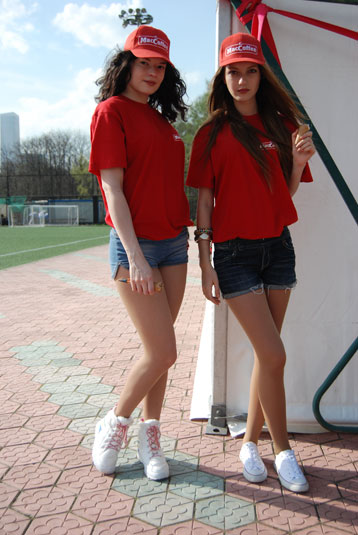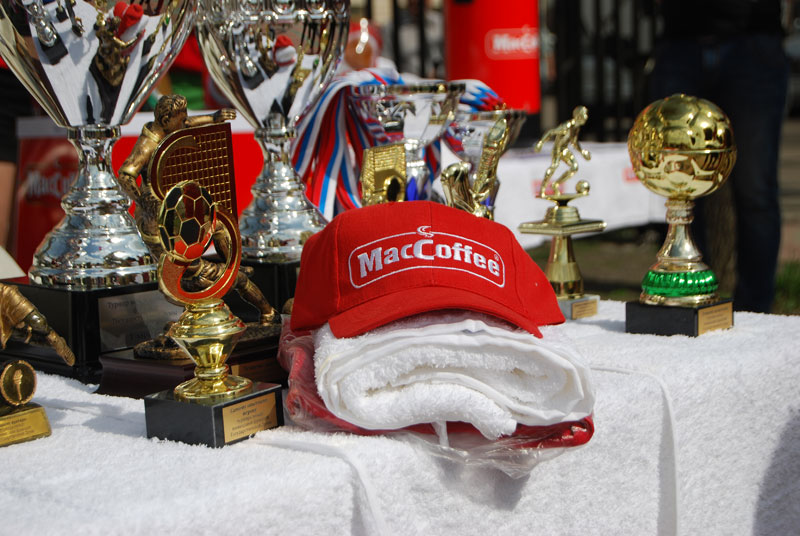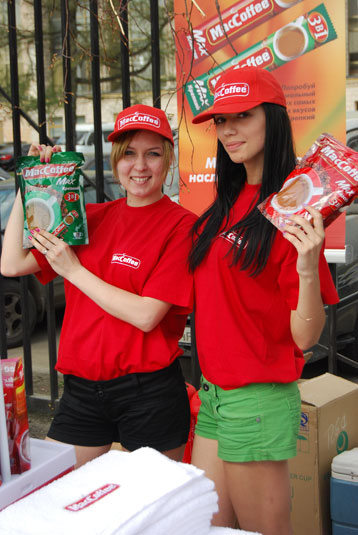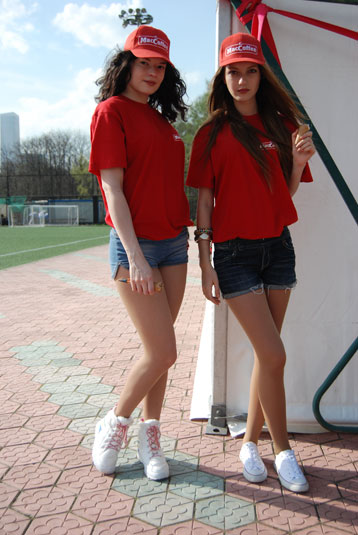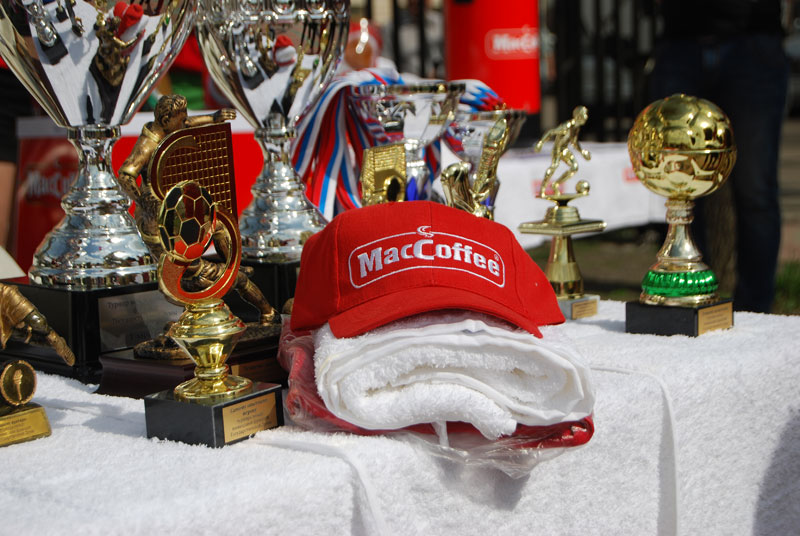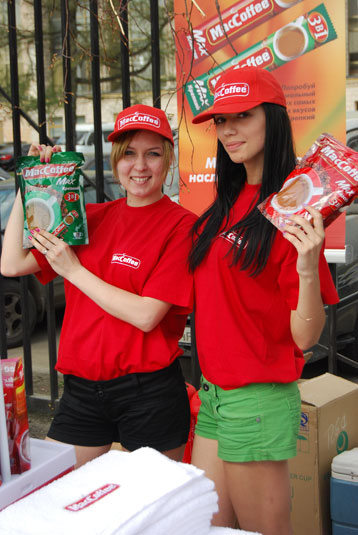 22.06.2012
To Victory with MacCoffee!
MacCoffee became the exclusive partner of the football mini tournament between the State Duma deputies representing two parties – United Russia and the Liberal Democratic Party of Russia. The tournament was held at the Luzhniki Sports Complex on April 26, 2012.
On April 26, the Luzhniki Sports Complex gathered representatives of the two rival parties and, of course, those who love to toss the football around. The scorching heat and the number of "stars" on the teams made this day truly hot. Many famous personalities came to root for the teams: Marat Safin, Alexander Zhukov, Dmitry Nosov, Andrey Lugovoy, Vladimir Zhirinovsky, and others.
Considerate female promoters served coffee to the participants of the mini tournament, offering them to either have MacCoffee Max Ice Classic and cool off or try MacCoffee Max Strong and boost their energy. The State Duma deputies were presented with MacCoffee towels as souvenirs to remember this day by.
The match ended with 2:1 to United Russia. The winner received the prize from the hands of the former heavyweight boxer and current State Duma deputy Nikolai Valuev.
To Victory with MacCoffee!