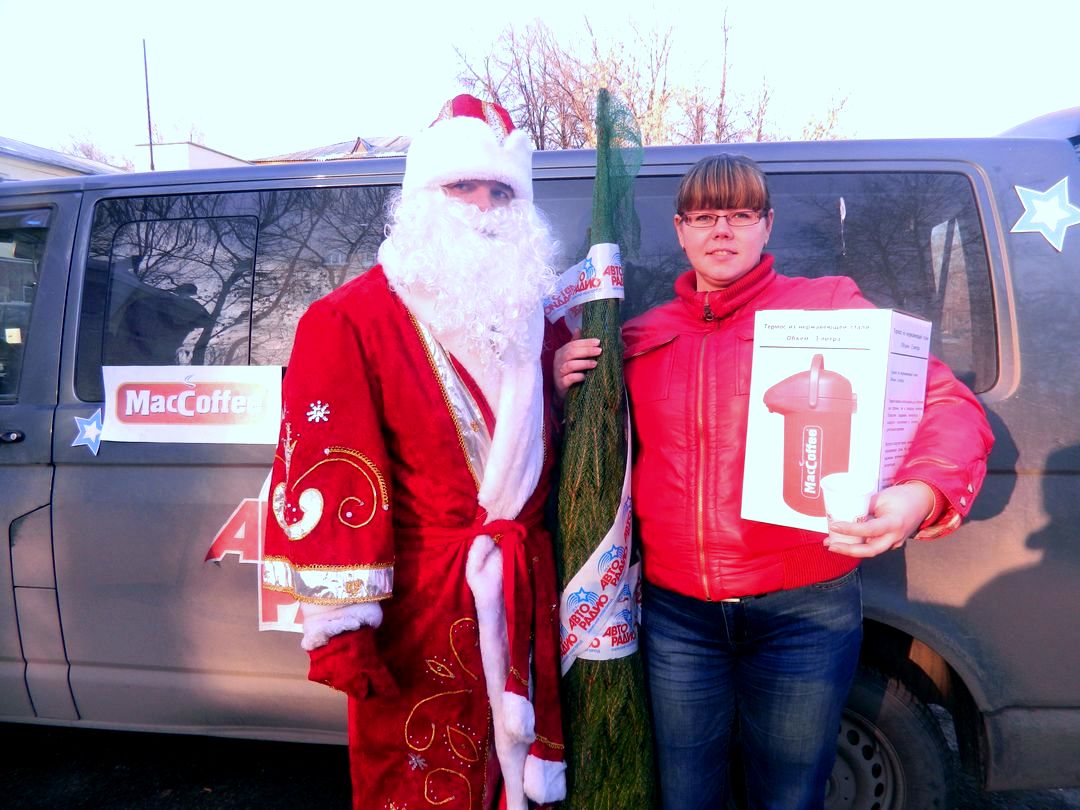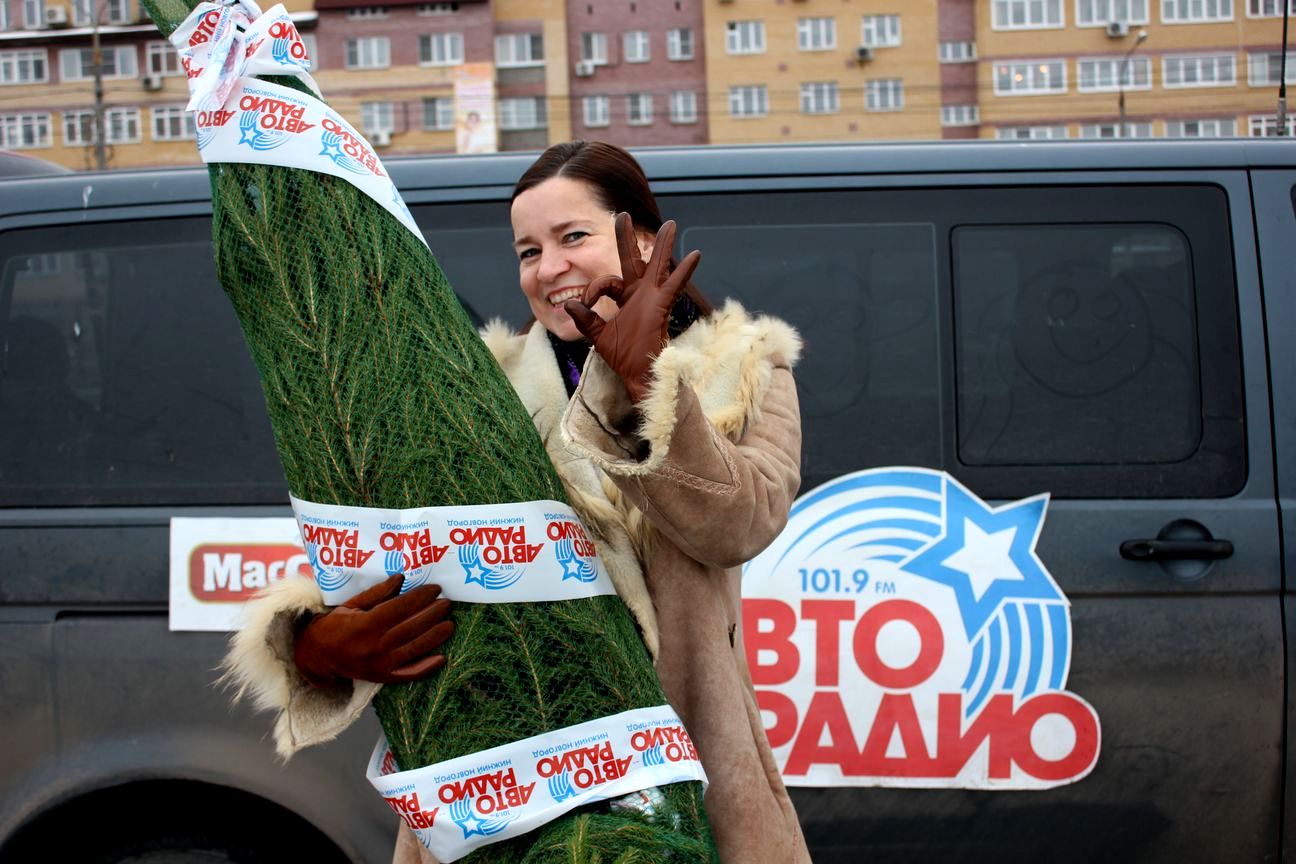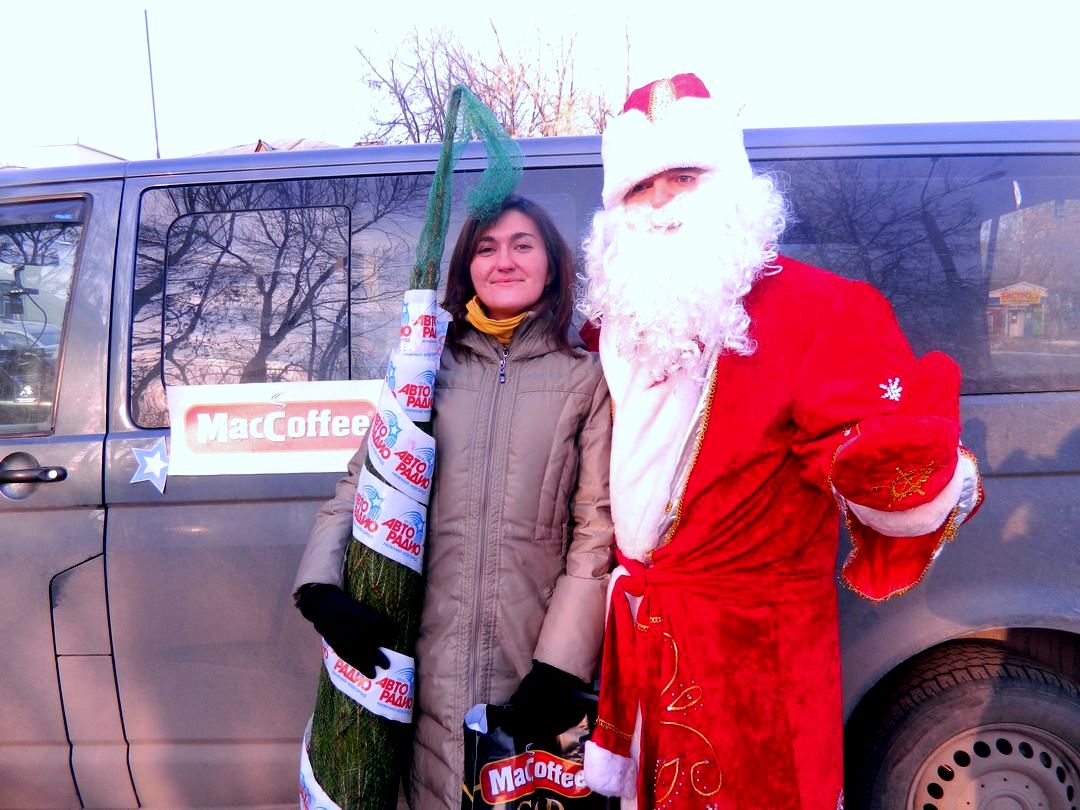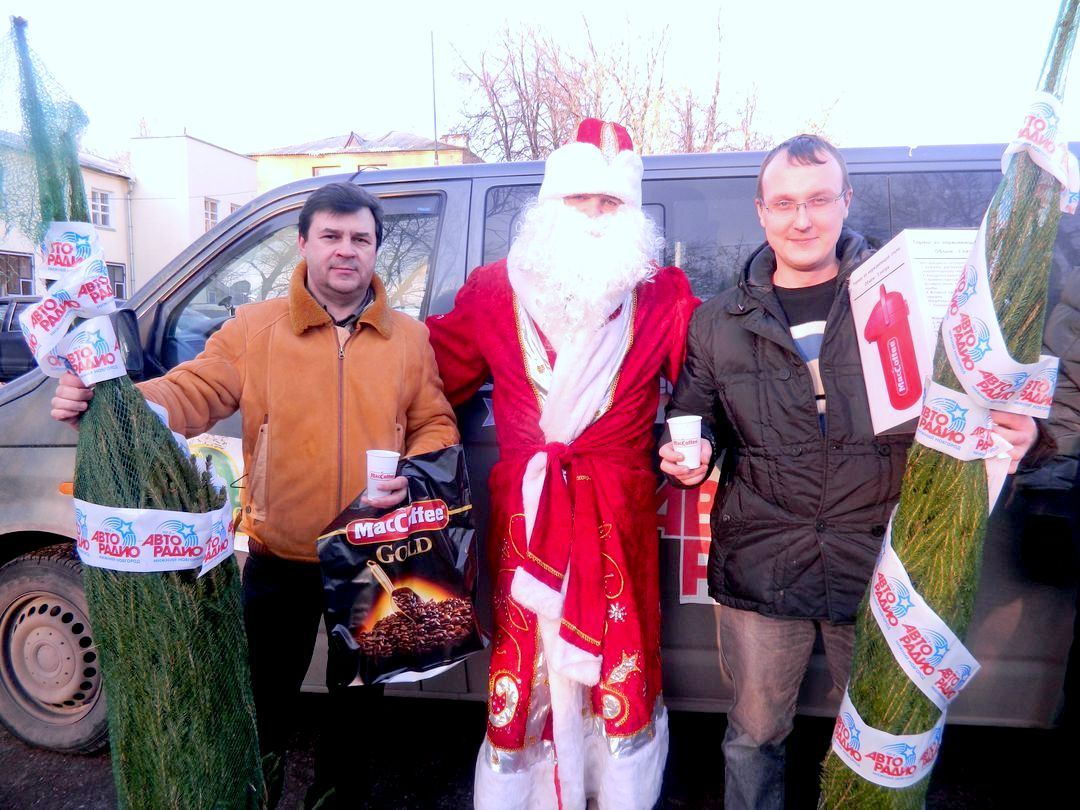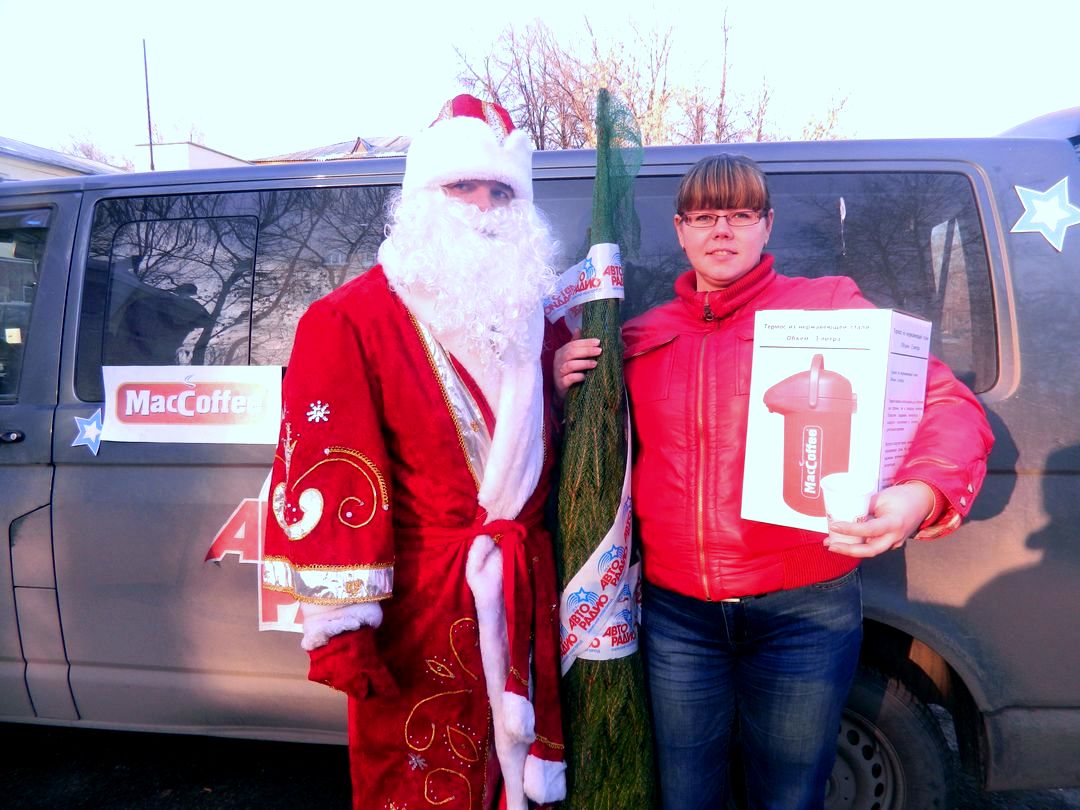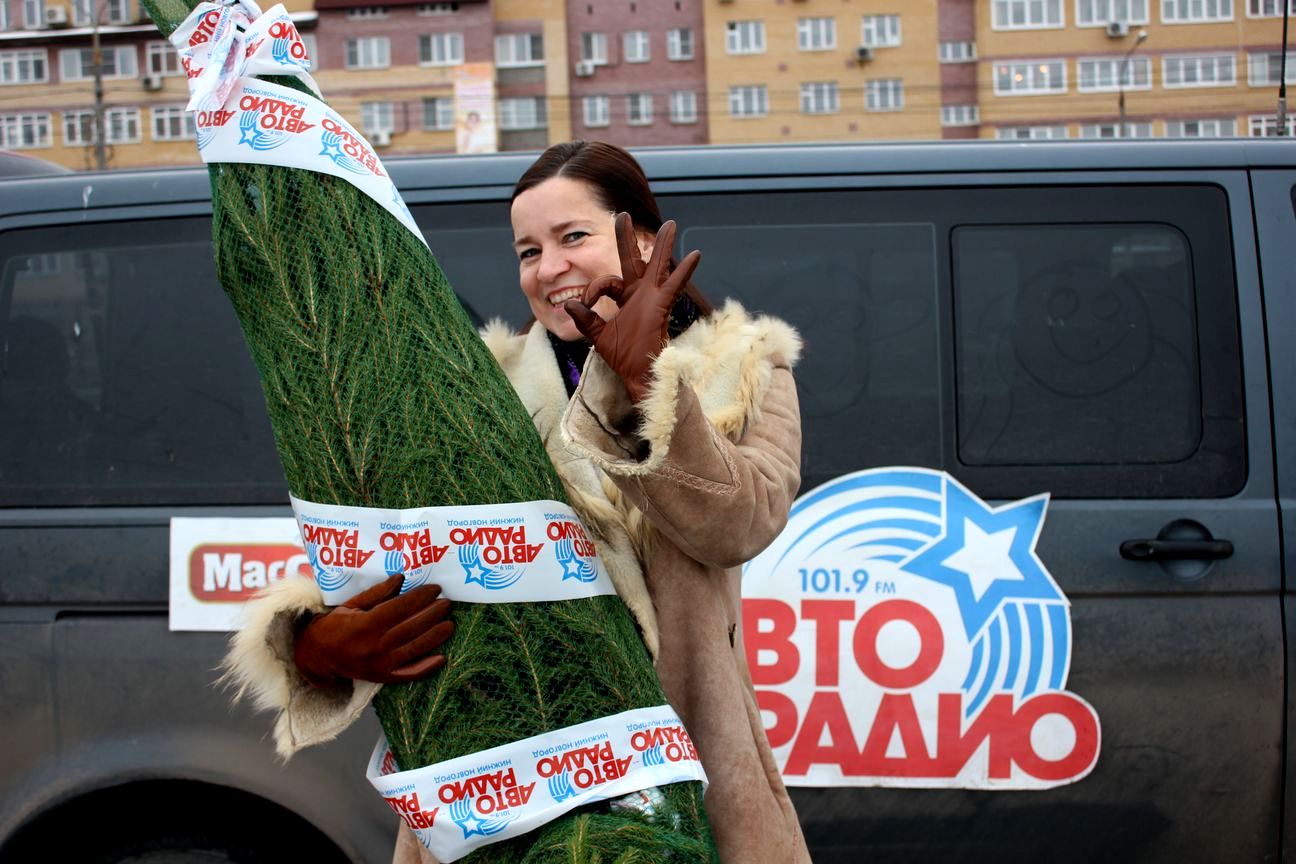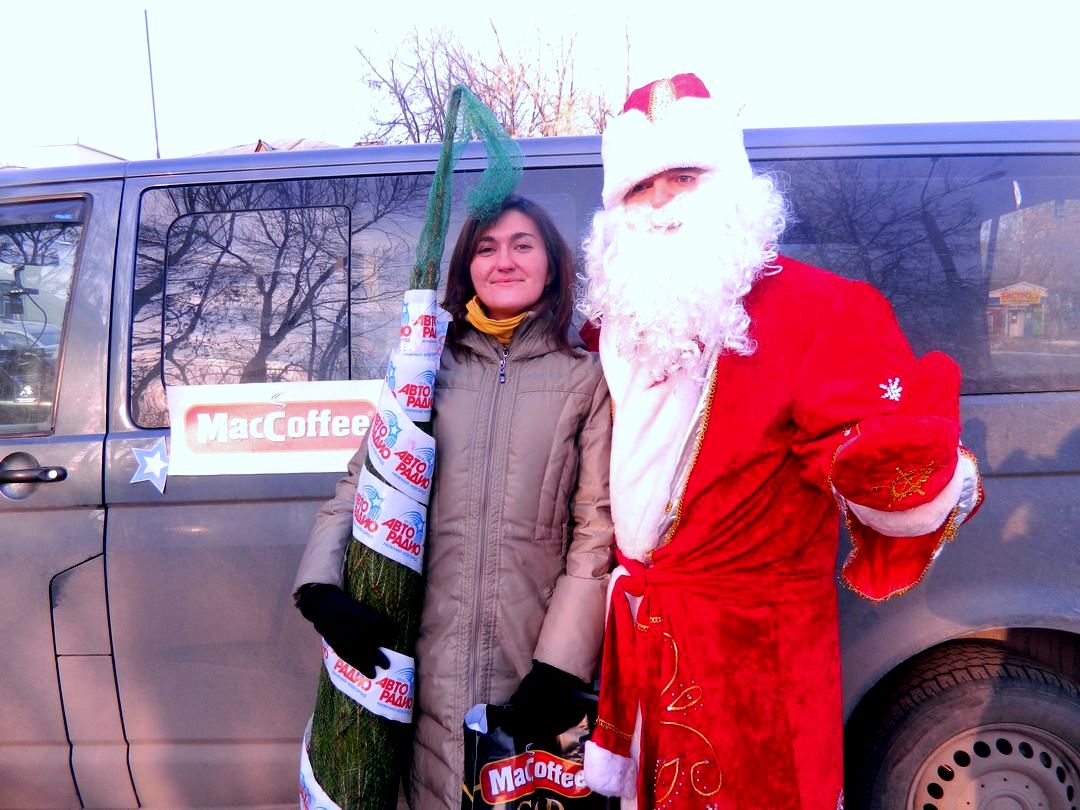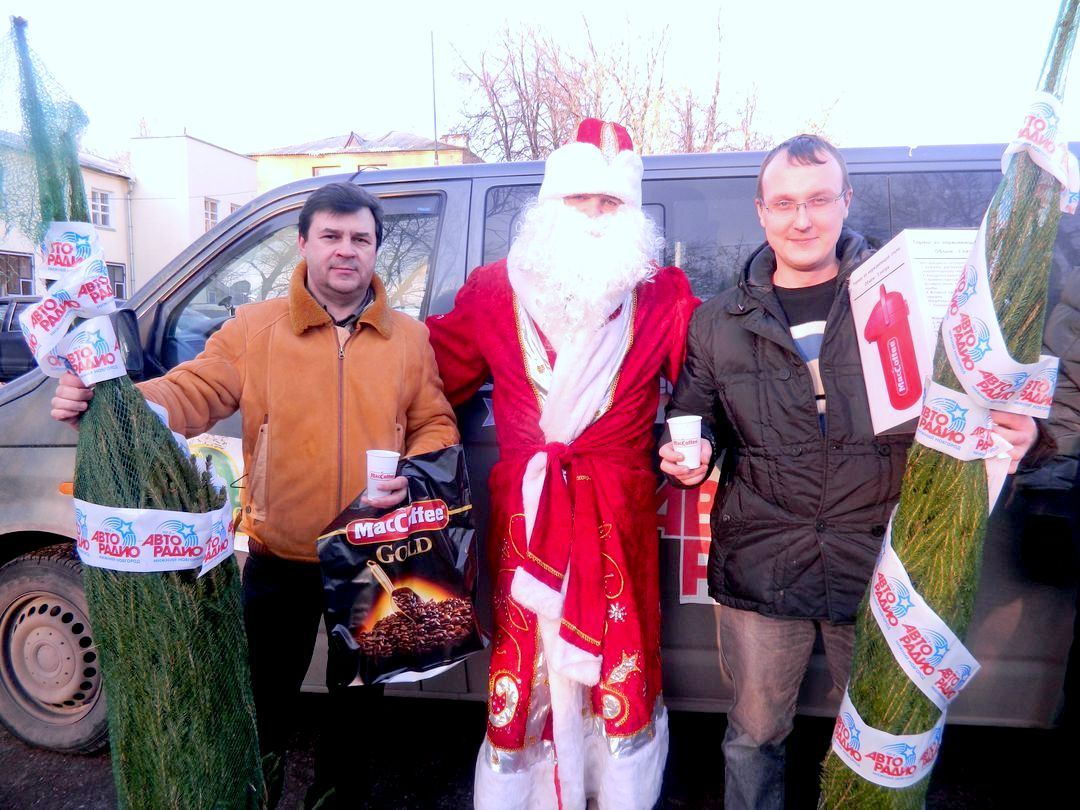 13.01.2014
Mission Christmas Tree with MacCoffee in Nizhny Novgorod
One cannot imagine winter holidays celebrated without a decorated Christmas fir tree. But the holiday joy is doubled when the tree is a gift from MacCoffee! All inhabitants of Nizhny Novgorod know well that every year at the end of December the First Automobile Radio hosts the MacCoffee's Christmas tree lottery for all listeners. Good mood is the only thing required to take part – to say nothing of smile and a wish to take lots of prizes from the New Year's hot sponsor.
How did it all run? During two weeks, the Autoradio team together with Father Frost and his fluffy green fir flock was present at various highways of Nizhny Novgorod. Listeners passing by could just stop and get one of the main winter holidays symbol for free, together with hot gifts from MacCoffee. One could learn about the location of gifts from live air of Autoradio featuring New Year rhymes and jolly songs composed by listeners especially for the date.
Waiting for the festival became a festival itself and happened to be a great success! During the campaign, Autoradio and MacCoffee have given over 100 live firs and hot prizes to inhabitants of Nizhny Novgorod, while listeners drunk plenty of coffee getting charged by good mood for the whole year to come!