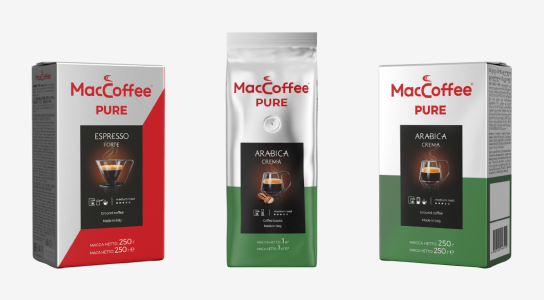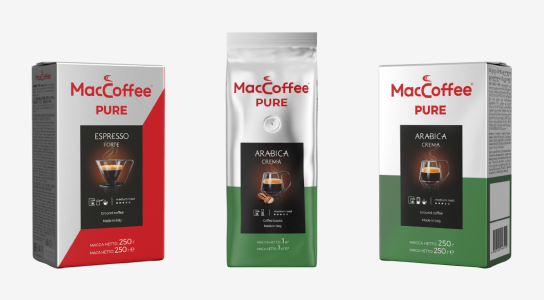 14.09.2021
MacCoffee PURE – Natural Coffee from your Favourite Brand
The internationally recognized and well-known brand, MacCoffee has expanded its product range and entered the natural coffee market with 'MacCoffee PURE', natural coffee produced by the best Italian masters. The word 'Pure' represents the product's simplicity and pureness.
MacCoffee PURE is a modern Italian production with fine Italian quality, sophisticated taste and stylish design. The pure taste of natural coffee blends in perfectly in an espresso or a cappuccino. It demonstrates the consumption of real Italian coffee, yet at the same time being affordable for the majority of consumers.
MacCoffee PURE product line comes in three different packaging: the unique blend of roast & ground coffee in a 250g vacuum pack for both 'Arabica Crema' and 'Espresso Forte', as well as a 1kg pack 'Arabica Crema' roasted coffee beans.
MacCoffee PURE is an inspiring and unique coffee chosen by the Italians themselves.