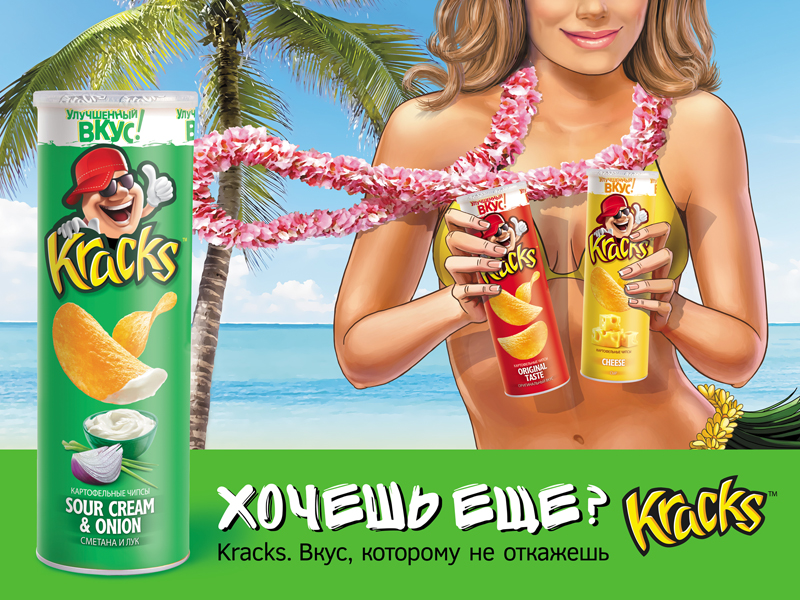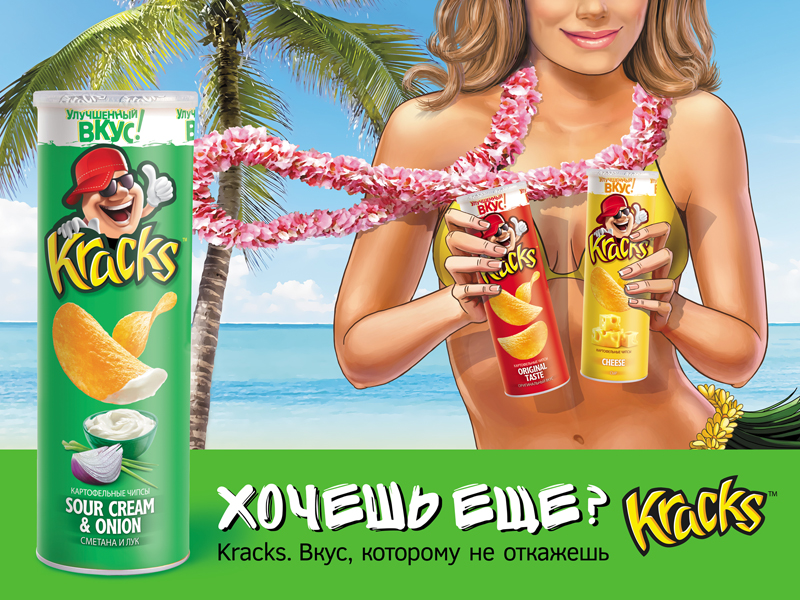 14.07.2016
Kracks Ideal Picnic is going on!
In June, 2016, Kracks chips continue making each and any picnic ideal – in the famous PRO-News show item on the popular MUZ- TV channel
Summer is just the time for picnics and barbecue.
Reporters of the popular music TV channel MUZ -TV continue implementing the most interesting ideas of friendly open-air parties in the Ideal Picnic show item. Apart from good company, due preparation also matters. It's not only important to buy good meat for barbecue, but also to choose right snacks so that nobody would be starving while the main course is getting ready. Kracks chips are ideal choice for quick bite! Kracks potato chips are conveniently packed, they won't stain your hands, as they're fried without excessive oil. Besides, the range of tastes will please even the most exacting gourmets. Will your picnic be staged as a pirates' party, or Mexican carnival, or a romantic tea for two – Kracks chips will suit well any outdoor party atmosphere.
Ideal picnic means Kracks chips!