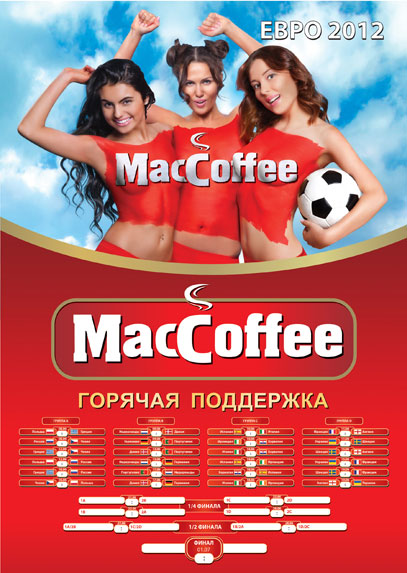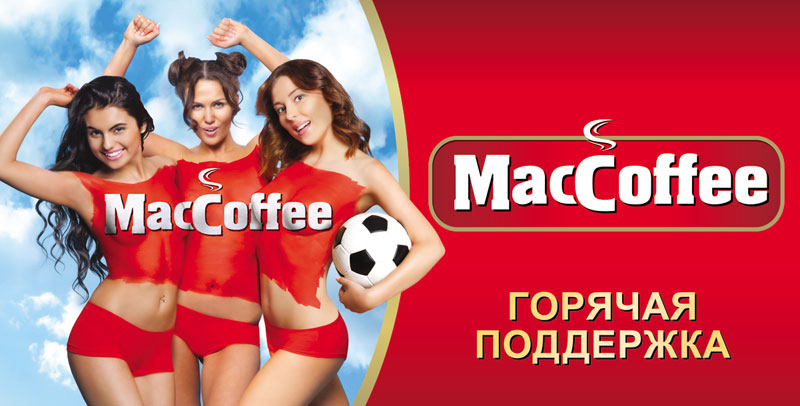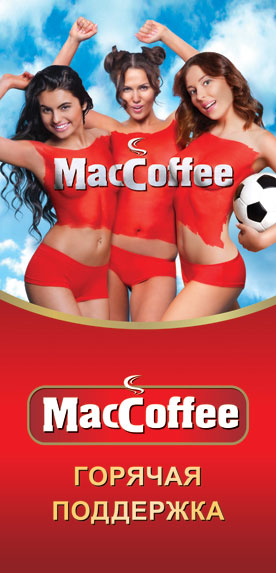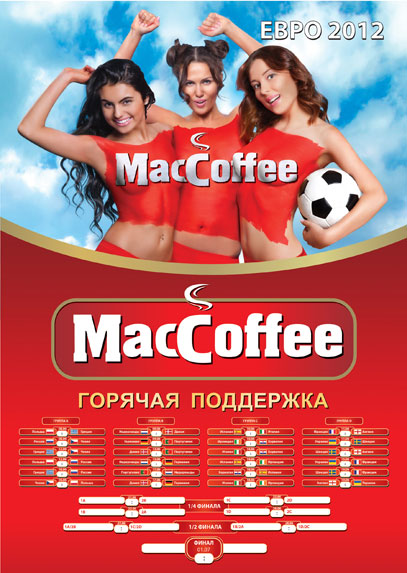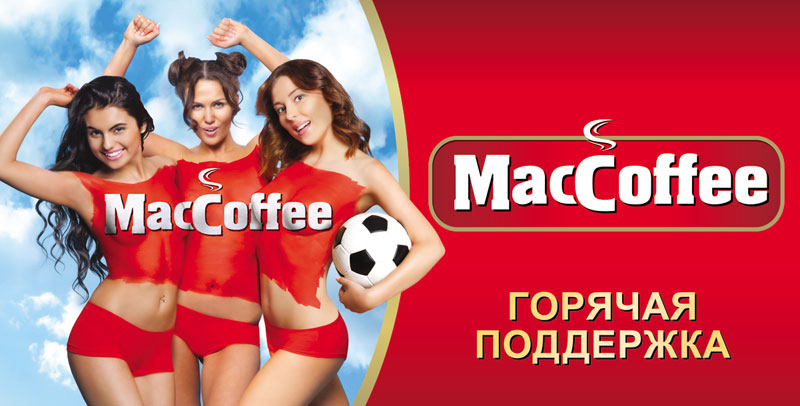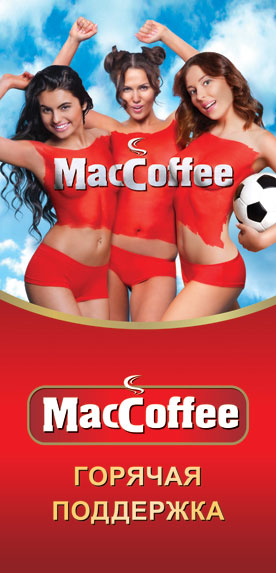 22.06.2012
"Hot Support" of EURO 2012
This summer, MacCoffee has launched a large-scale federal advertising campaign to support the European Football Championship 2012 (UEFA EURO 2012). This whole June, the brilliant and eye-catching MacCoffee advertisement will be posted on billboards, public transport, and aired on major radio stations of this country.
It is a well-known fact that MacCoffee and football have a long-standing and close friendship. When MacCoffee supports various football events, it enhances brand awareness. Ads are placed in the most visible parts of stadiums or aired during live football broadcasts on federal sports channels. "MacCoffee Hot Support" of UEFA EURO 2012 is an excellent opportunity to join the football community during this momentous event, forget about major coffee competitors, and strengthen the position of the ACTIVE brand.
The eye-catching MacCoffee billboards, branded shared ride taxies and buses with MacCoffee images can be seen in many Russian resorts and large cities, including Sochi, Gelendzhik, Anapa, Novorossiysk, Krasnodar, Rostov-on-Don, Barnaul, Belokurikha, Gorno-Altaisk, Biysk, Ufa, Yekaterinburg, Chelyabinsk, Kazan, Saratov, Nizhny Novgorod, Novosibirsk, Tver, and Vladivostok.
The residents of Yekaterinburg, Saratov, and Nizhny Novgorod can tune into their radios and listen to the catchy commercial supporting the Championship on the most popular radio stations Europa Plus, Russian Radio, and Autoradio.
UEFA EURO 2012™ Poland-Ukraine, EURO 2012 will be the 14th European Championship or the football tournament between European countries that is held by UEFA every fourth year. Poland and Ukraine will be co-hosting the final part of the tournament. Football matches will start with the opening game on June 8, 2012 in Warsaw and will end on July 1, 2012 with the final game in Kiev. This is going to be the third tournament in the history of the European national football championships to be co-hosted by two countries.