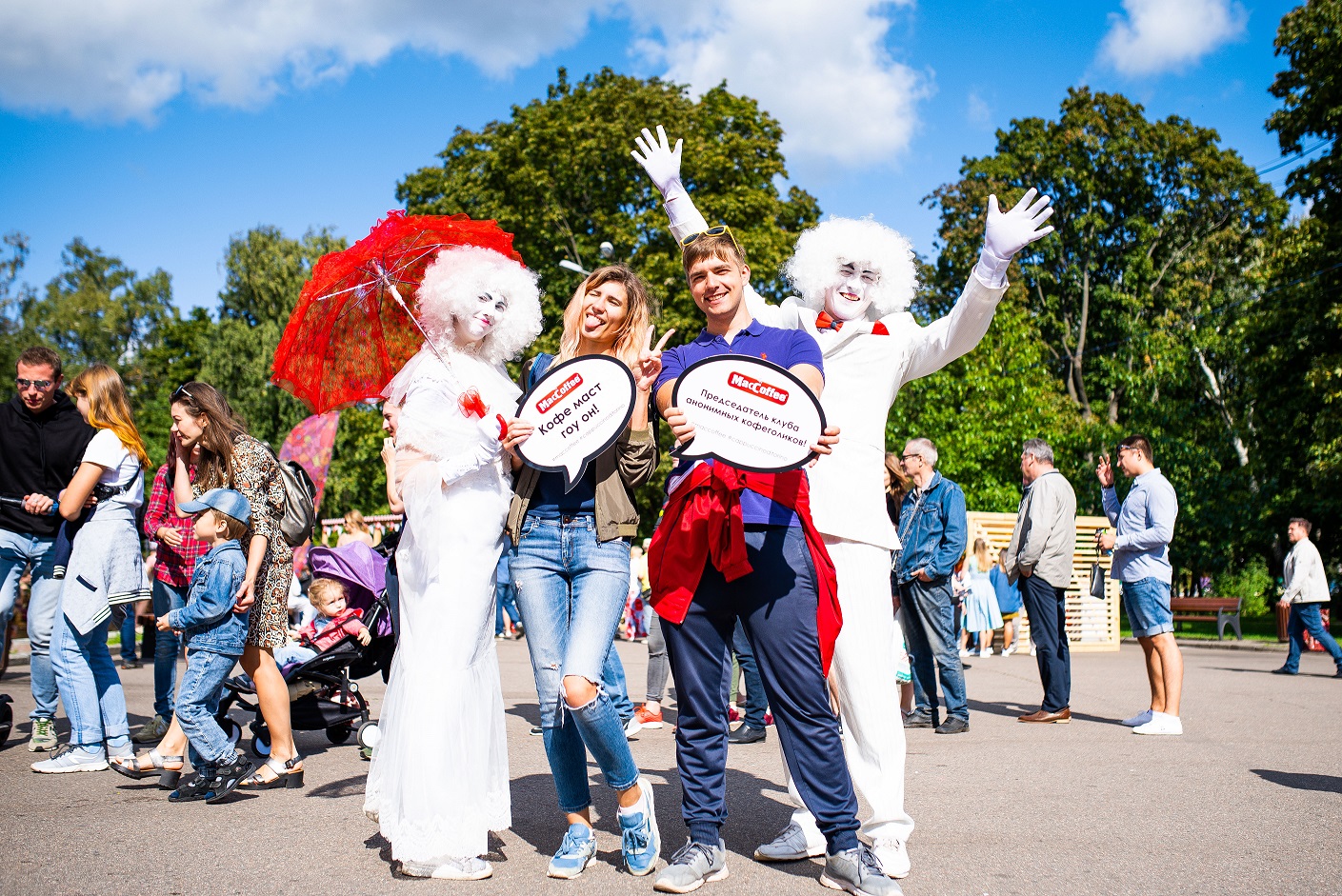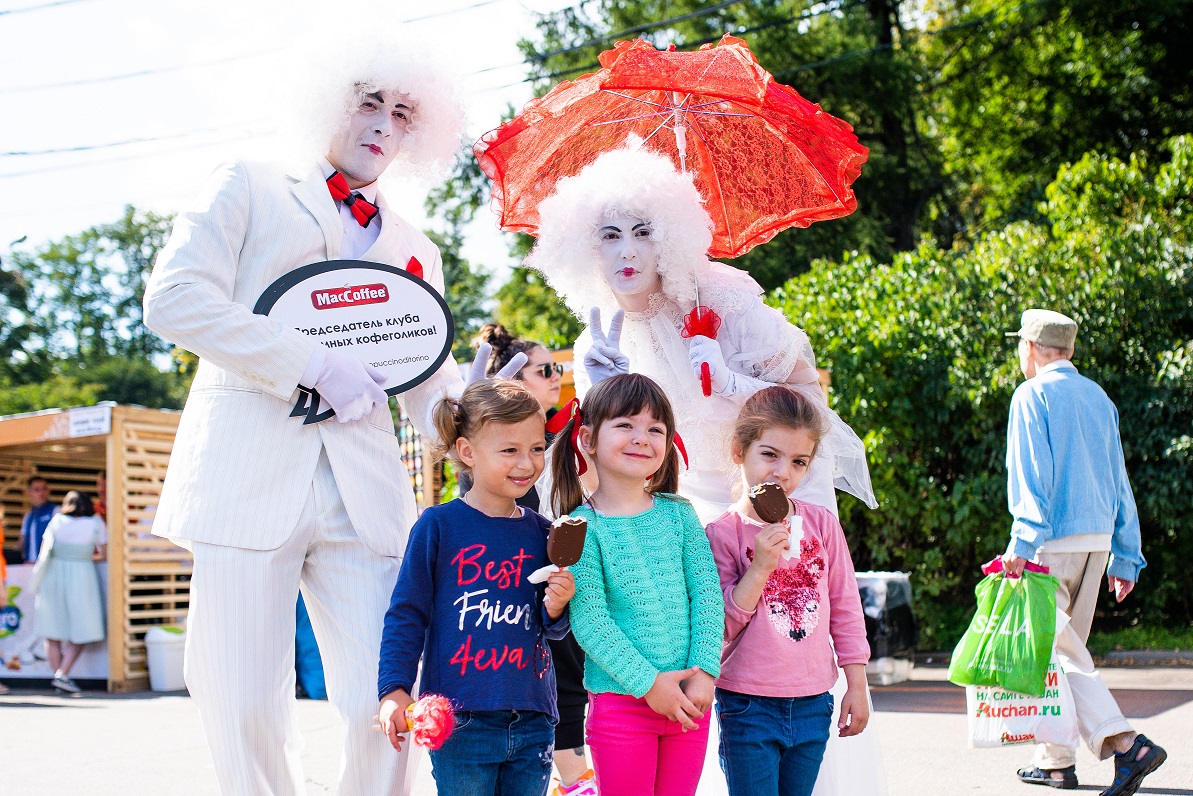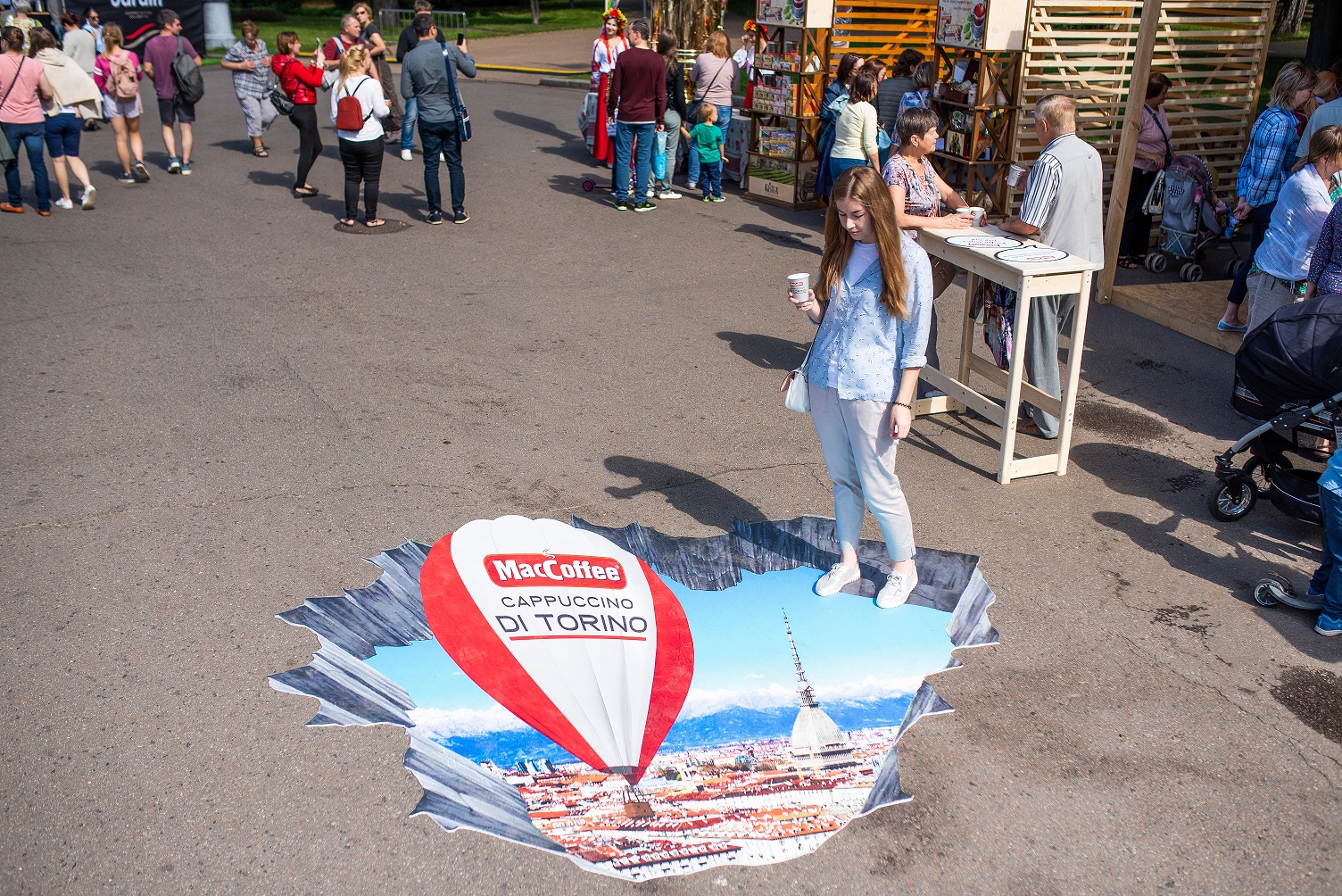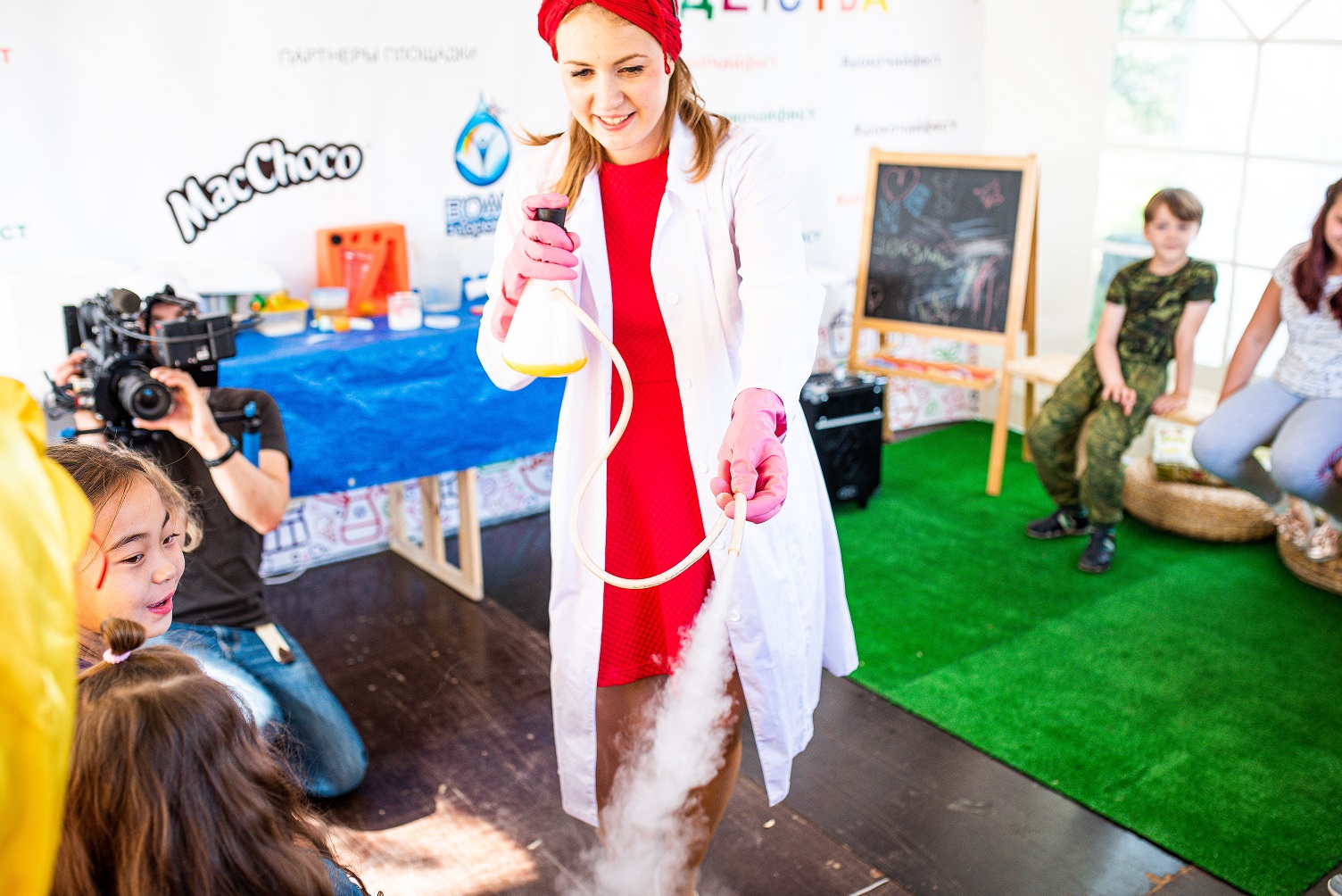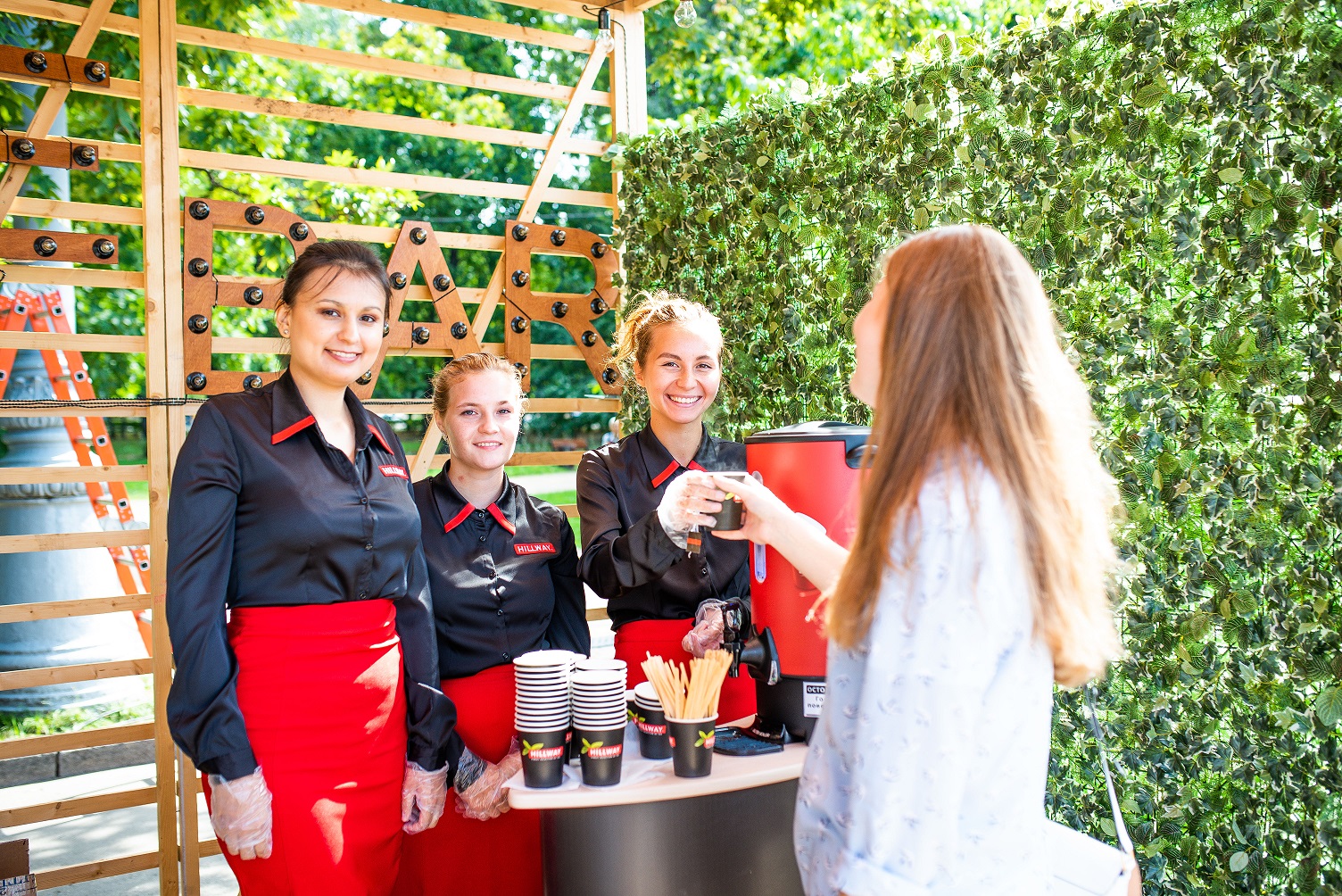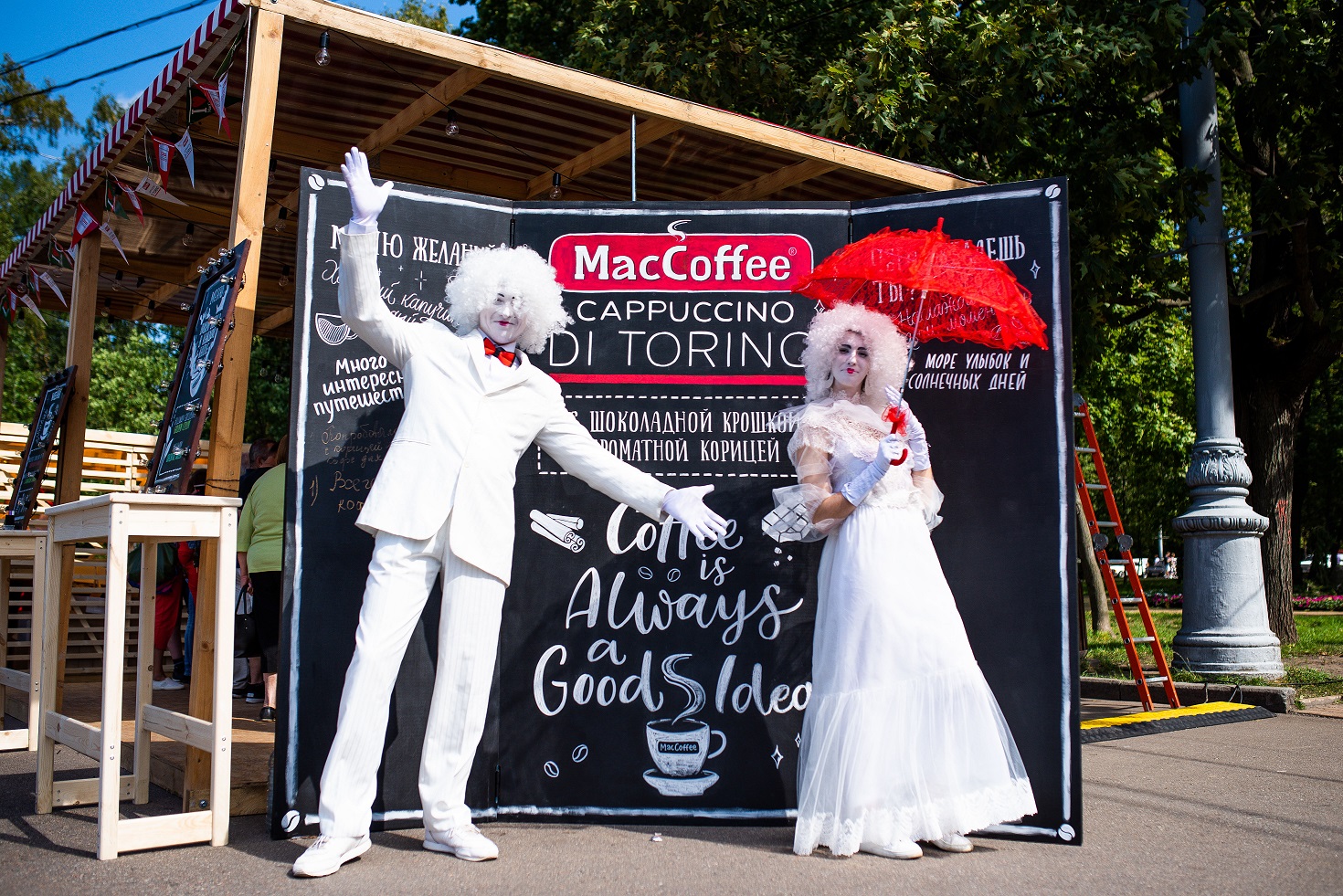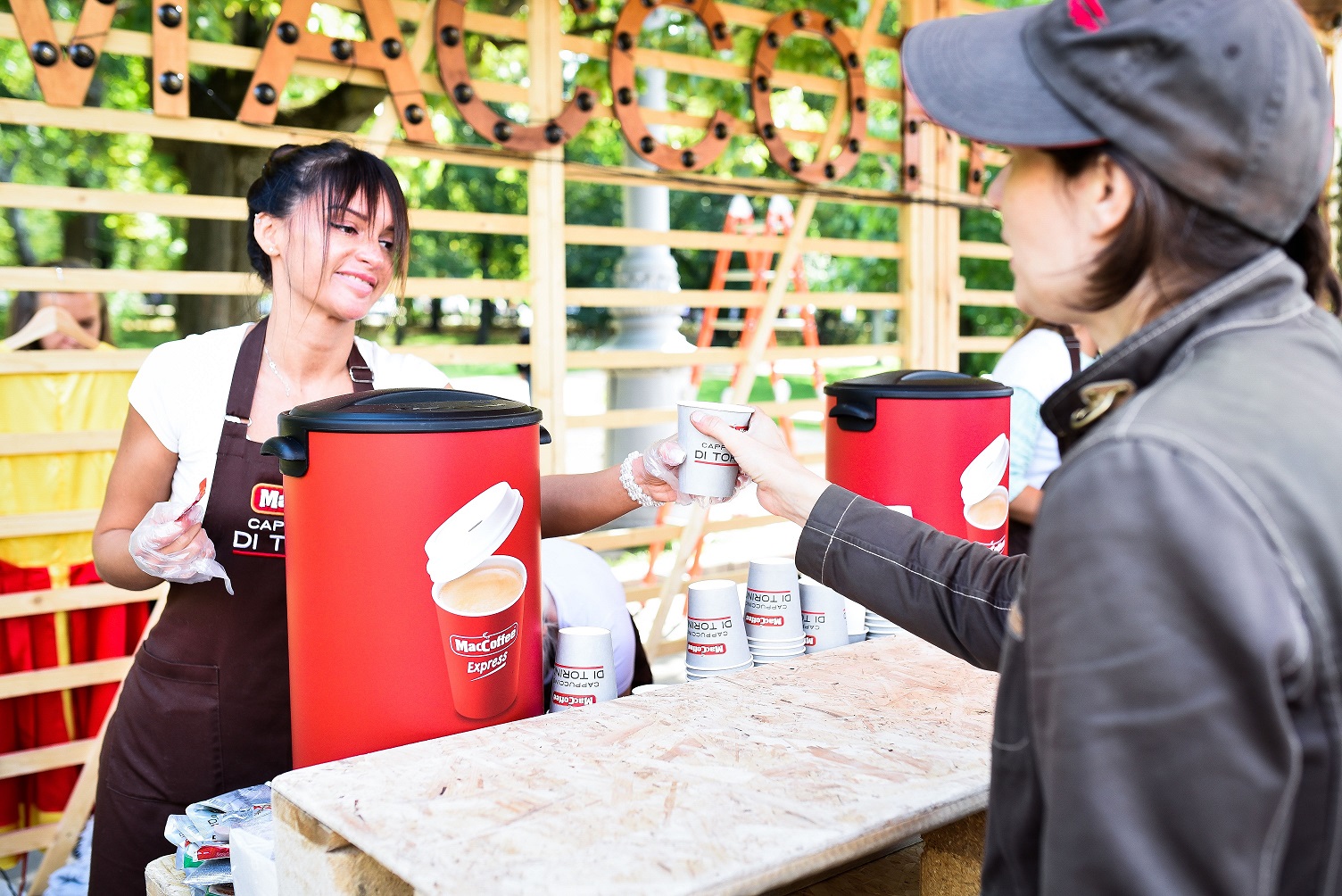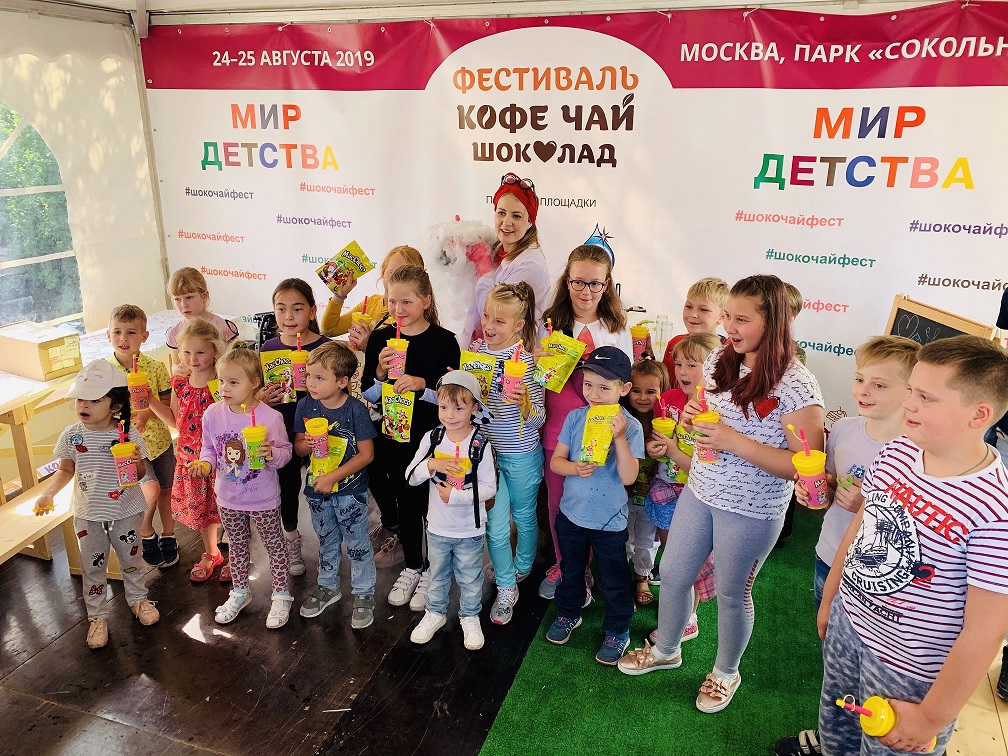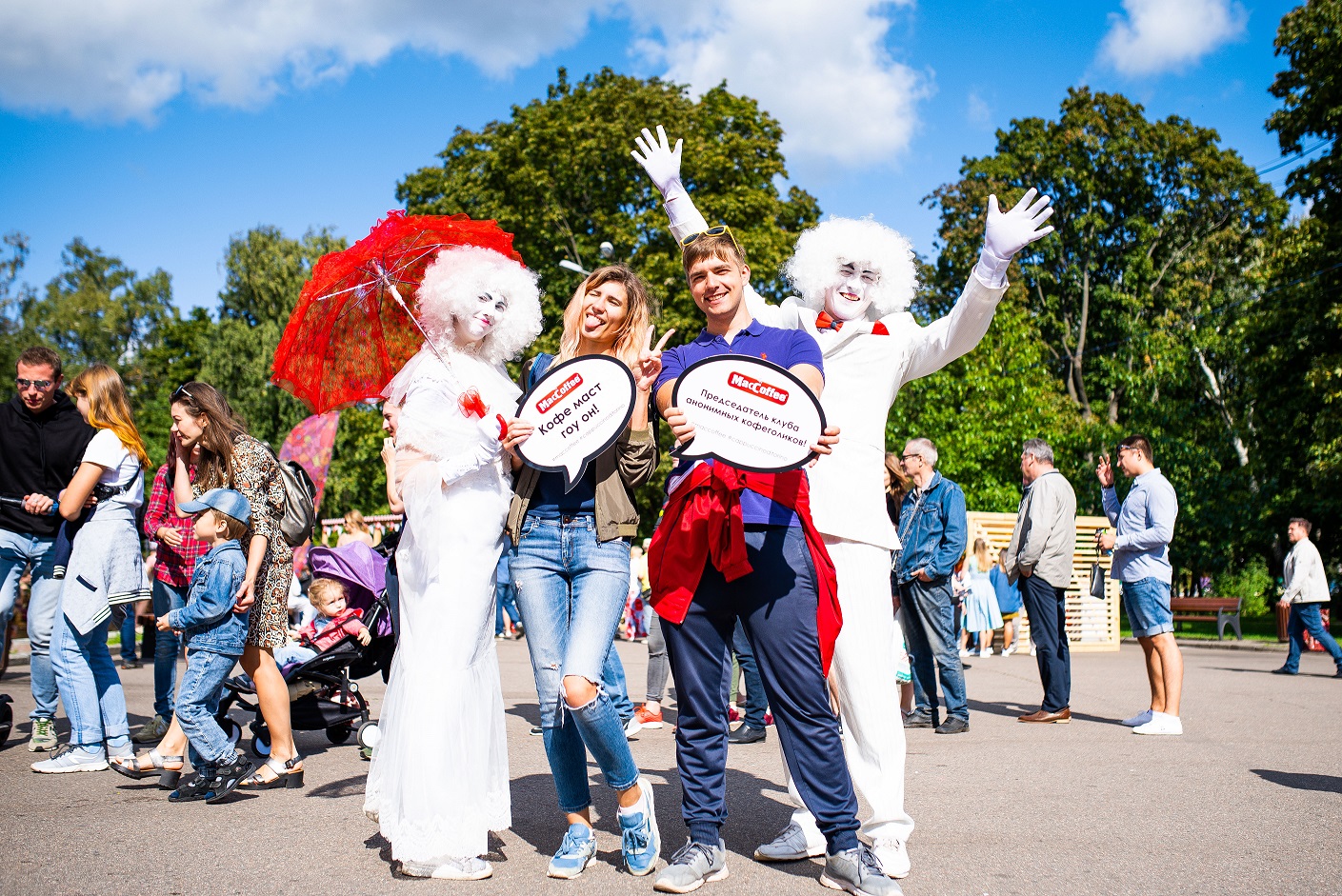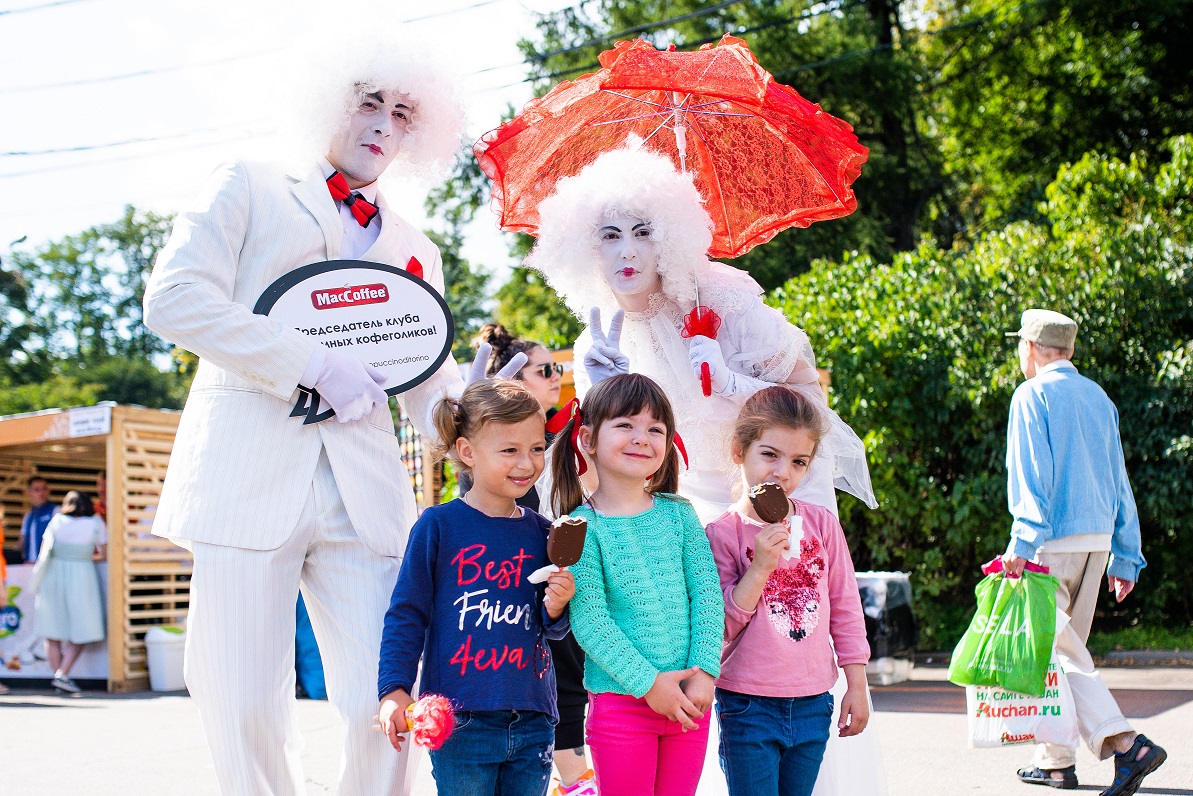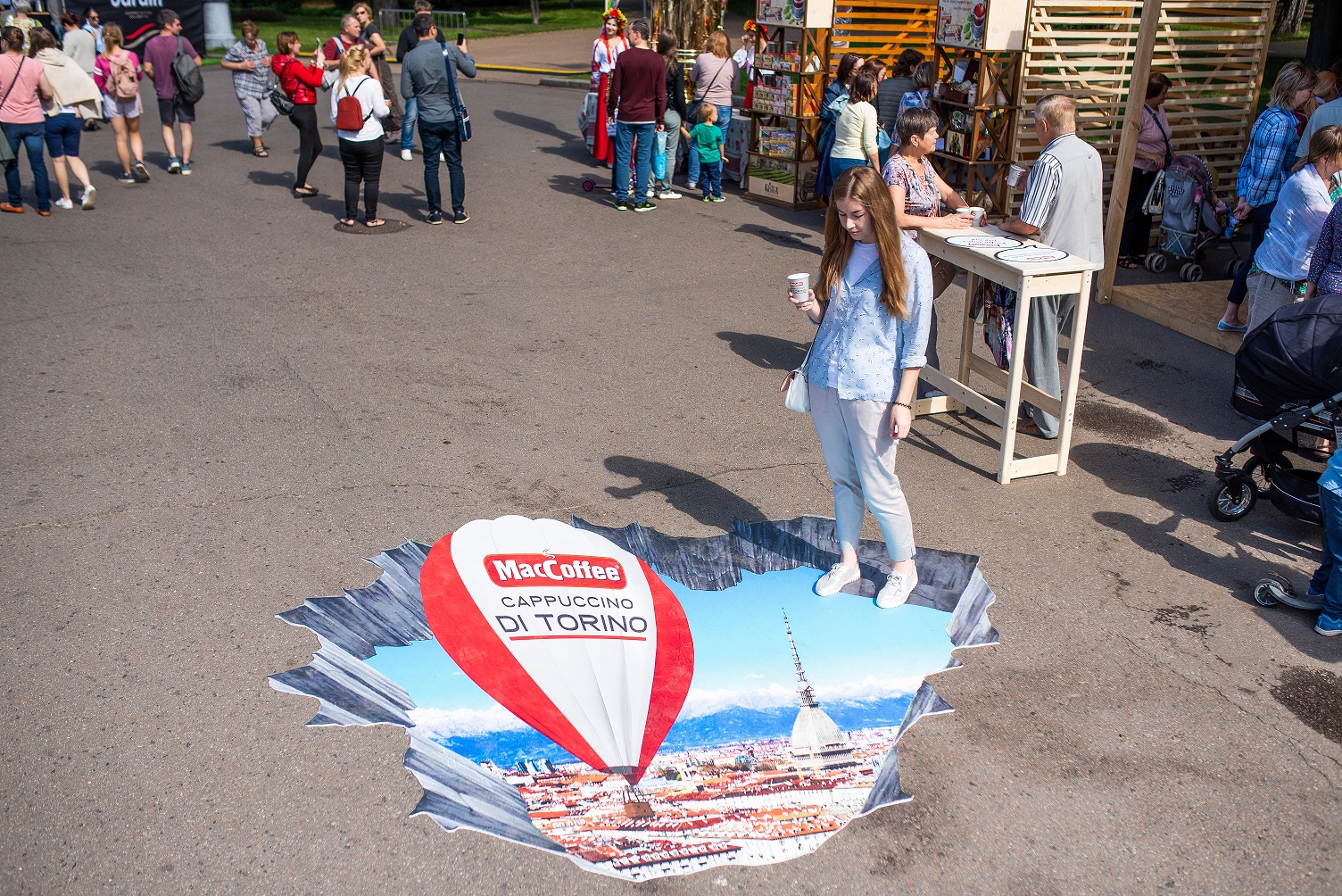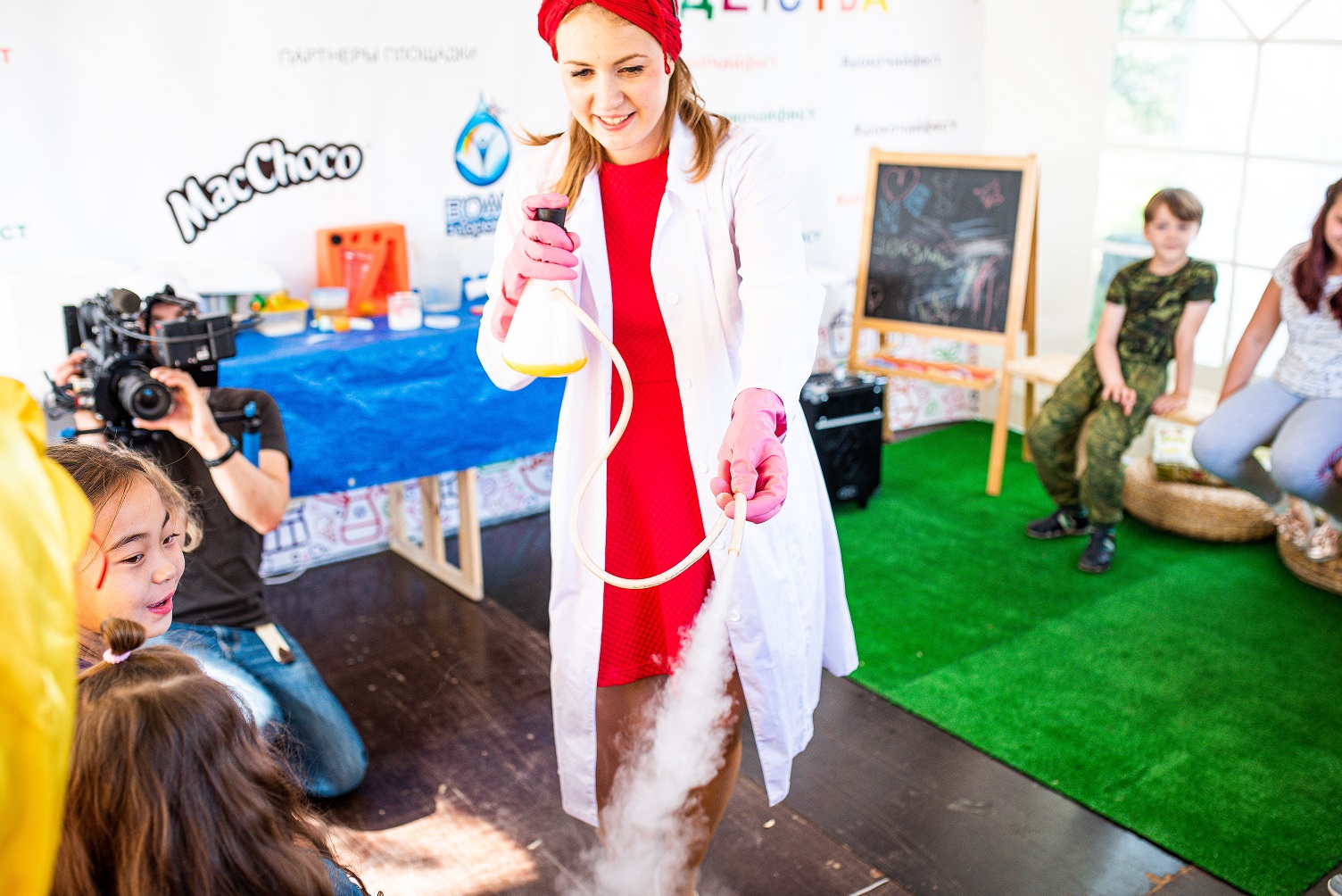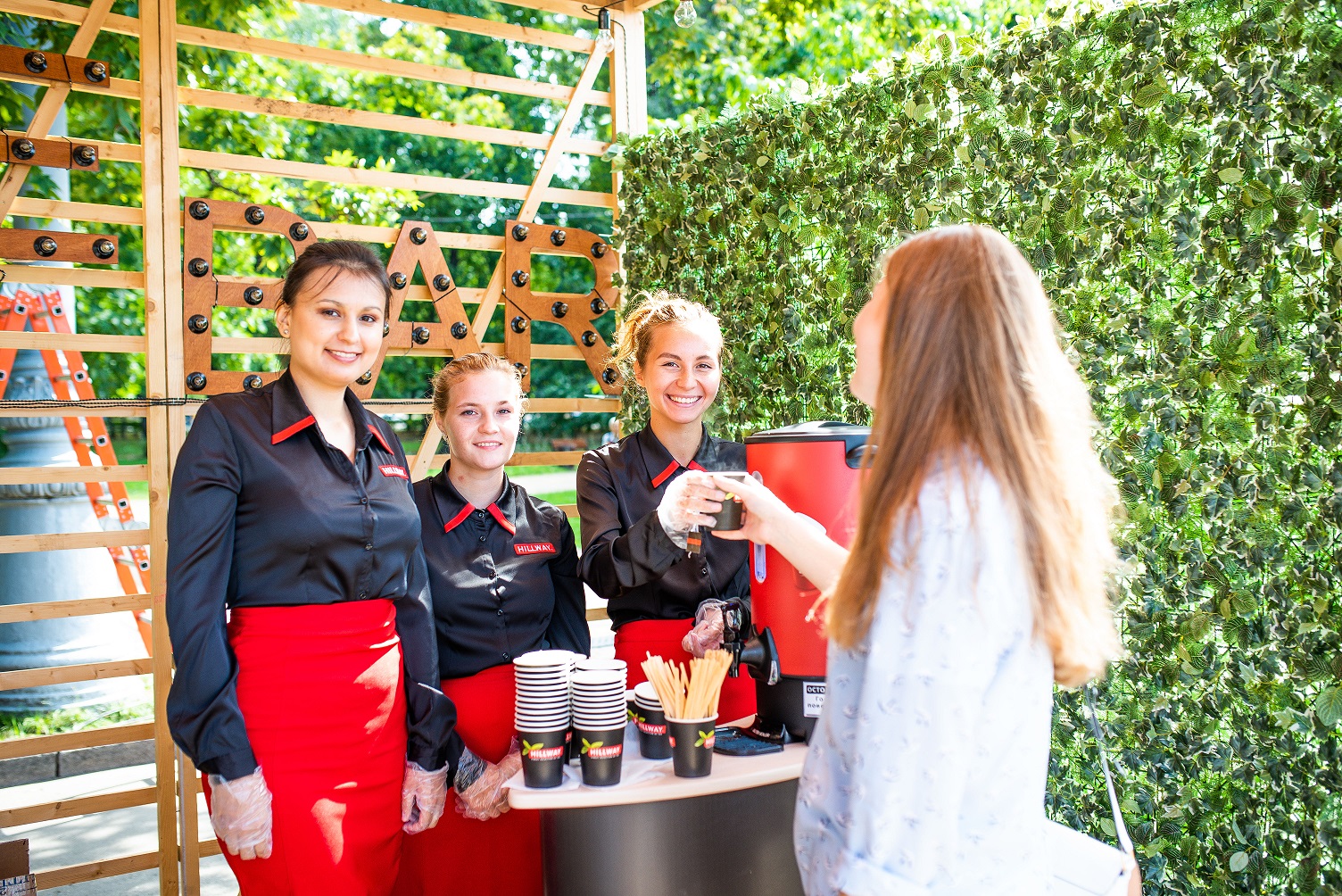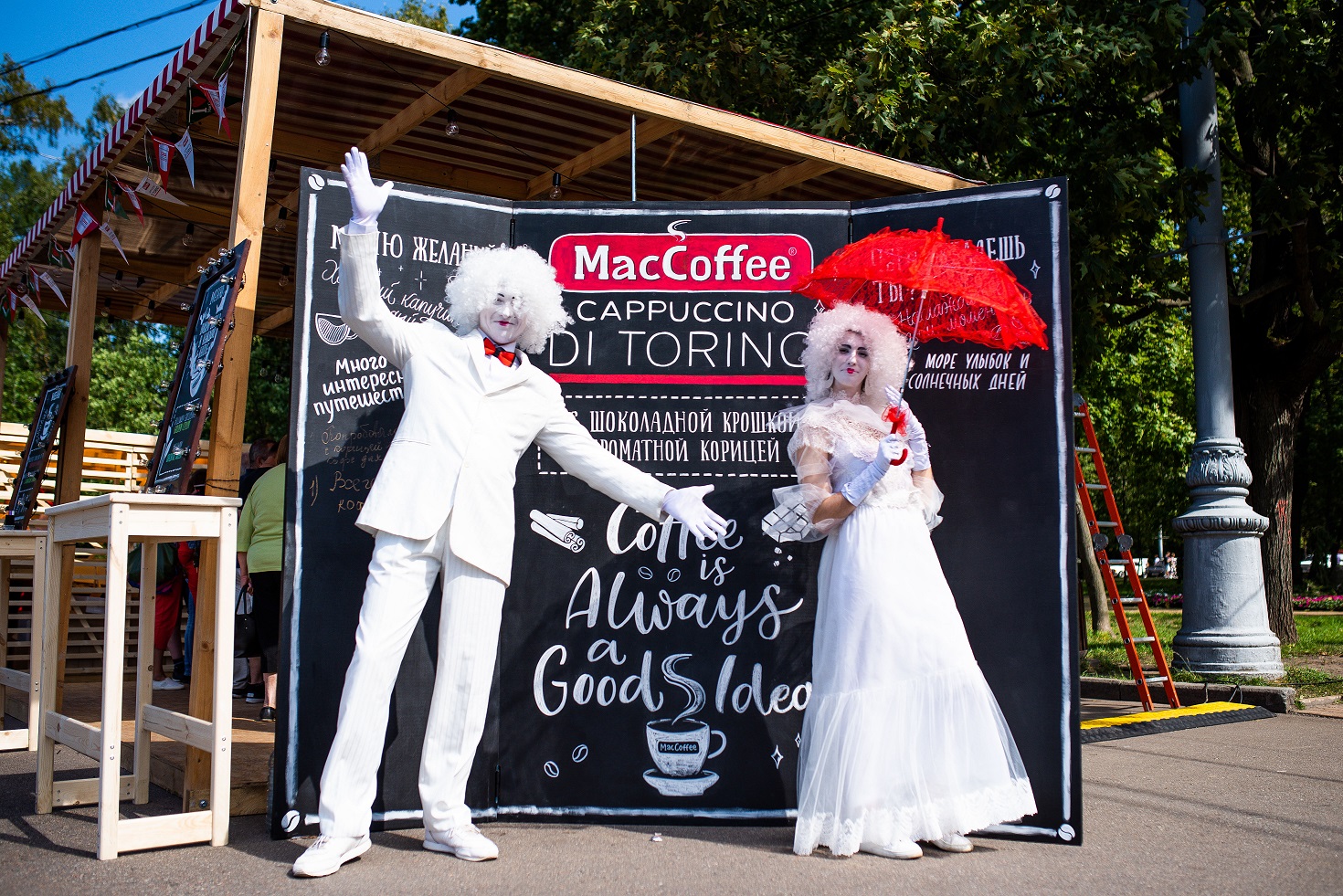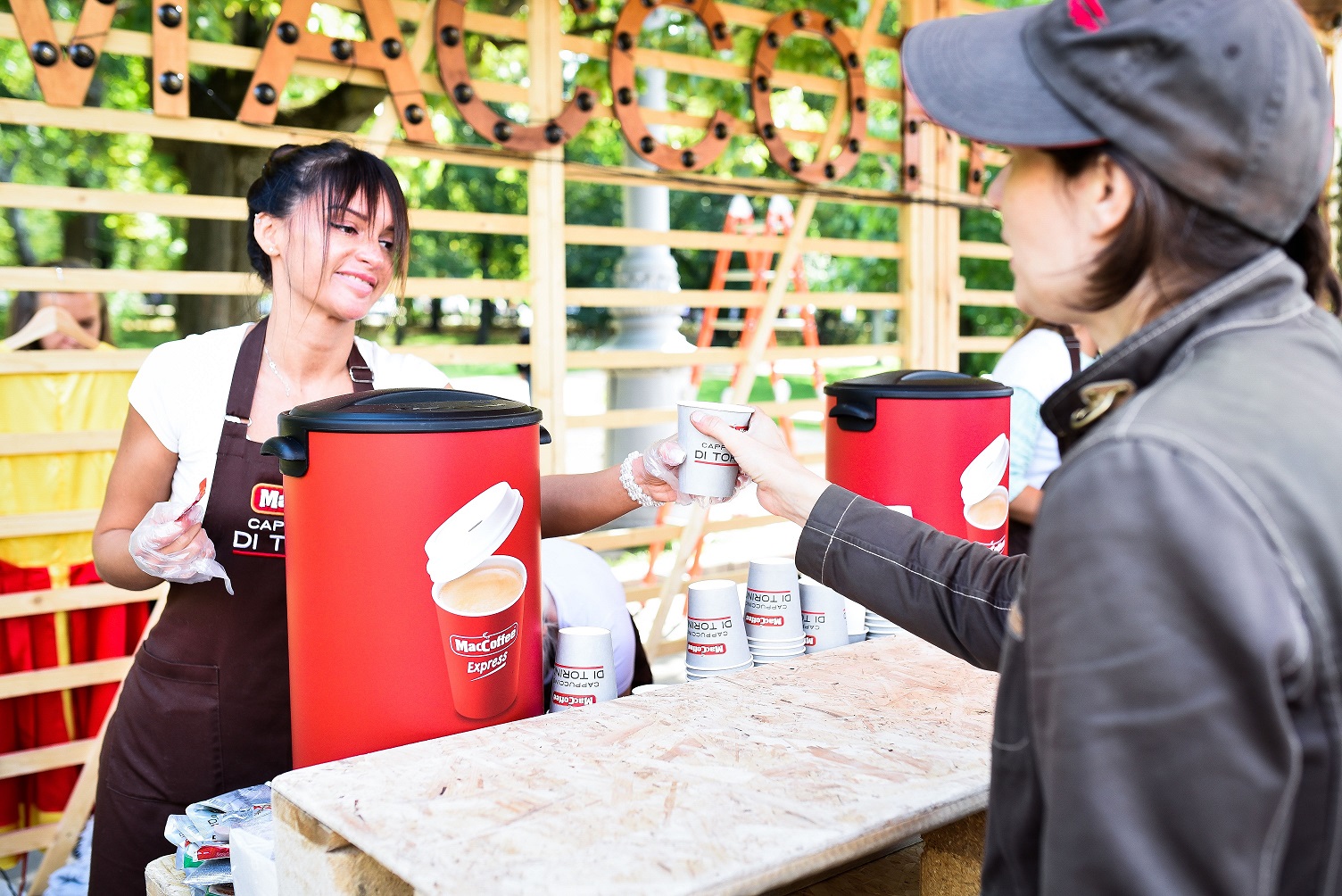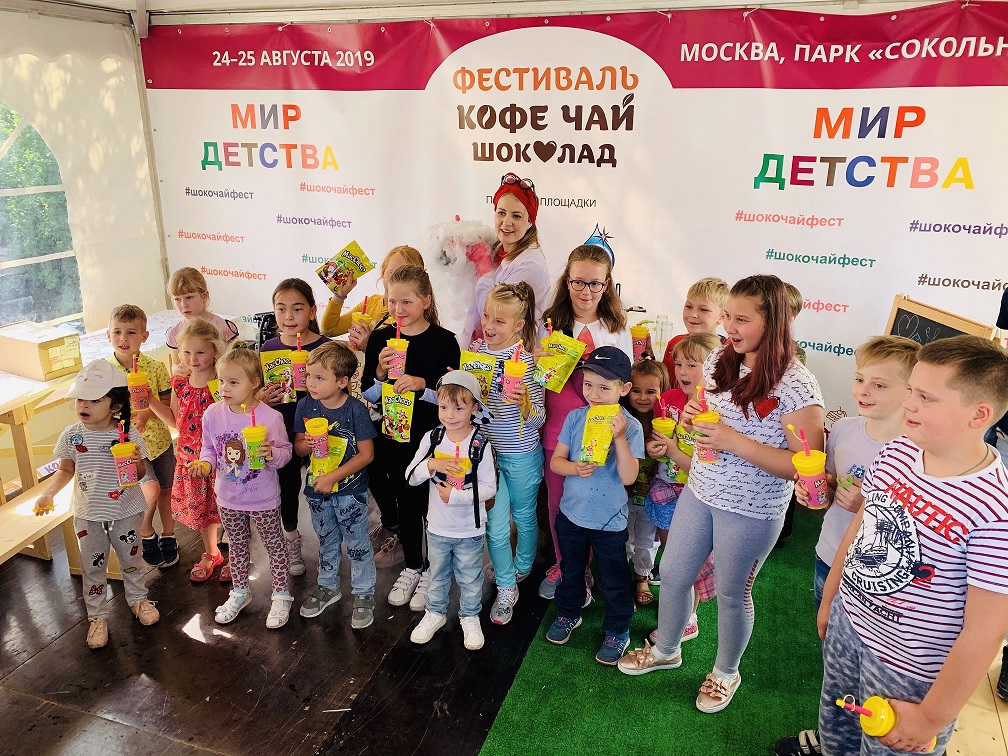 26.08.2019
Weekend at Sokolniki park with MacCoffee, Hillway, MacChoco.
MacCoffee, Hillway and MacChoco were part of the «CoffeeTeaChocolate» festival that took place in Moscow at Sokolniki park on 24 – 25 August 2019, with our brand zone located on the fountain square of the park. Visitors were offered refreshments of our MacCoffee Cappuccino di Torino with chocolate topping and the new cappuccino with fragrant cinnamon, as well as a taste of our Hillway Ceylon tea. We also had a 3D floor installation and a flying balloon for visitors to take pictures with, as well as invited our Italian mime friends to entertain the crowd.
On 24 August, MacChoco entertained our young children visitors with a fascinating show "The Perfect MacChoco Recipe" where Professor Ponchikova Glazur Experimentovna conducted a series of exciting and educational chemistry experiments to discover the secret recipe of the well-loved cocoa drink!
Thank you all for joining us at the «CoffeeTeaChcolate» festival!