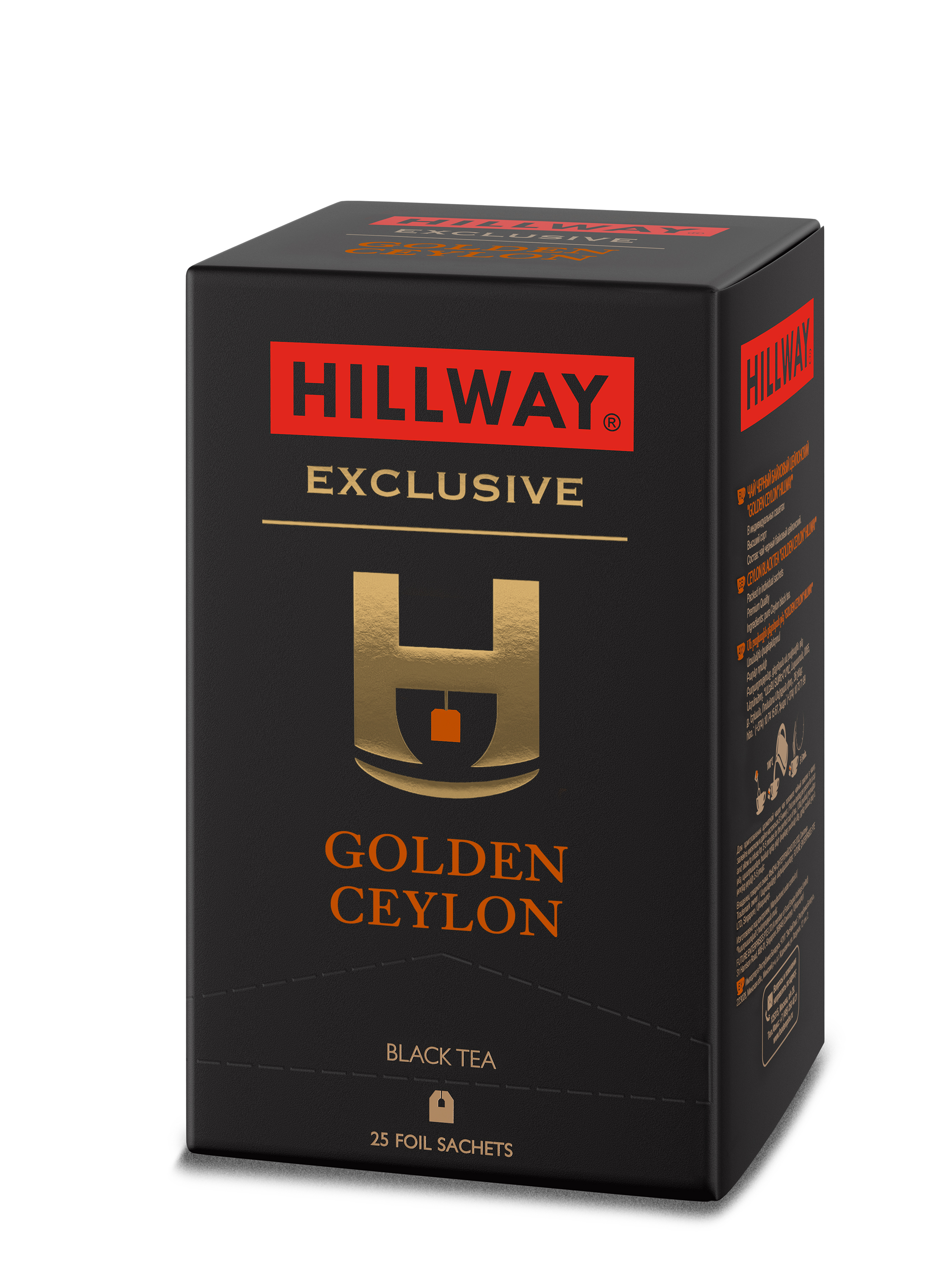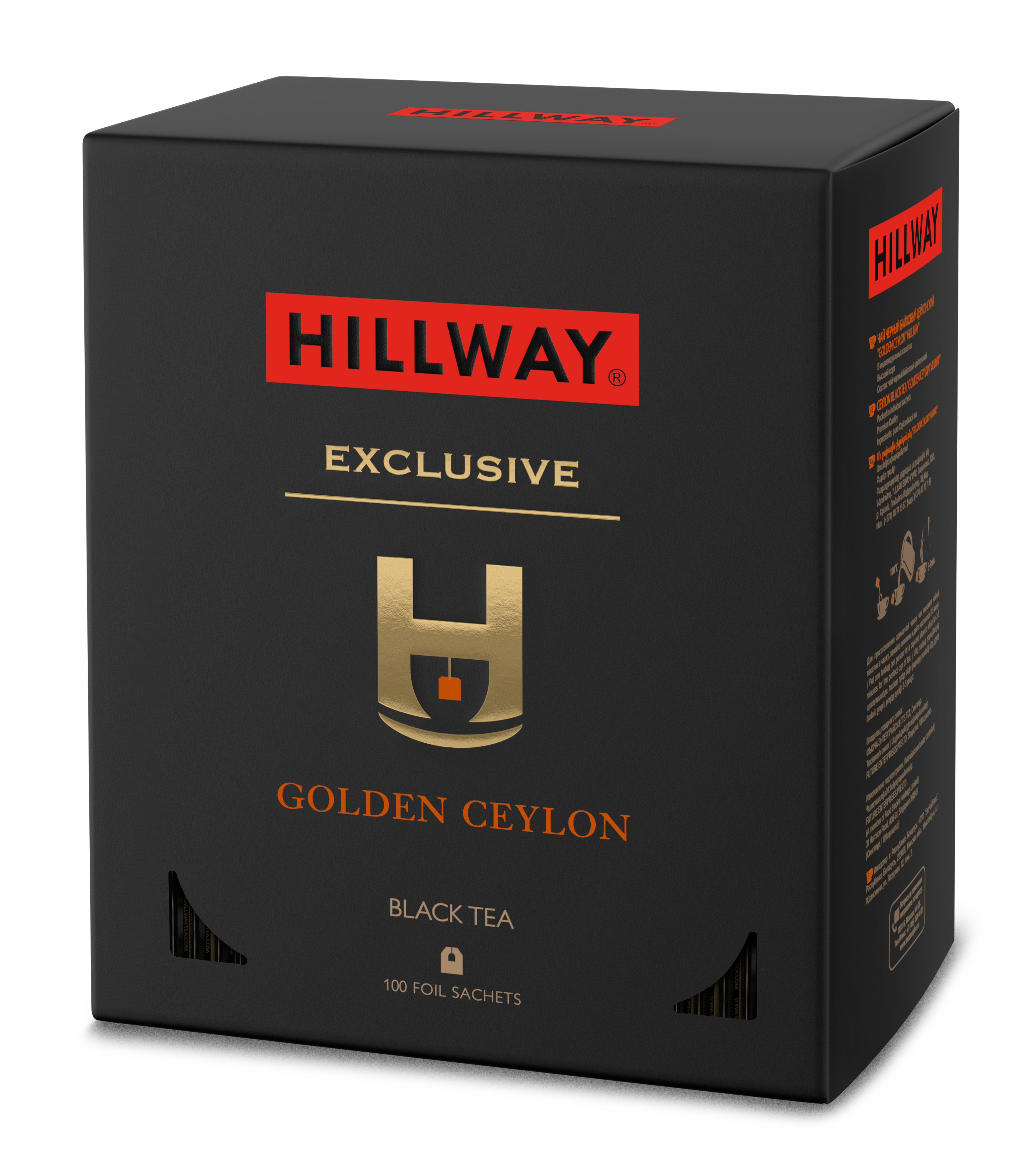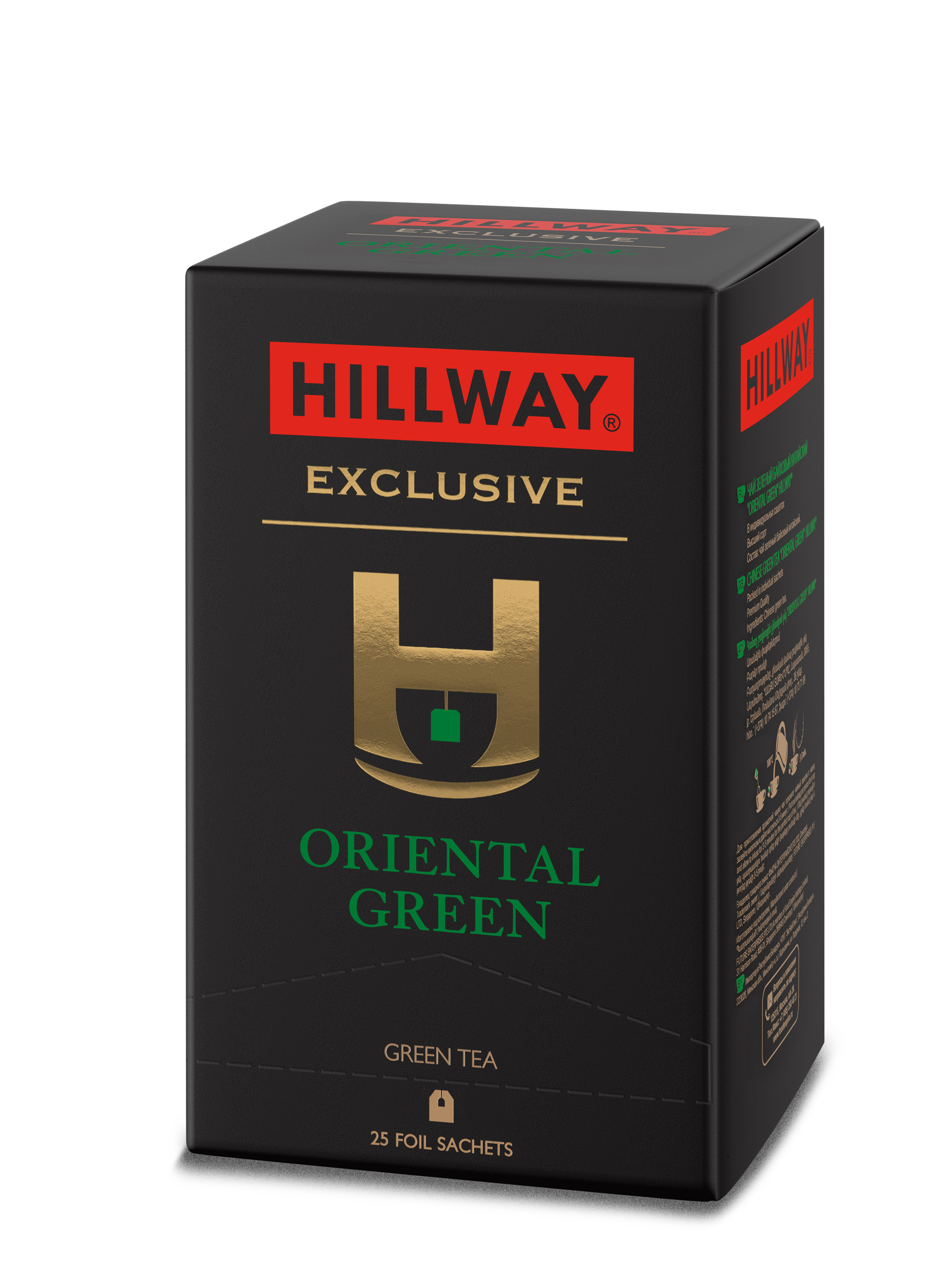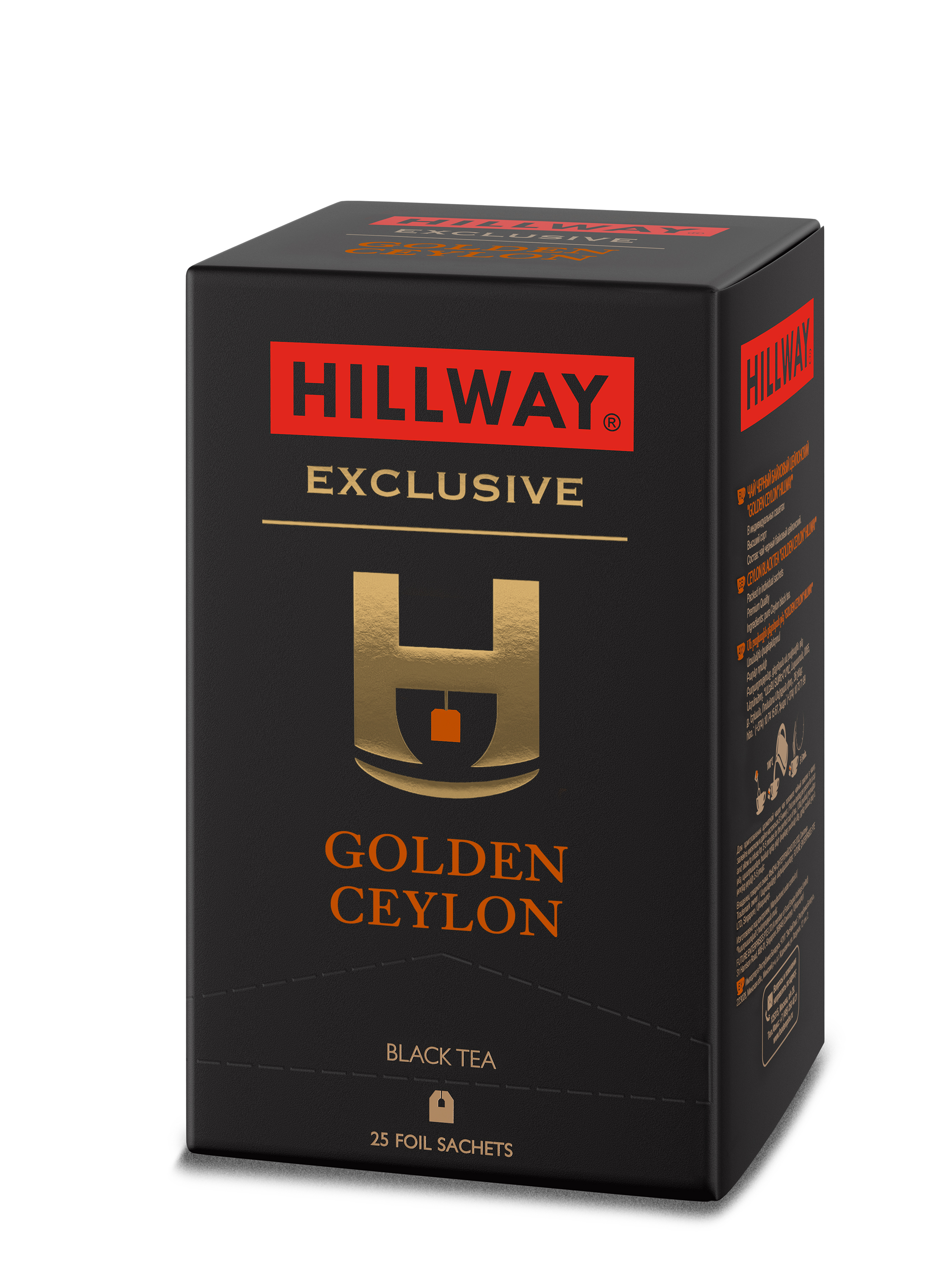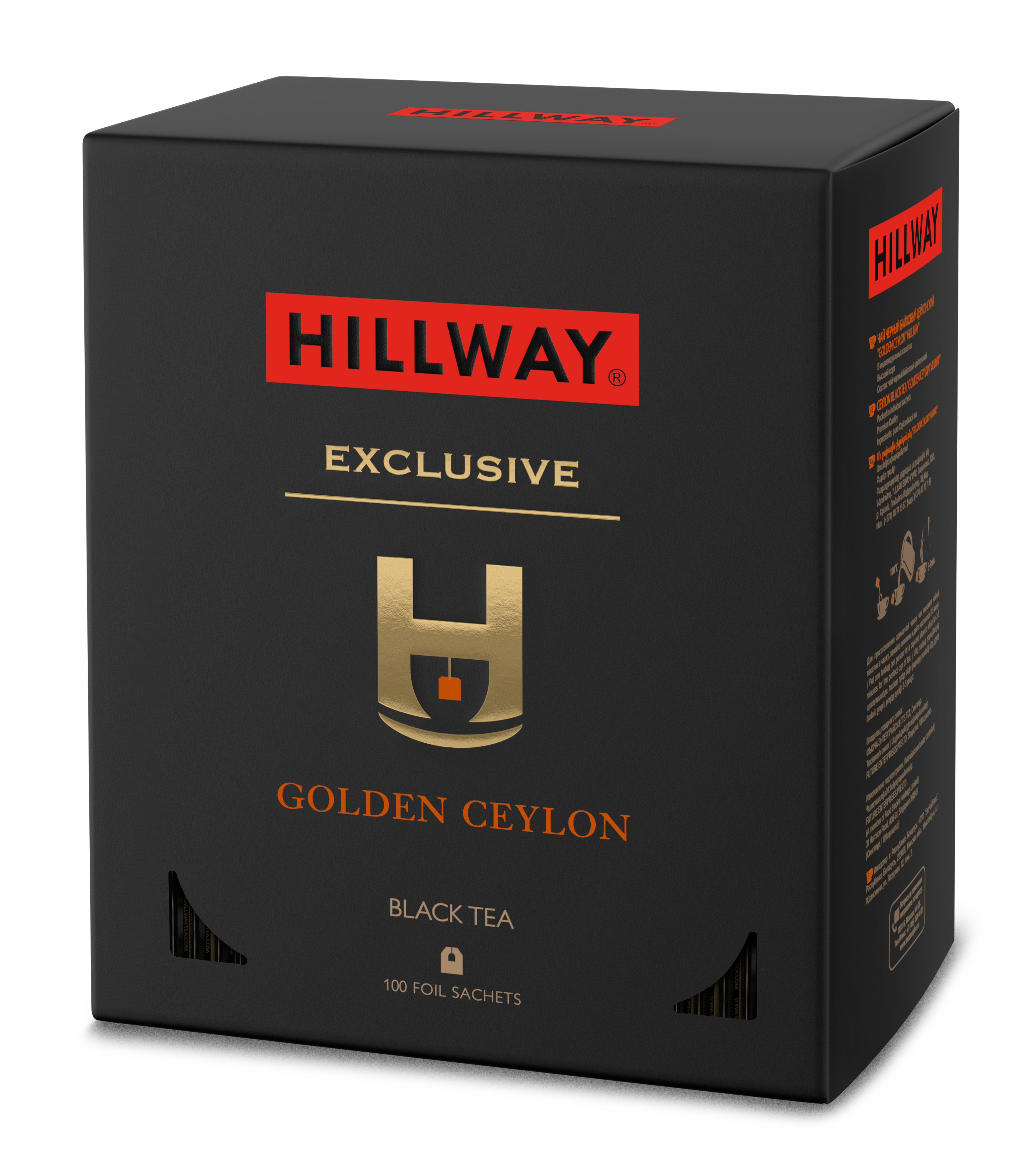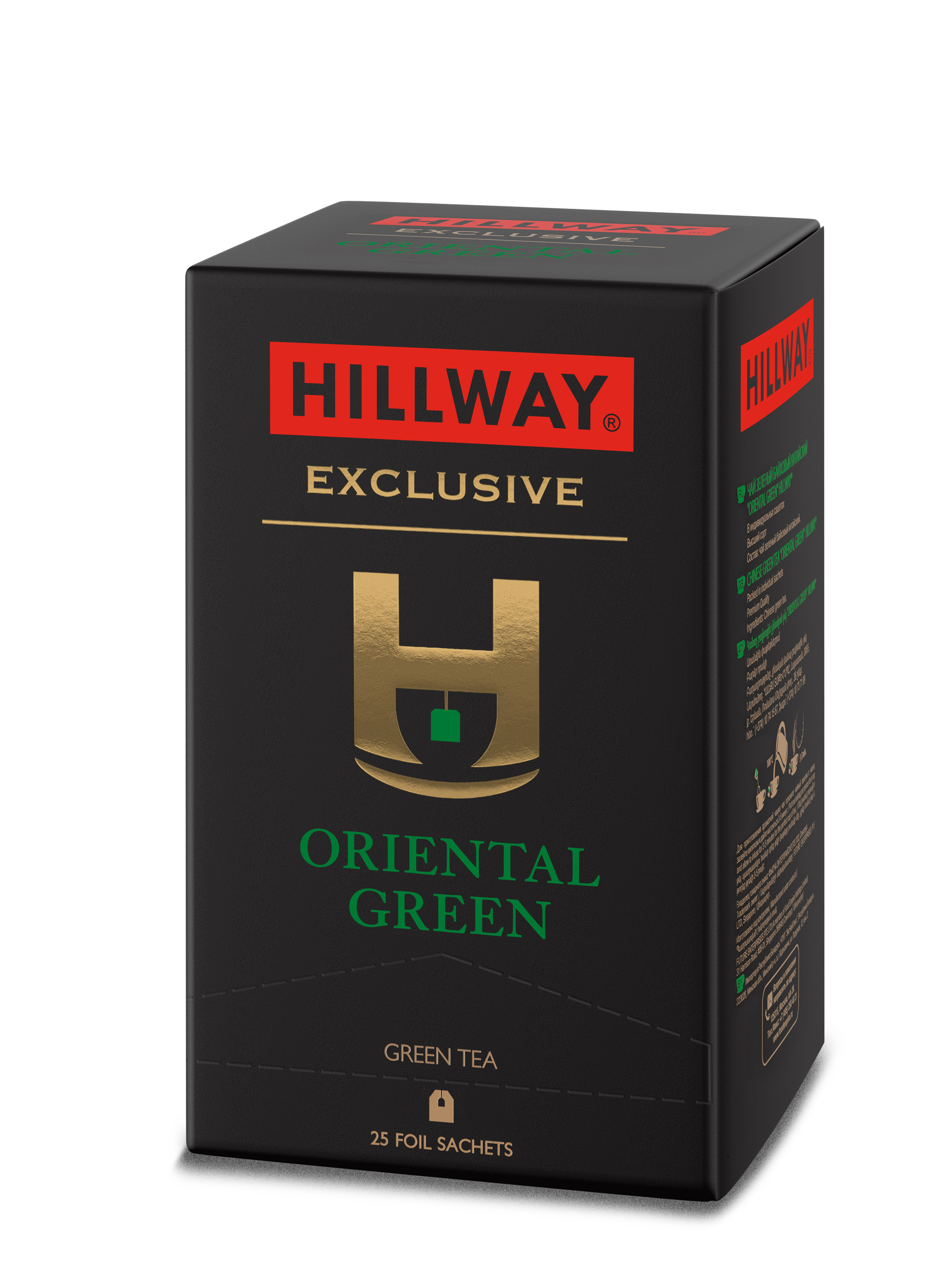 23.10.2017
Please welcome new Exclusive Collection of Hillway tea packed in individual sachets
To grow the best tea, you must show care and attention. And what could be more caring than Mother Nature herself? Hillway Exclusive tea, which is grown on the majestic tea plantations of western part of the island of Ceylon and southern China, is surrounded by the attention of the gentle sun, fresh rain, and cool winds. 
Hillway Golden Ceylon tea is a genuinely strong black tea with noble shades of red, a rich texture, and an exquisite aroma. 
Hillway Oriental Green tea is a light and fresh green tea with a gentle aroma, a light texture and a delicate, subtle flavor.