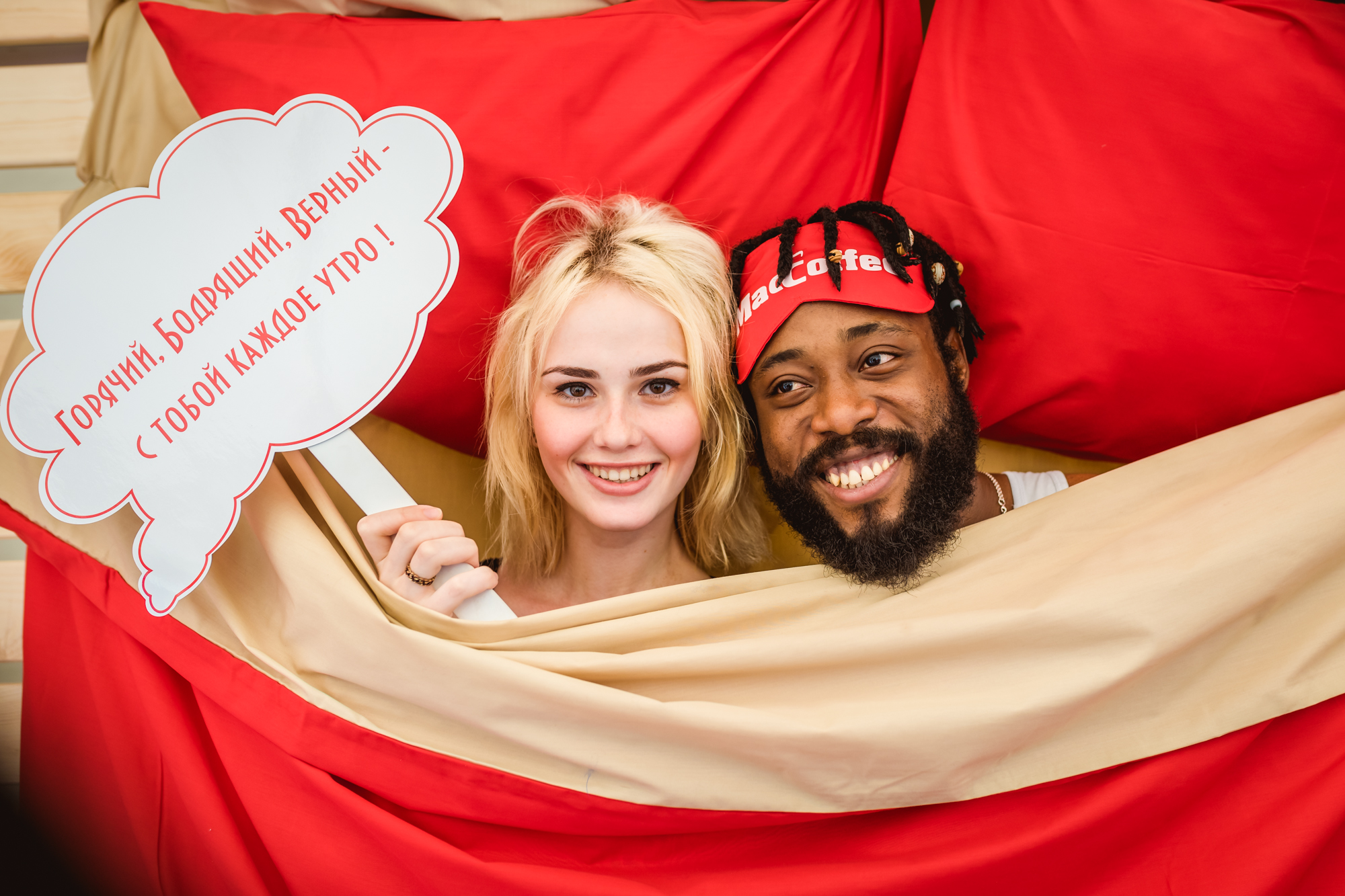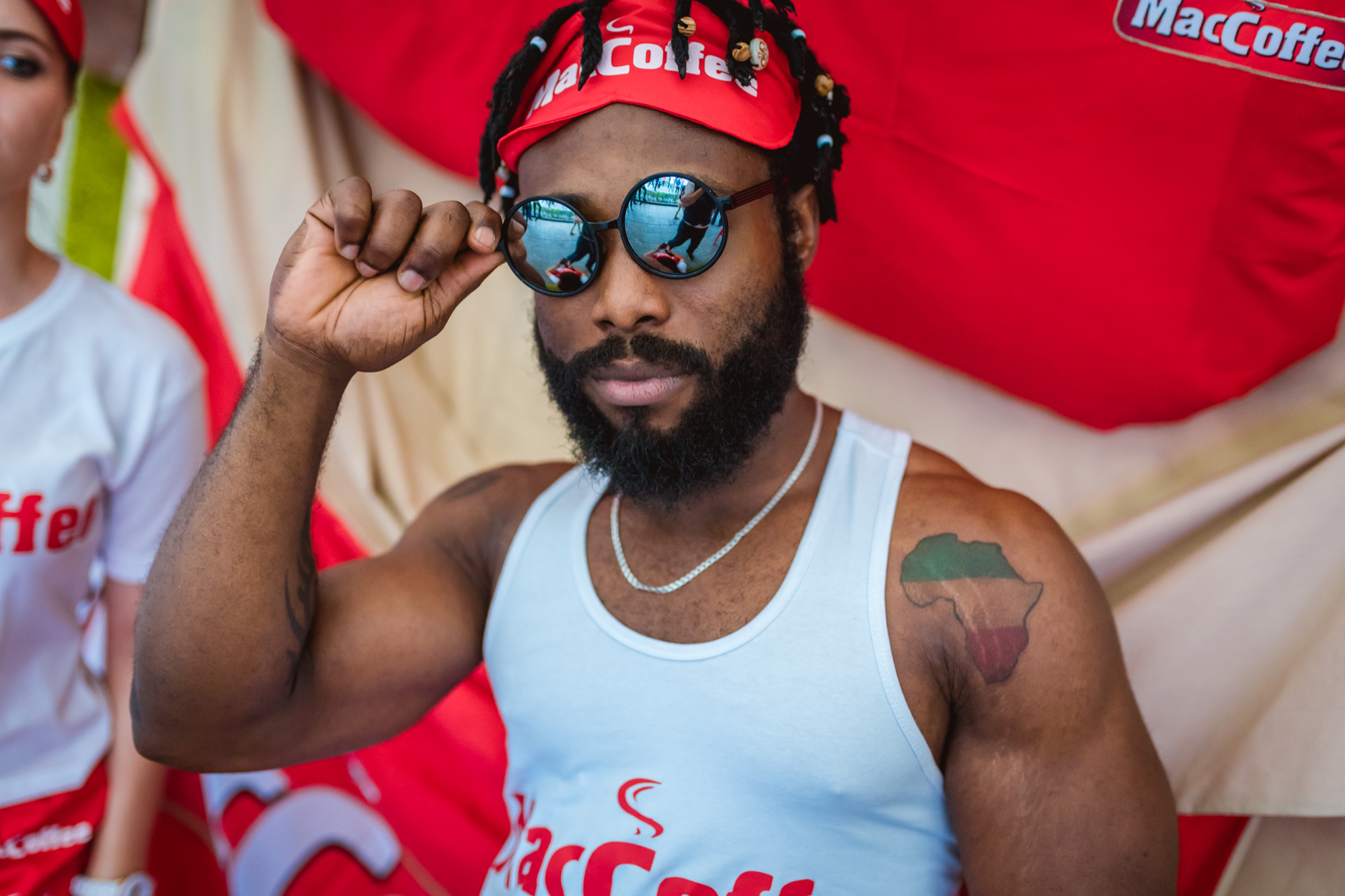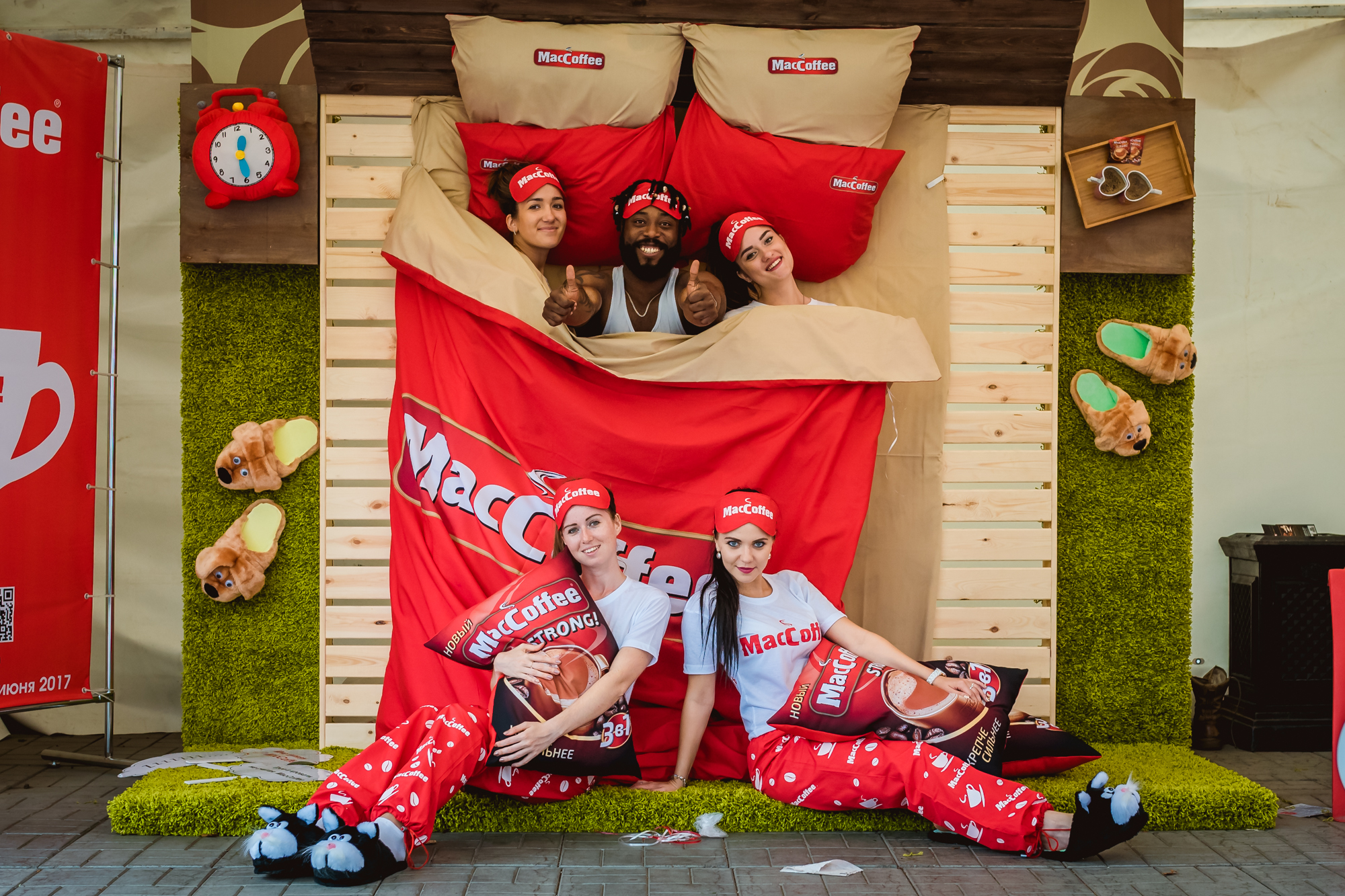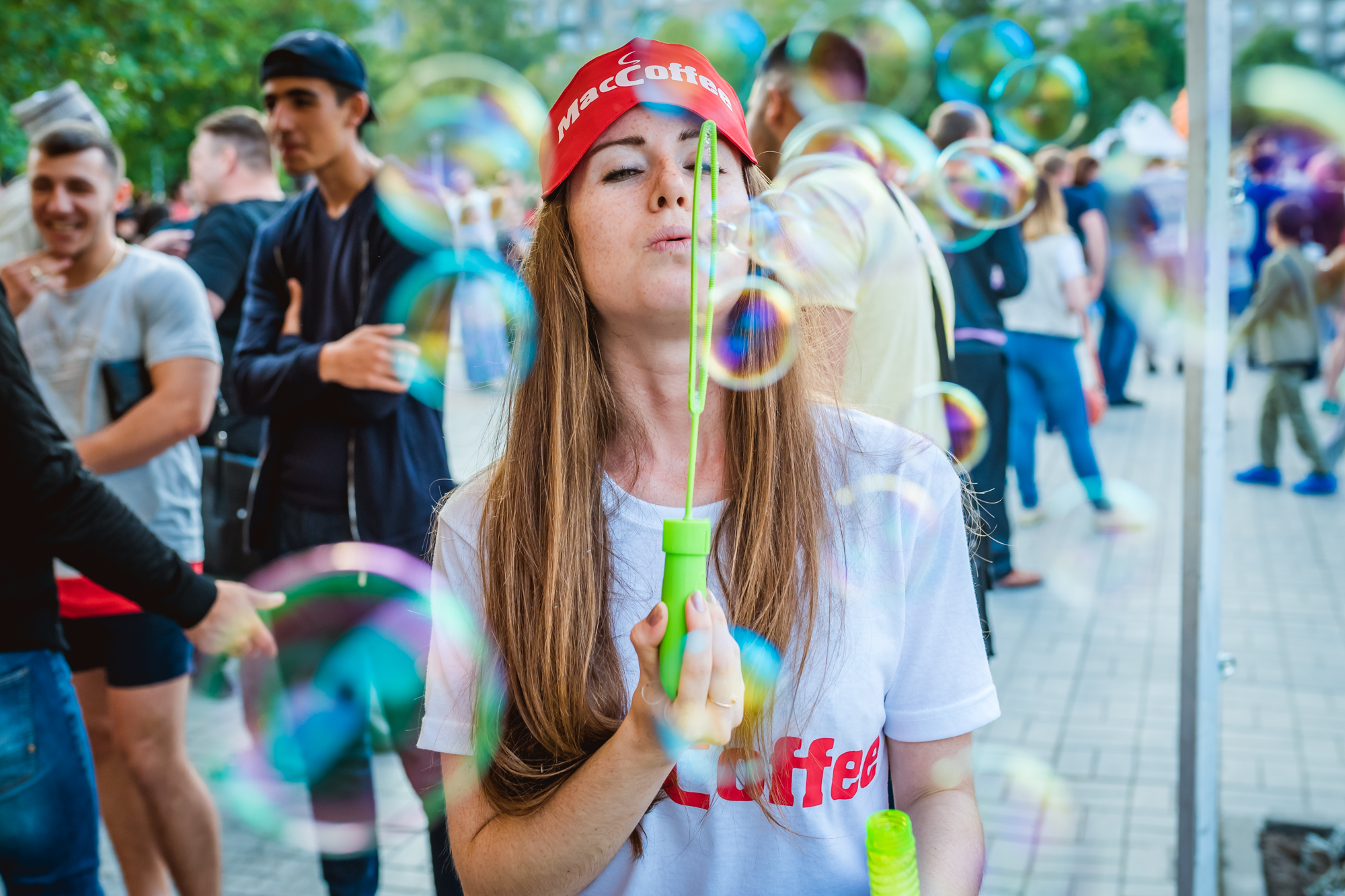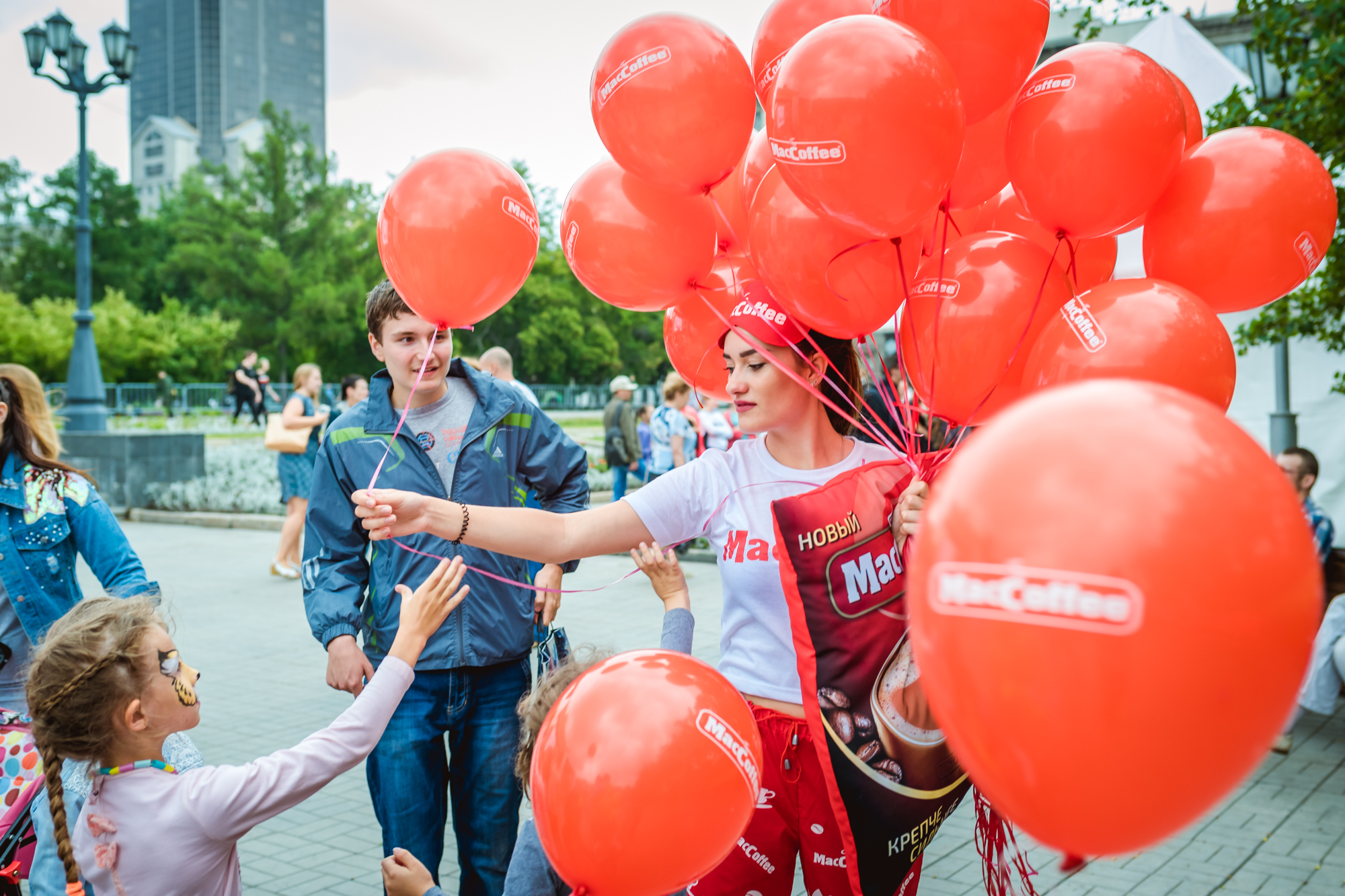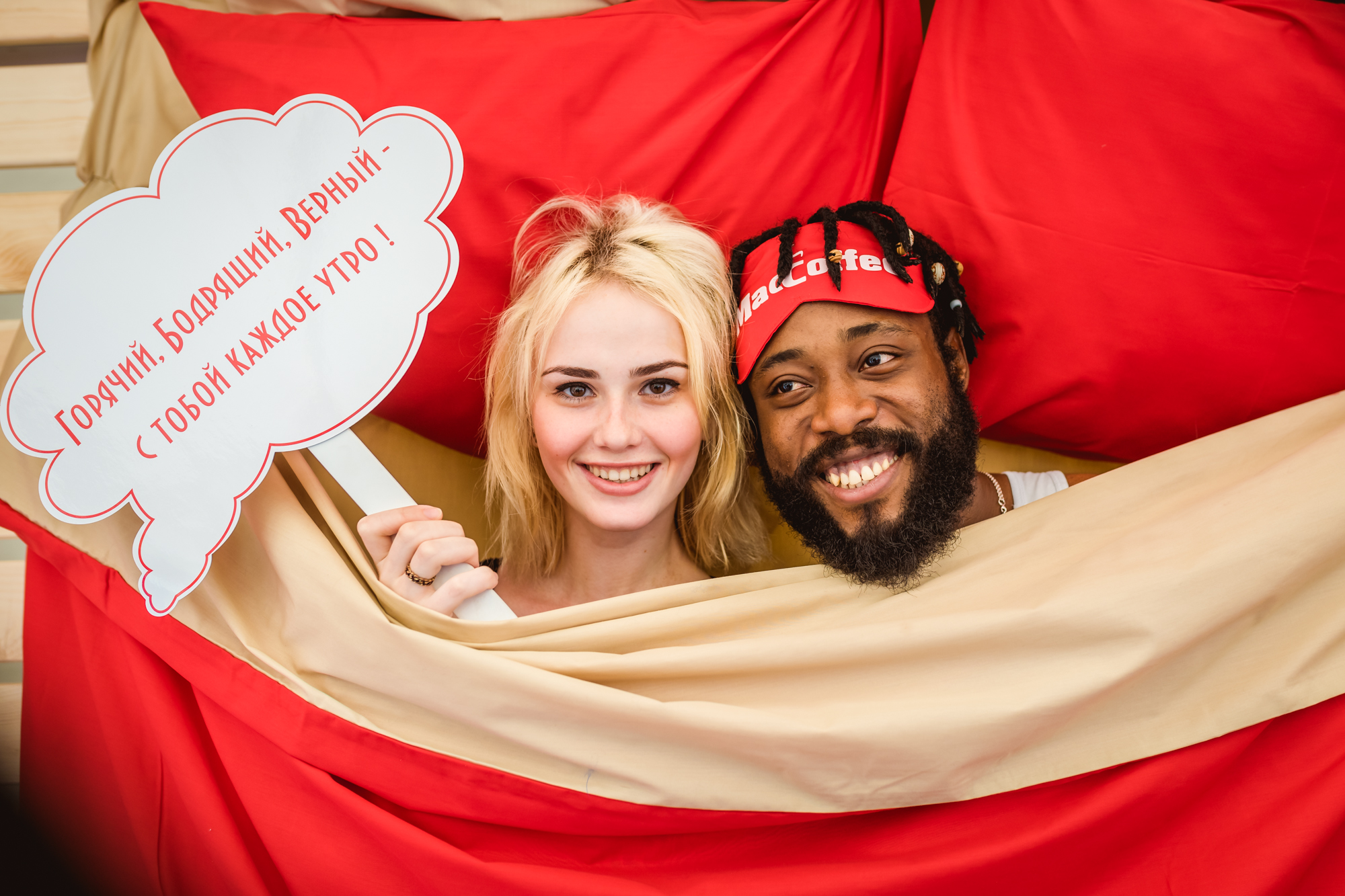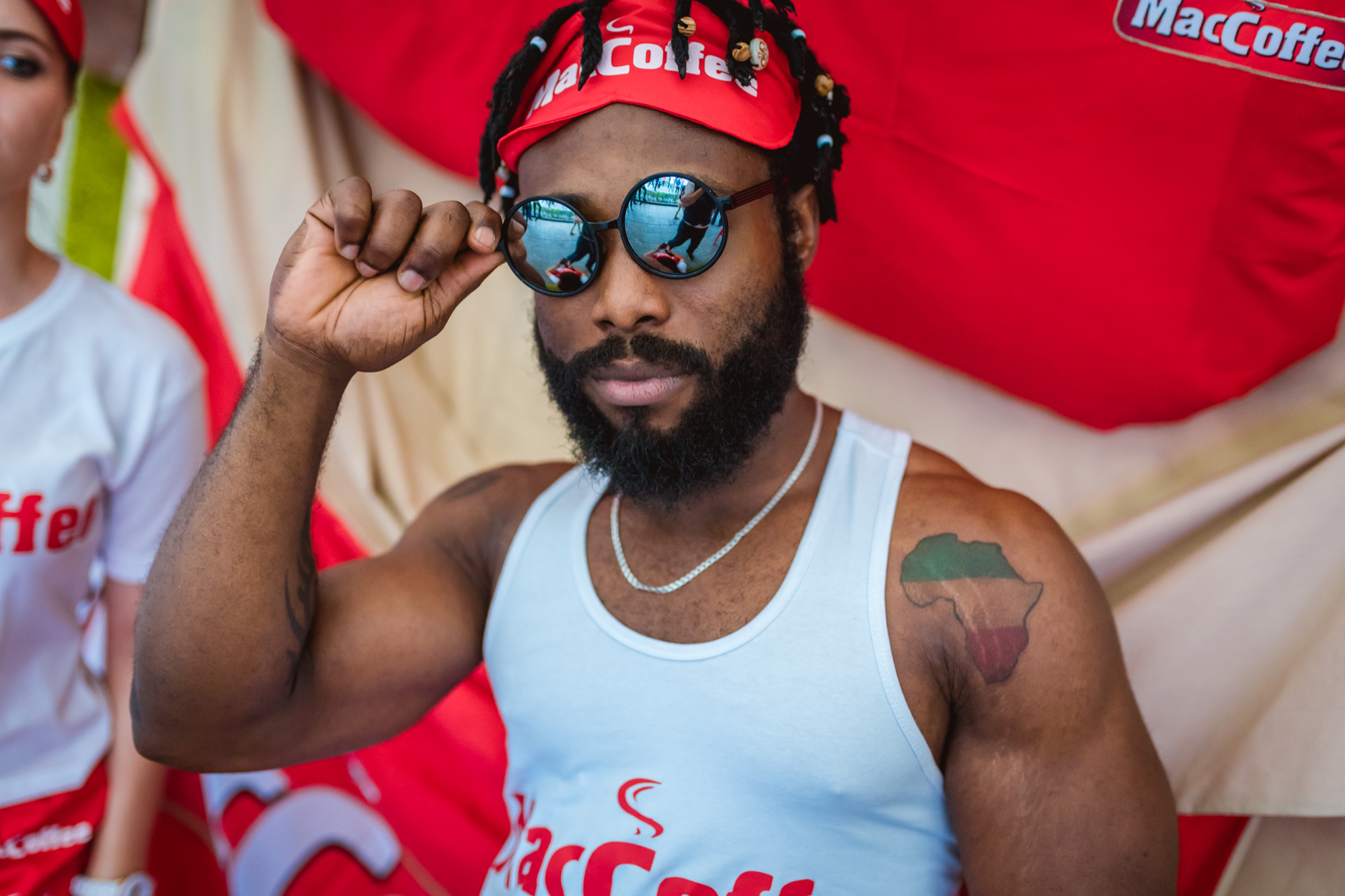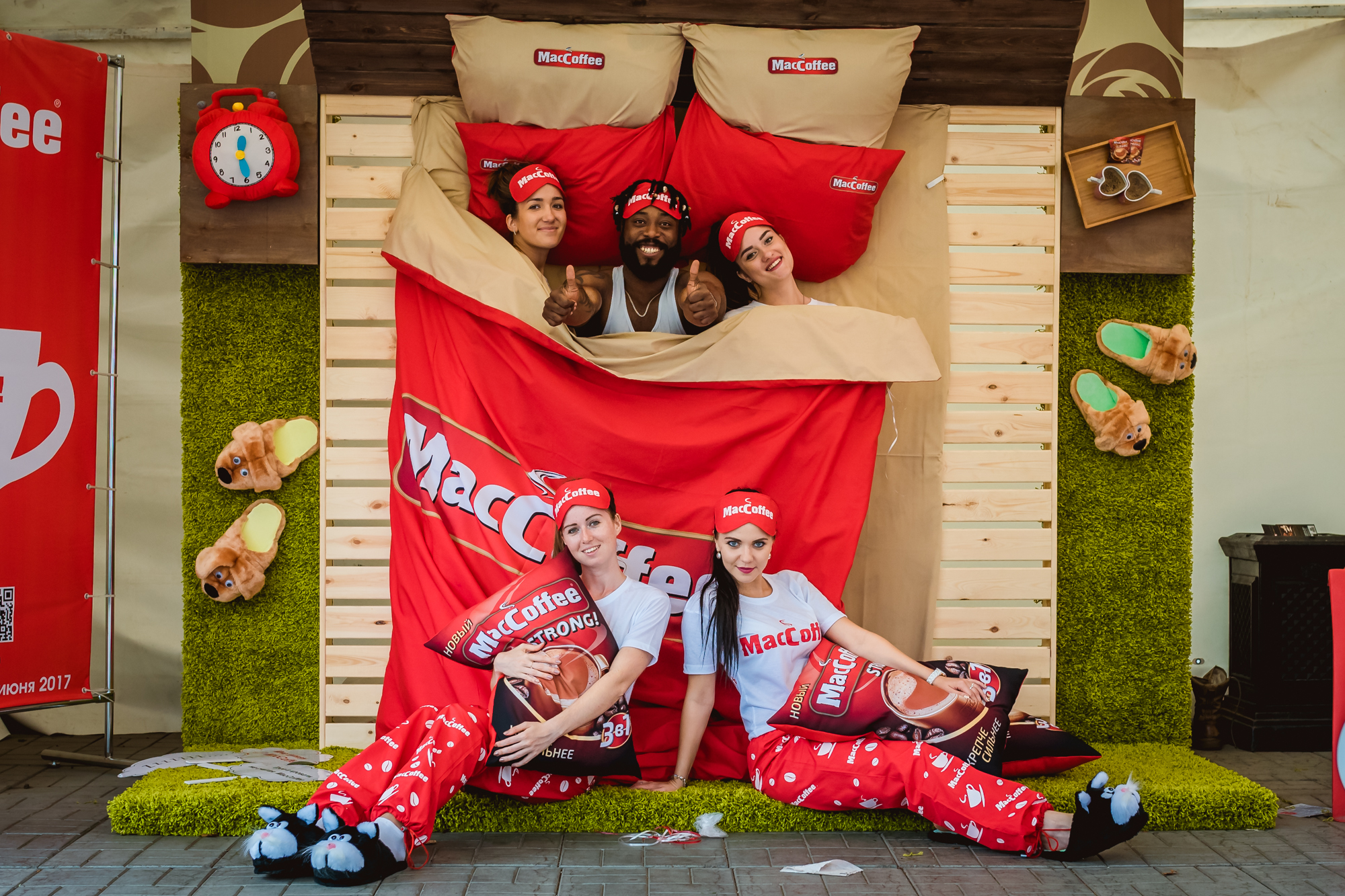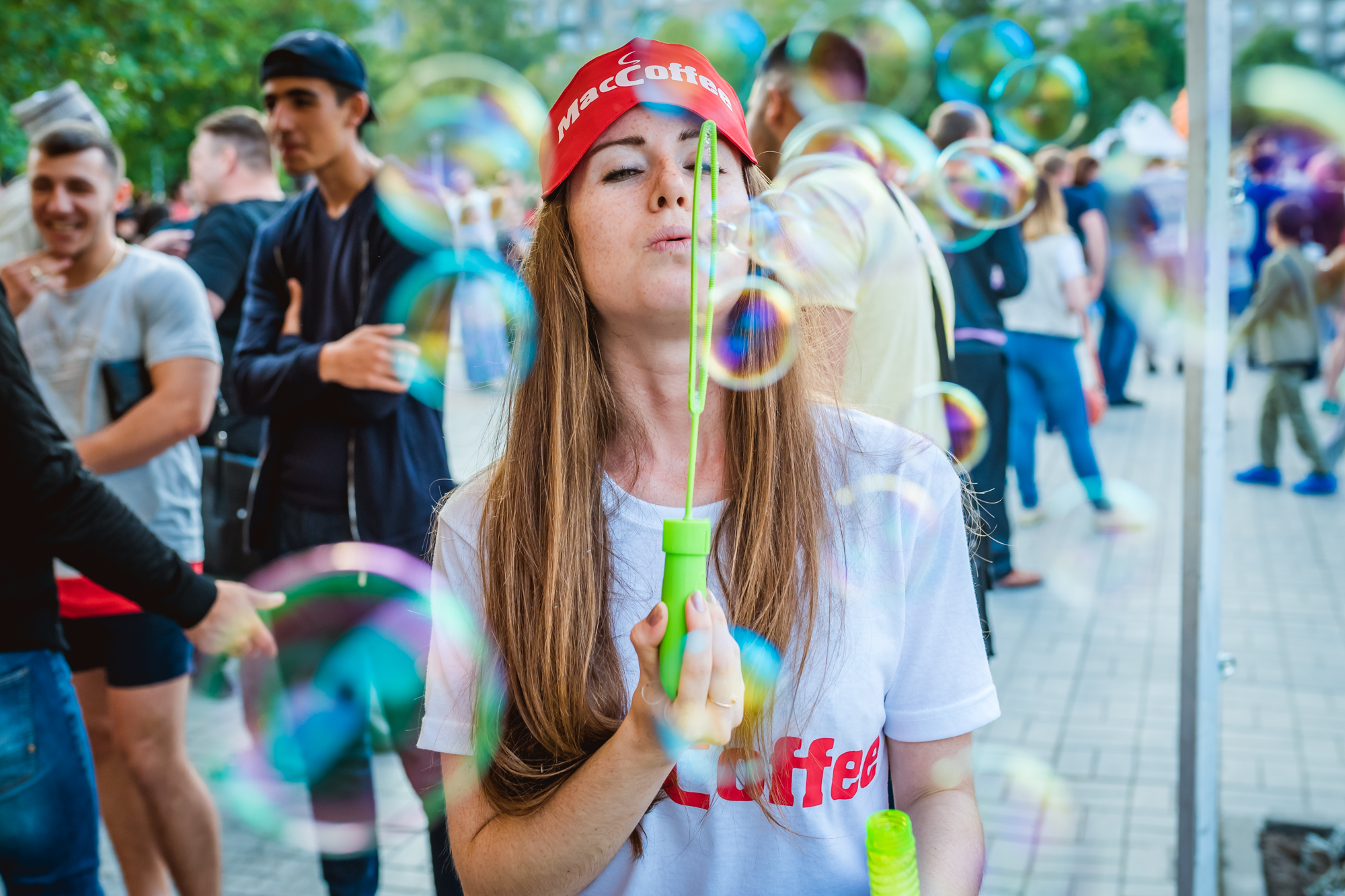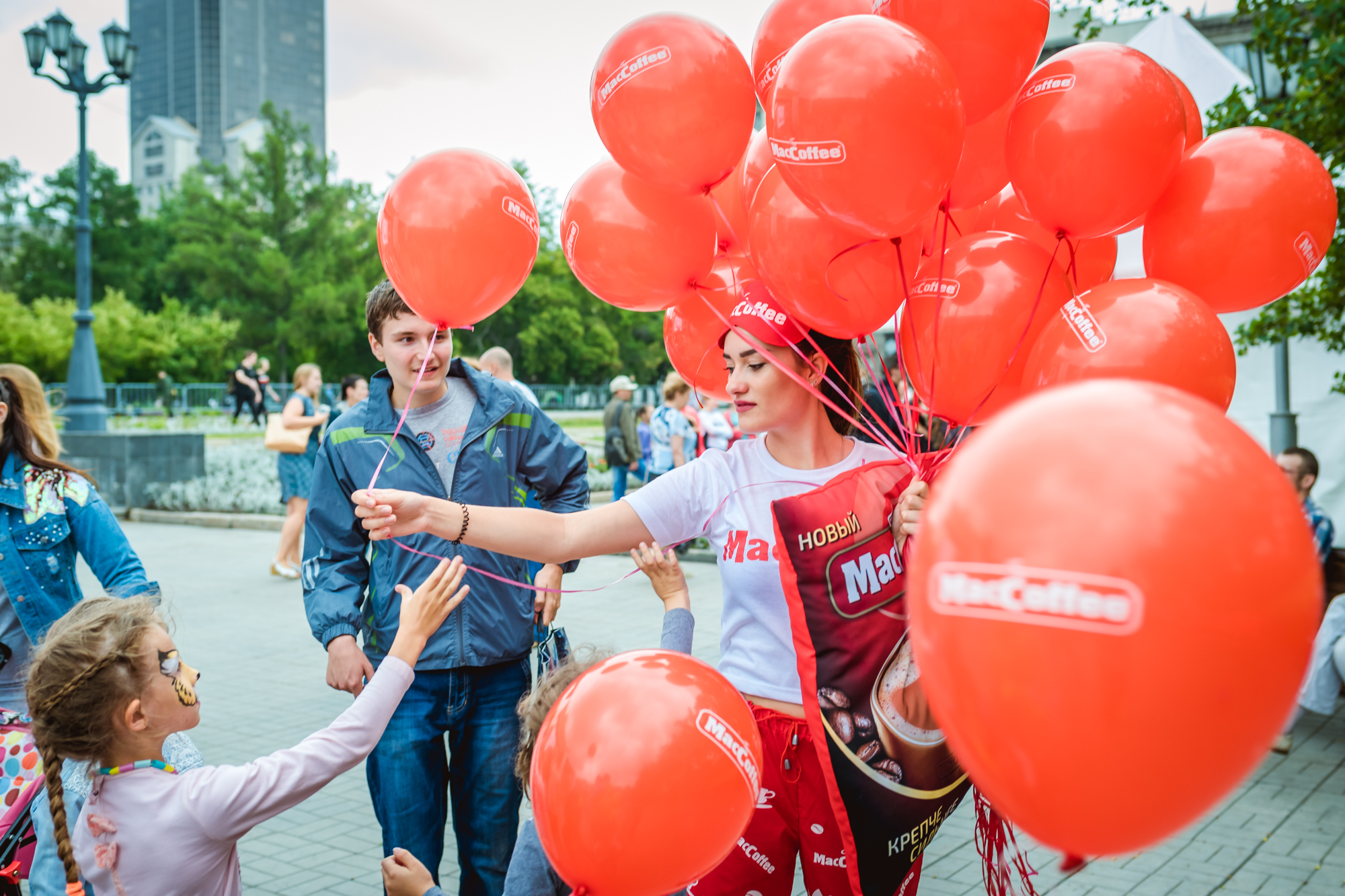 25.06.2017
NOVOSIBIRSK CITY DAY WITH MACCOFFEE: DON'T SLEEP AWAY YOUR SUMMER! #МАККОФЕВПОСТЕЛЬ (#MACCOFFEETOBED)
In 2017 Novosibirsk has celebrated its 124th birthday, and MacCoffee, by tradition, has warmly supported the city's top event.
This time the festivities have taken place at Lenin Square in the framework of 'Green City: Transformation' concept.
All the festival grounds have been dedicated to ecology in its different manifestations: manufacturing, relationships, feelings.
There has been The Misadventure rock group concert, fireworks, street Fairs, competitions and a lot more.
MacCoffee's creative zone, featuring a bed with a crew of beautiful promo girls and a black-skinned macho, has become a special attraction for the celebrating public.
The event was arranged with a good sense of humor and an invitation to start one's day with #маккофевпостель(#maccoffeetobed), in a bright and pepping-up way.
We handed our red balloons to over 500 event attendants and arranged for a live appearance of EXORDIUM dance crew from Everybody Dance TV show.
At the closing stage of the event we handed our coffee gifts, inclusive of the top one: certificate entitling the winner to an annual supply of coffee.
Click the below link to view the photos from the event:
https://vk.com/album-77219685_245494319
MacCoffee – SUMMER IS BRIGHTER TOGETHER!