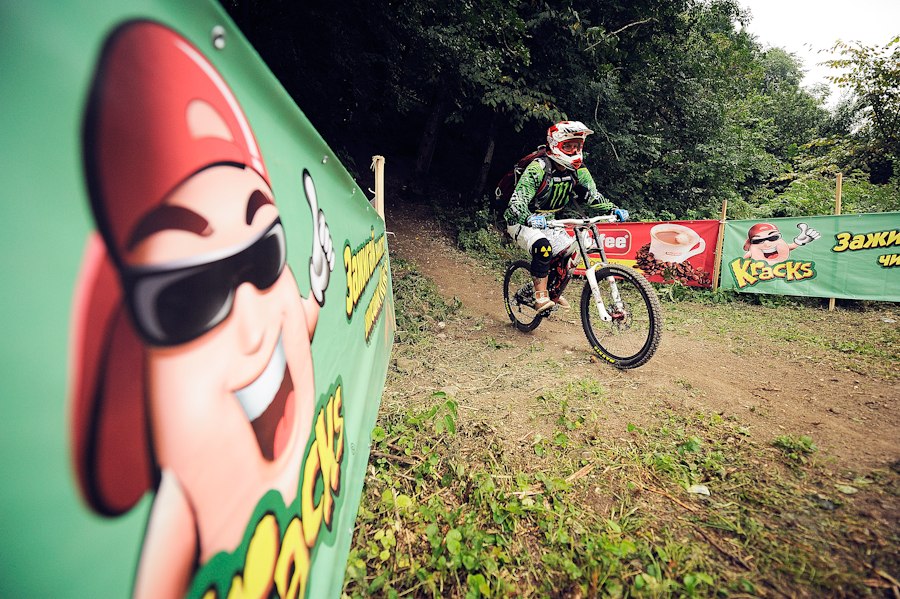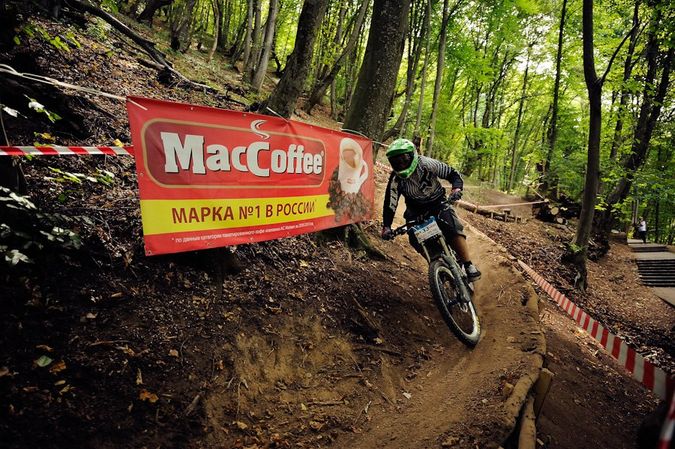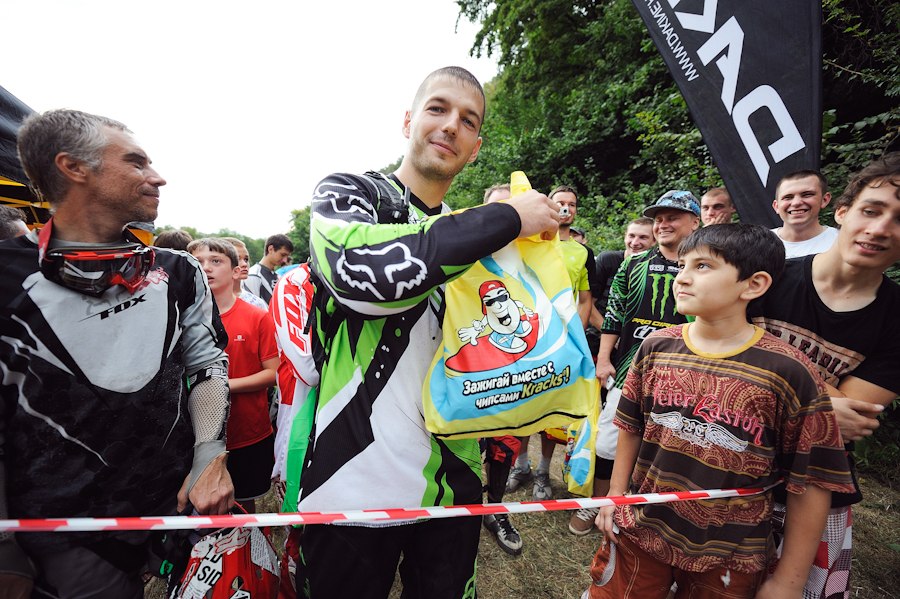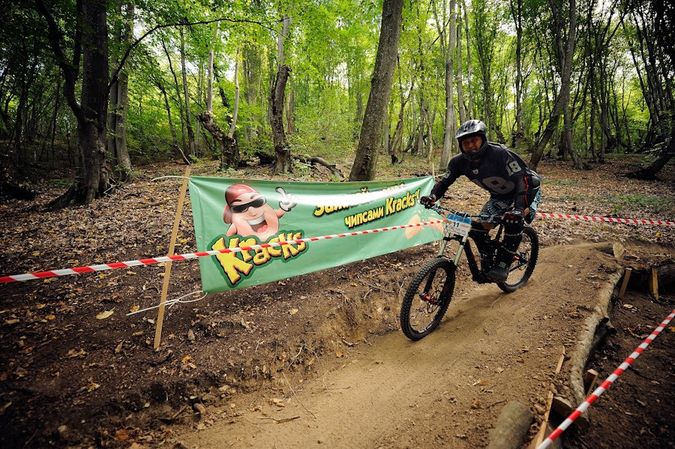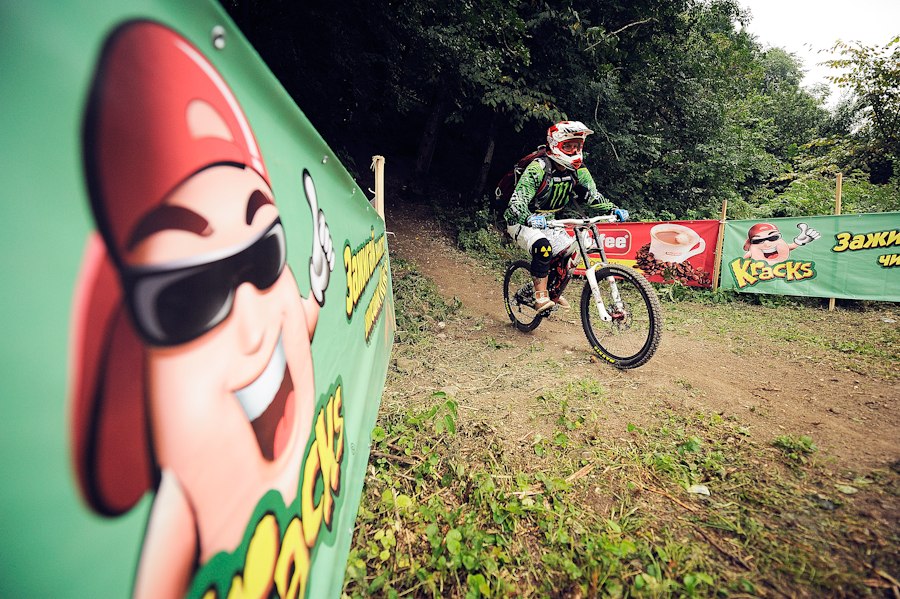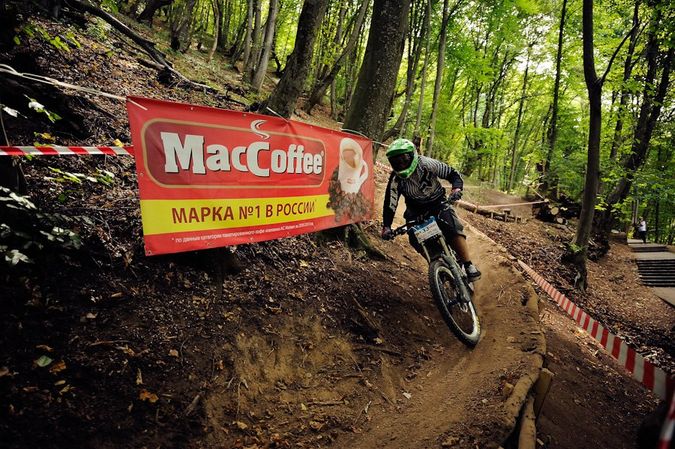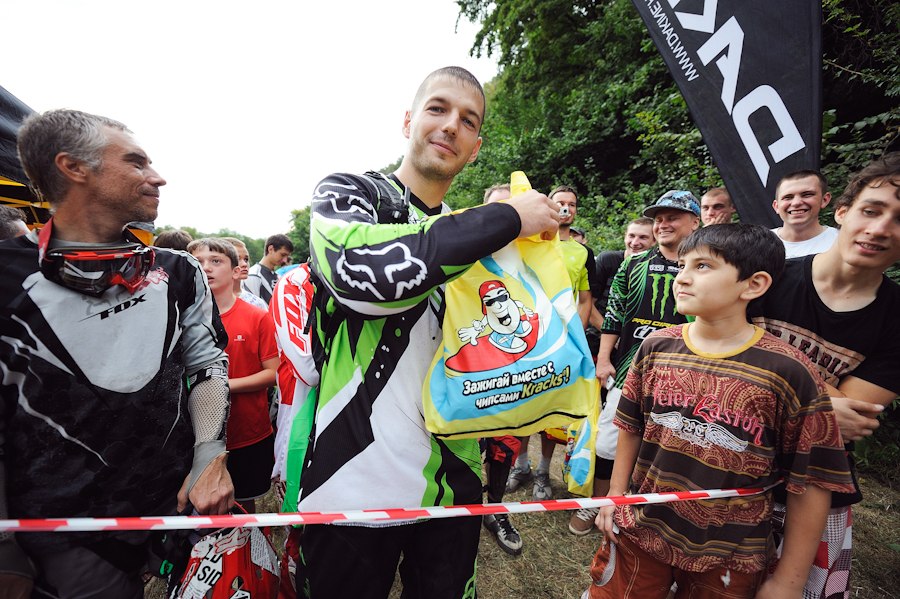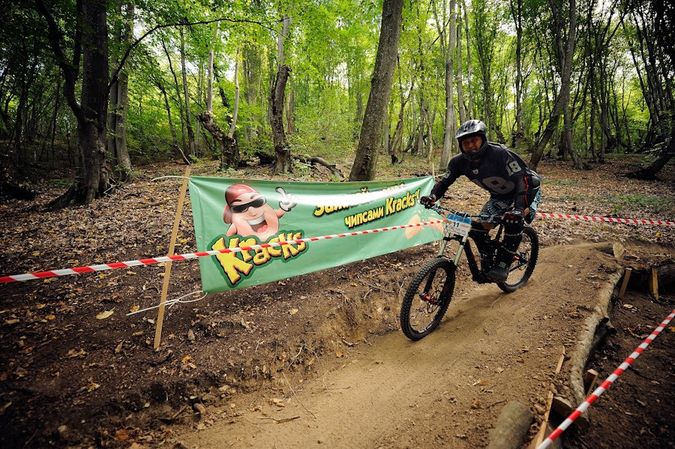 25.09.2013
Mountain Biking with MacCoffee & Kracks
Where there's fun and sporty mood; where there's some hot events to attract numerous fans and spectators, where there's everything new and exciting – that's just the right place for MacCoffee and Kracks. As the new way to meet our fans, we got involved in MTB downhill competitions that took place at the end of this August in the capital of Kabardino-Balkaria, the Sothern Russian region. This racing event known as Trail King 2013 is hosted near Nalchik city for the third time in a row. It is famous and loved by fans of extreme sports for amazing alpine scenery, sunny summertime weather and high-speed steep slopes.
The arrangement team paid special attention to comfort for spectators and tried to present this event, still not too usual for the South of Russia, to all guests of the Kizilovka park so that nobody would miss it. To do this, large-scale advertising campaign was used, supplemented by brochures describing the rules and safety requirements at the race.
The speed track that is picturesquely crossing small roads in numerous places is over 2 km long. Thanks to the support of MacCoffee and Kracks the event hosts managed to arrange high-class track and set up really interesting competition. There were several rides among three groups of participants divided by skill level. The youngest biker is only 11!
The company also took care on catering for participants who are obviously tired and hungry: at the end of the track, a catering point was set up where free Kraсks chips of all sorts were available.
Special track arrangement helped to place MacCoffee banners along the downhill route. Trail King will be remembered well for participants and spectators alike, as there were no losers: sportsmen experienced their capabilities, while the audience got a huge load of adrenaline. Hope we'll see some of this year's spectators again – already riding the track.
Apart from the competition arrangement itself, the sponsorship of MacCoffee and Kracks included gifts for every participant: colourful MacCoffee bags appeared nice surprises that ended these days full of emotions. The bags contained packs of Kraсks chips as well as branded watches, T-shirts and caps. For winners, there were MacCoffee thermo bottle and outdoor picnic kit.
To sum it up, MacCoffee and Kracks means victory even on steep slopes!