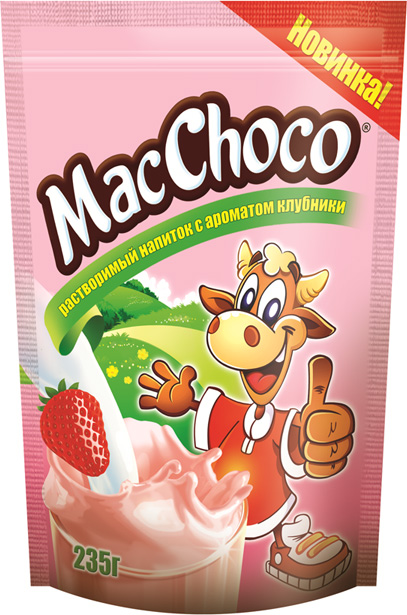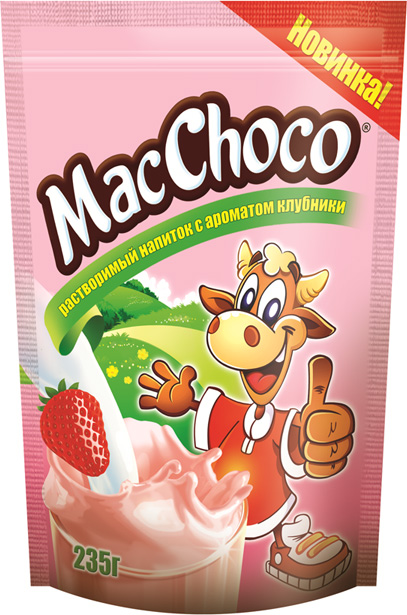 02.07.2012
Meet new instant drink under MacChoco trademark
Meet new instant drink under MacChoco trademark – instant drink with Strawberry flavor.
MacChoco Strawberry easily turns glass of ordinary milk into a glass of strawberry milk!
To get your cup of tasty strawberry milk just add 3-4 tea spoons into 170ml of hot or warm milk and stir thoroughly!
MacChoco – tasty & healthy instant drinks for children and adults!