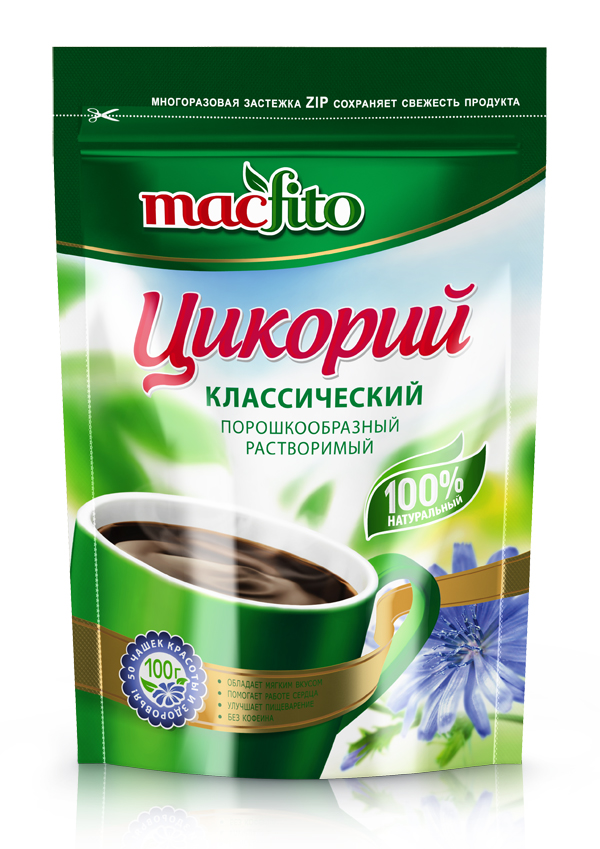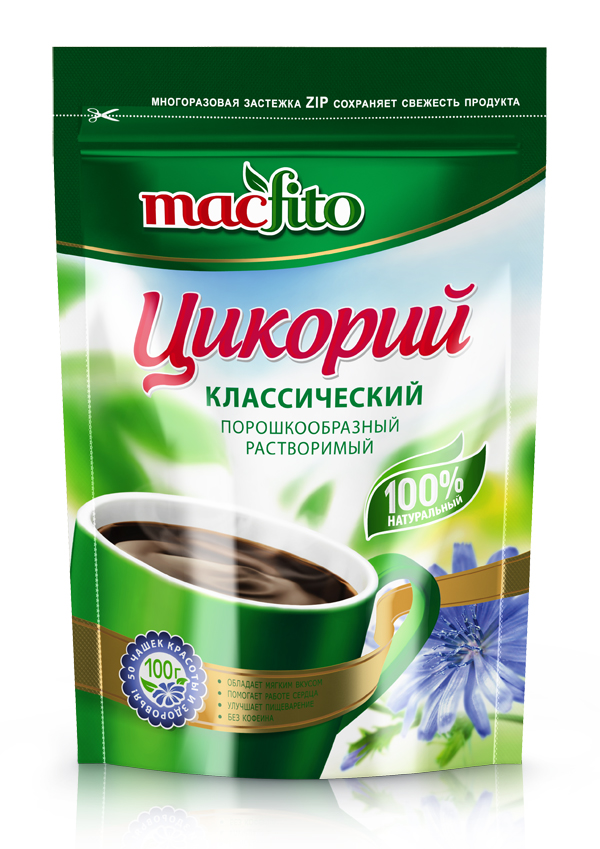 01.12.2011
MacFito Chicory
MacFito Chicory  is a new product in line with other high-quality instant drinks of Future Enterprises. This drink along with the high-standard quality has unique healthy features. MacFito  is a special brew from natural chicory, produced with a high-end technology where maximum of useful vitamins and microelements are gently maintained. One of those is inulin. WITH NO COFFEE ADDITION!!! Inulin helps to reduce cholesterol, to clear body of chemical waste, improves gastrointestinal tract.
MacFito has light and stylish design, which reflects the nature of the product and its healthy meaning. Not only loyal -to-chicory consumer will like this style, but also new-to-chicory people who search for healthy natural products.
MacFito is produced in multilayer package doy-pack with the zip-locker, which keeps product fresh for a long period.