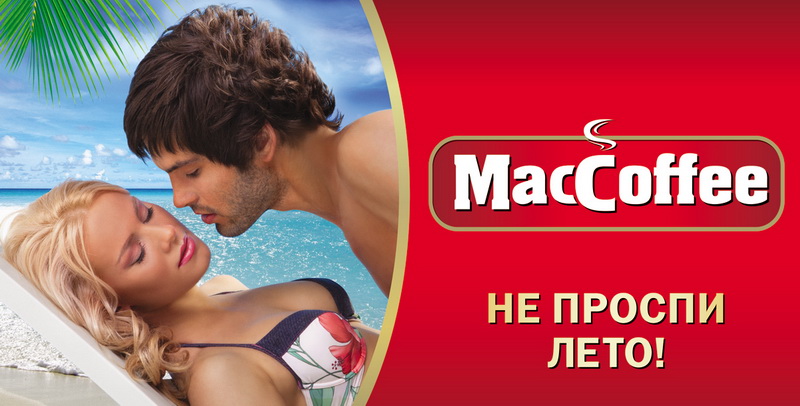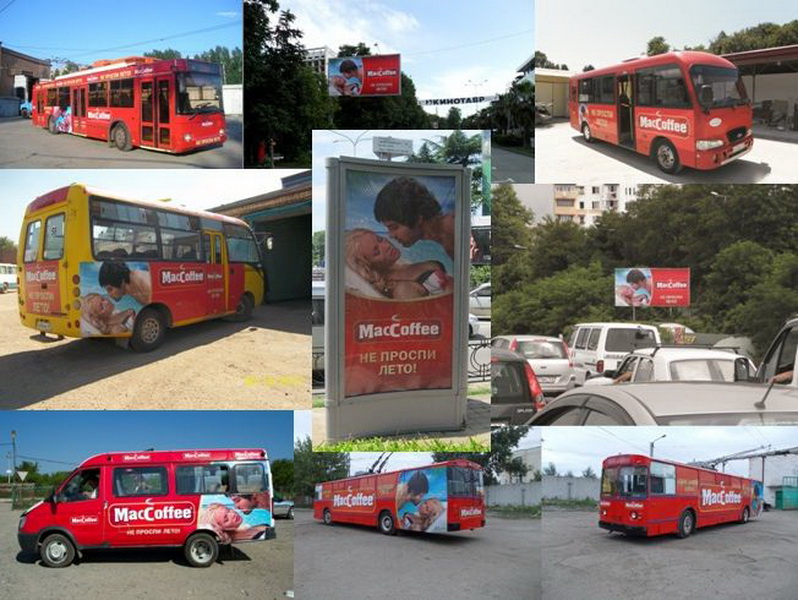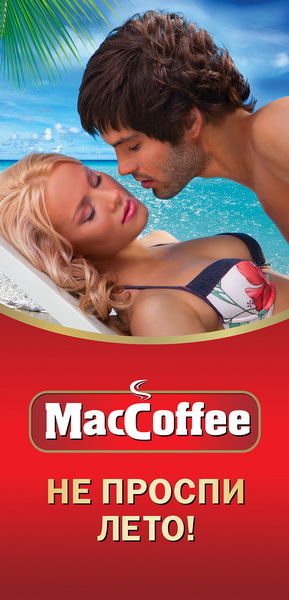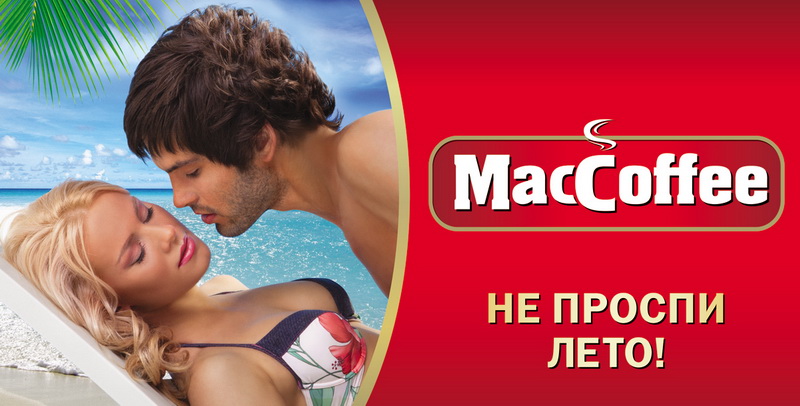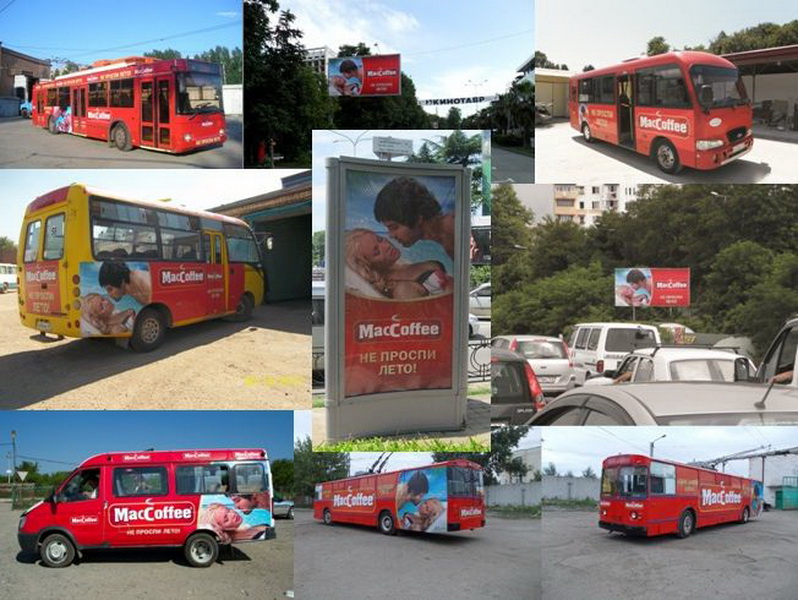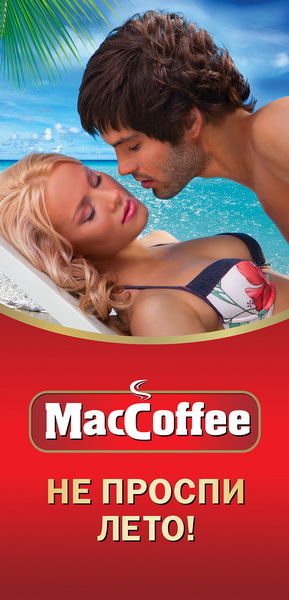 13.07.2012
MacCoffee – "Don't Slumber Away the Summer!"
MacCoffee's federal advertising campaign is in full swing. The new concept "Don't Slumber Away the Summer!" was launched in the midsummer. During the two hottest months, this bright and catchy advertisement by MacCoffee will be posted on billboards and city public transport.
"Don't Slumber Away the Summer!" has already become a good tradition for MacCoffee. As the past years have shown, the advertising support at the height of the season is an excellent opportunity to forget about main competitors and energize the advocates of active life style in Altay and on the Seliger Lake. Given the expansion of the brand in Russia, in 2012 the geography of the advertising campaign significantly expanded its boundaries as well. Beside the traditional "resorts," large cities with the population over 1 million have been added to the list.
The MacCoffee billboards, branded shared ride taxies, trolley buses and buses with MacCoffee images will be seen in the following Russian cities: Sochi, Gelendzhik, Anapa, Novorossiysk, Krasnodar, Rostov-on-Don, Barnaul, Belokurikha, Gorno-Altaisk, Biysk, Ufa, Yekaterinburg, Chelyabinsk, Kazan, Saratov, Nizhny Novgorod, Novosibirsk, Tver, and Vladivostok.