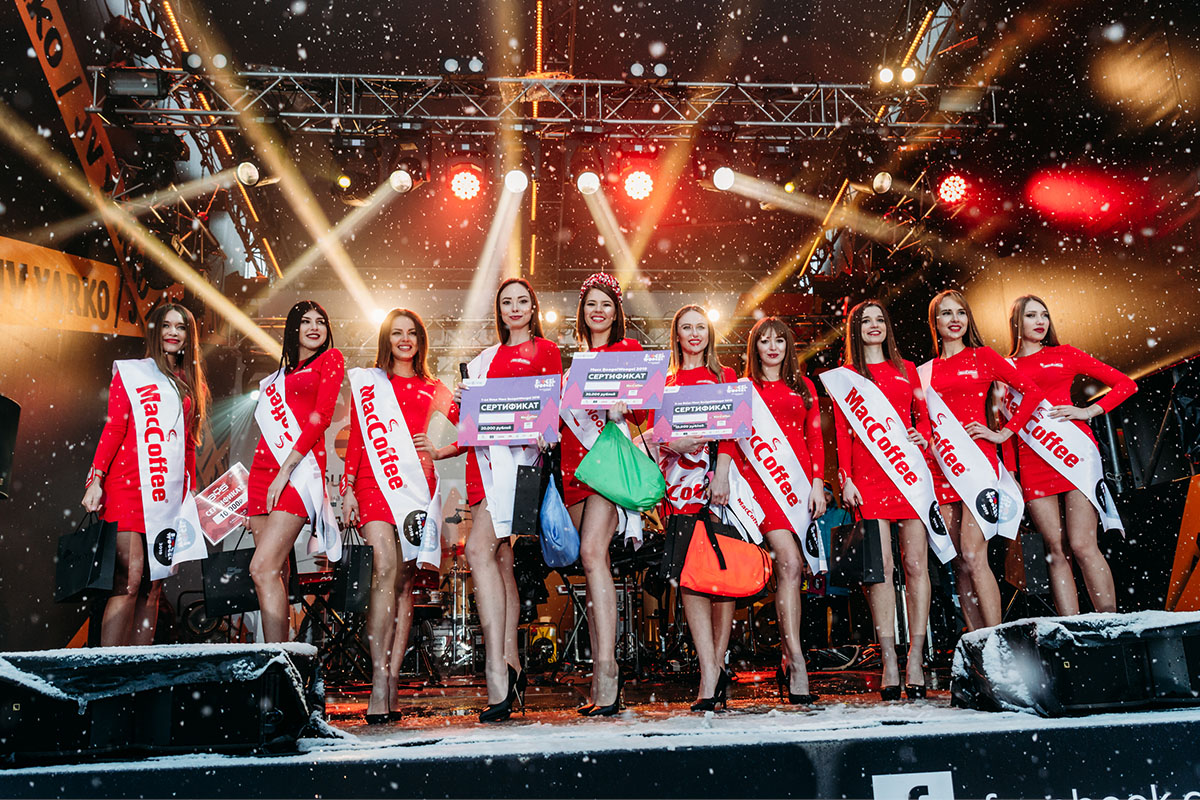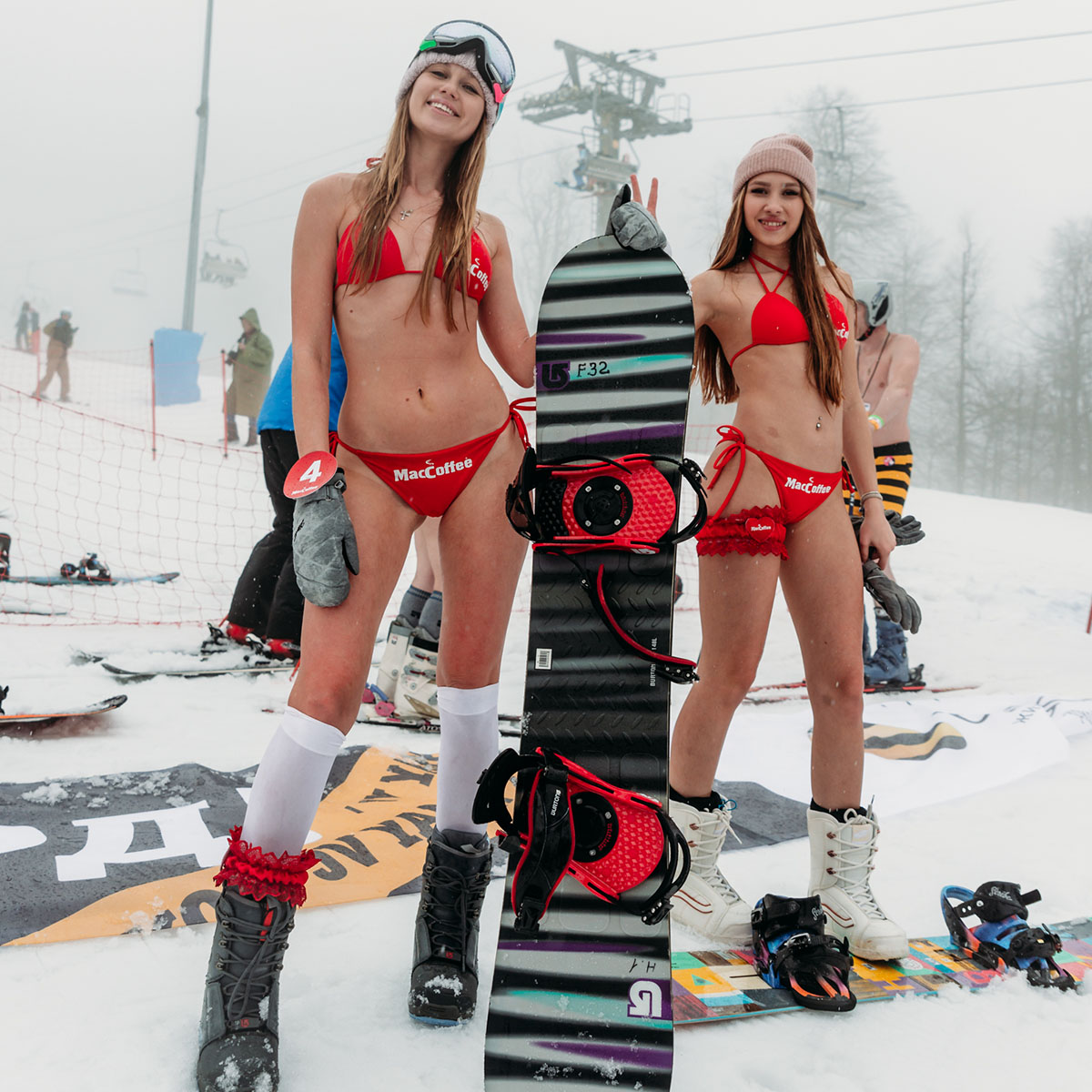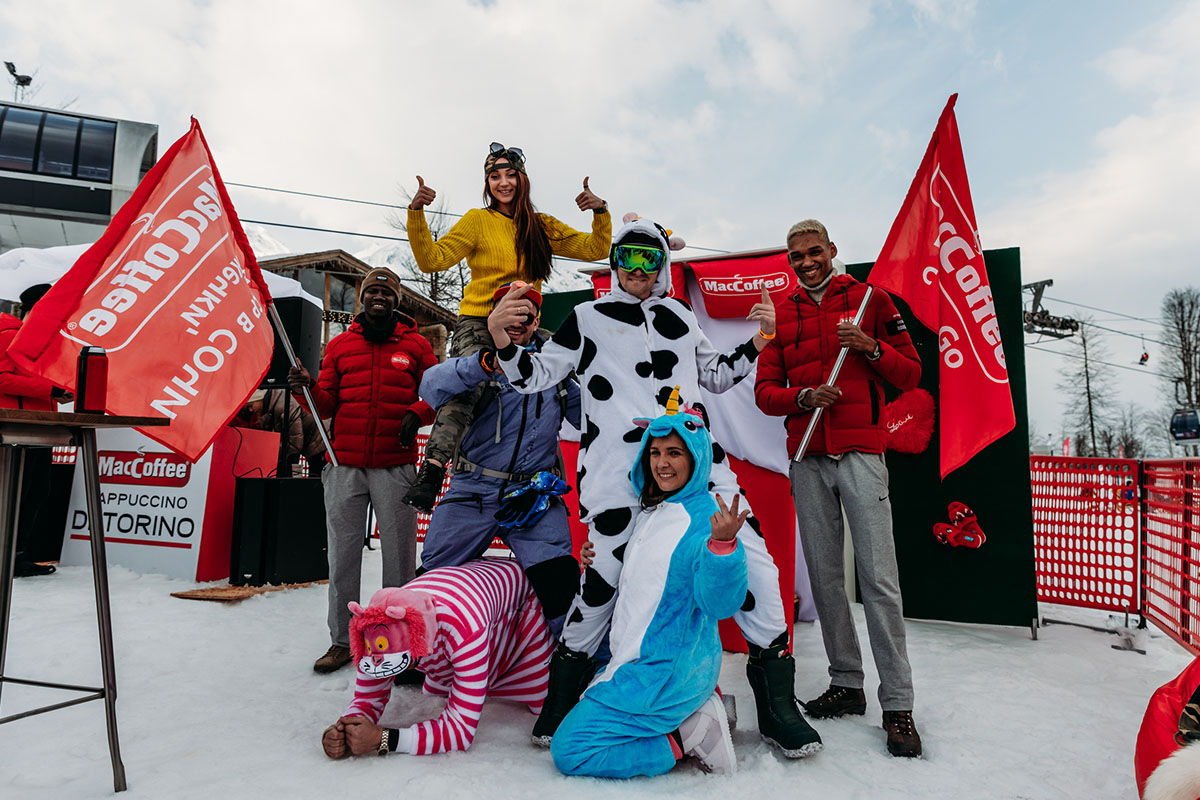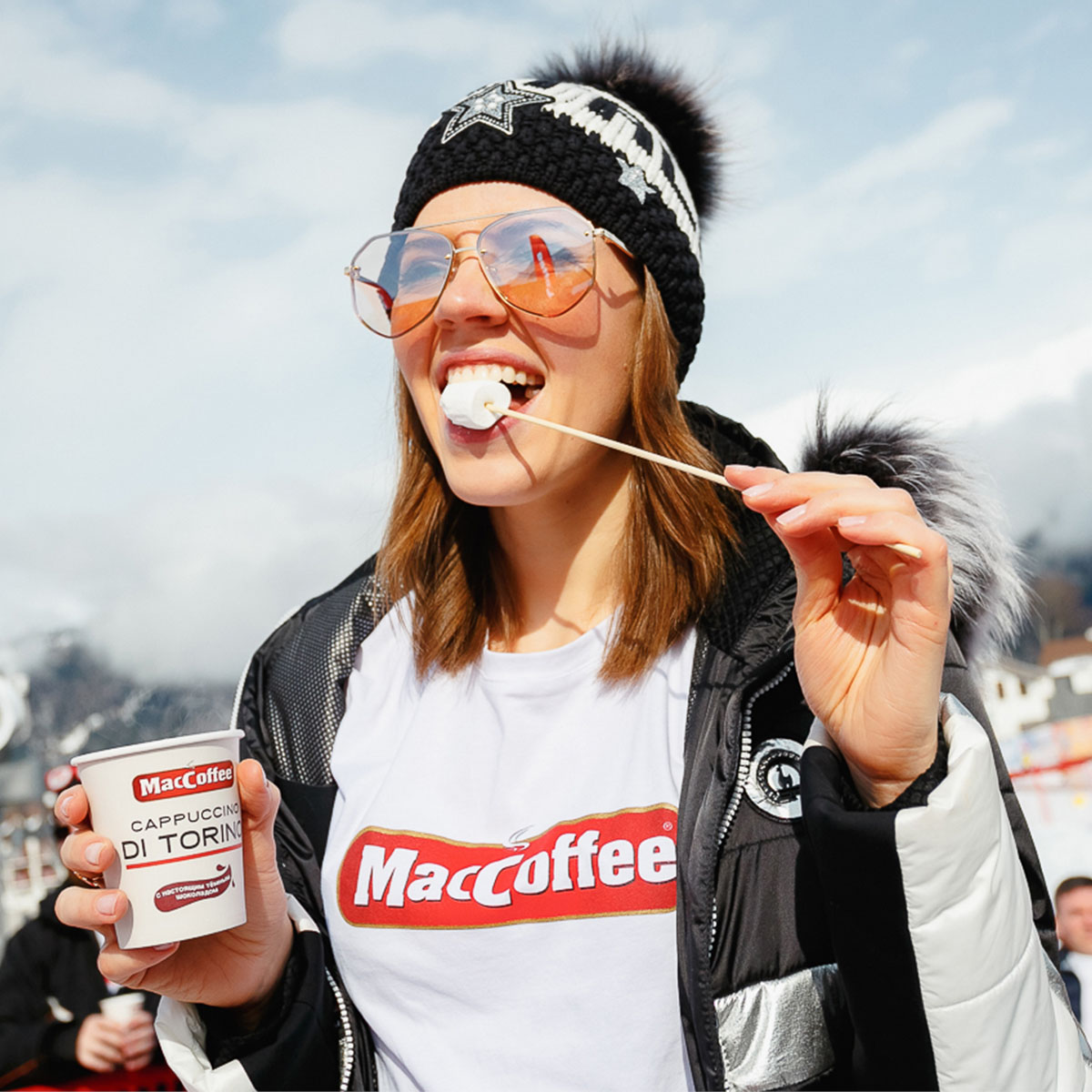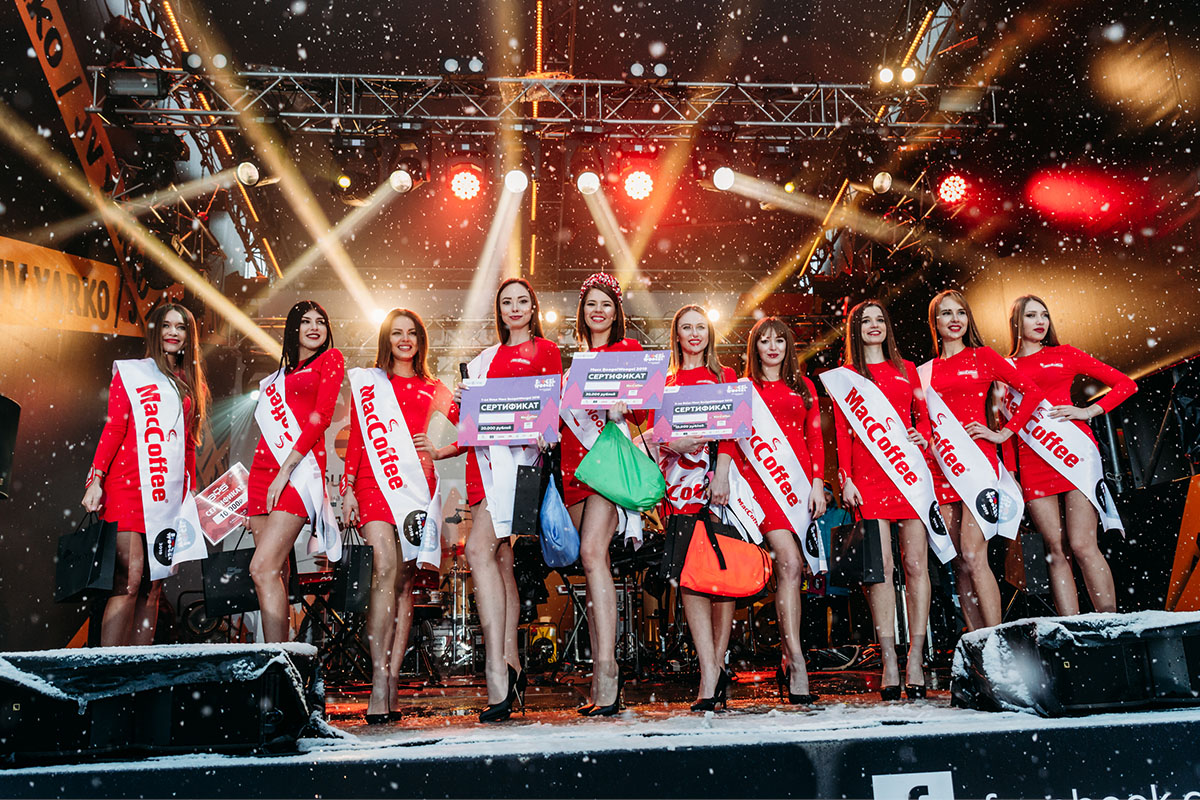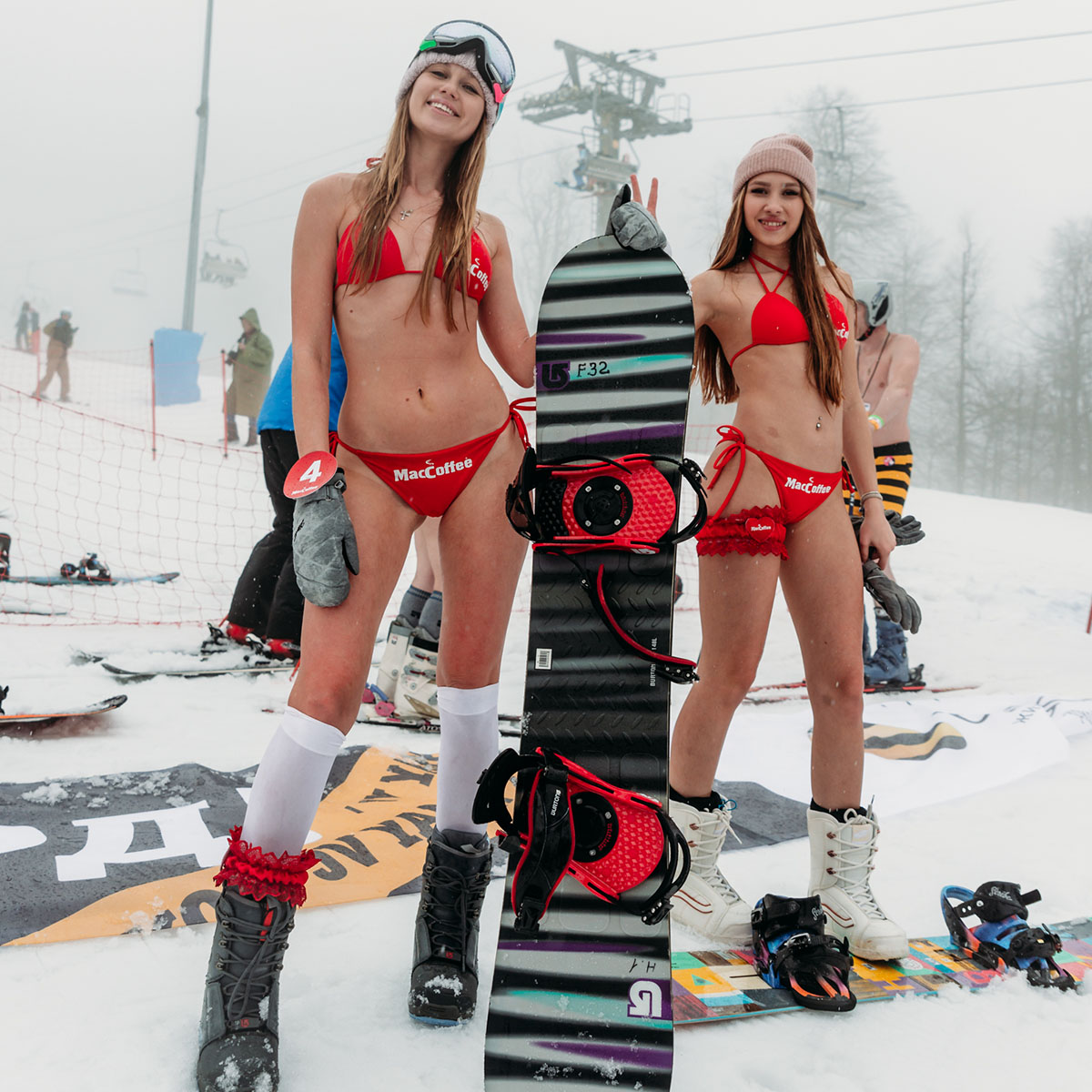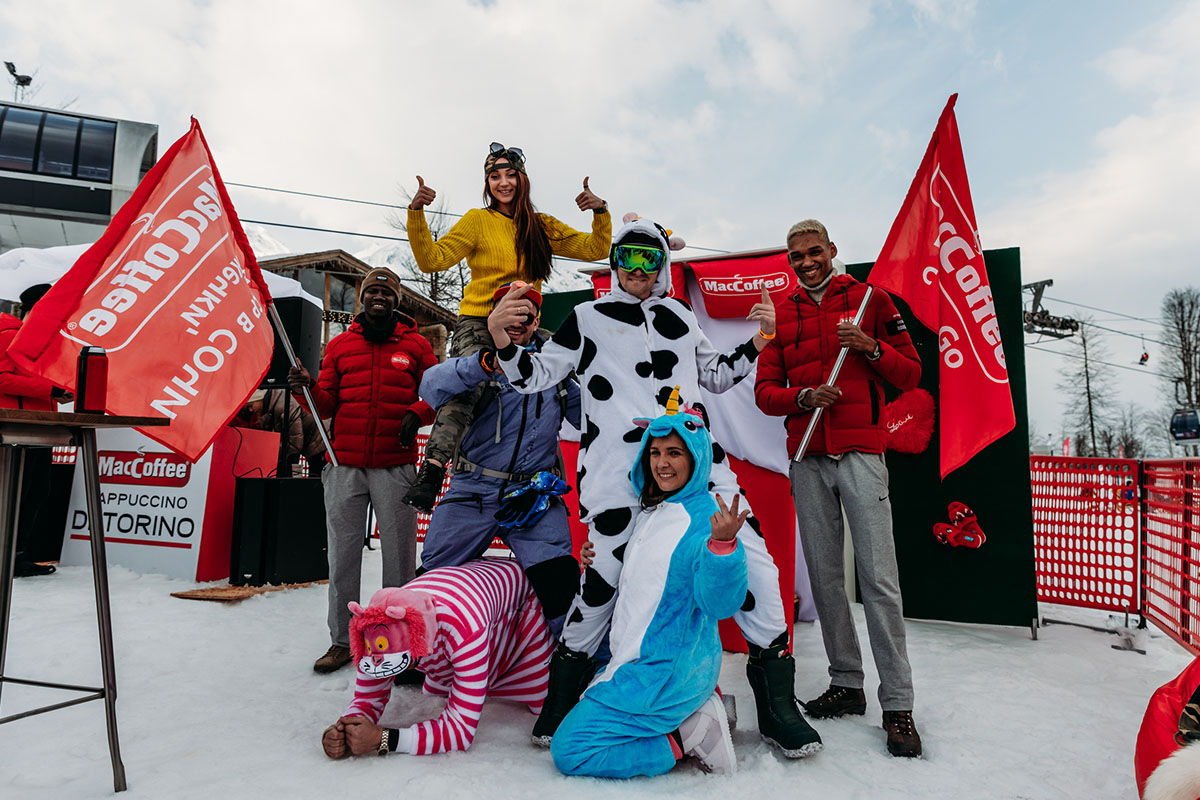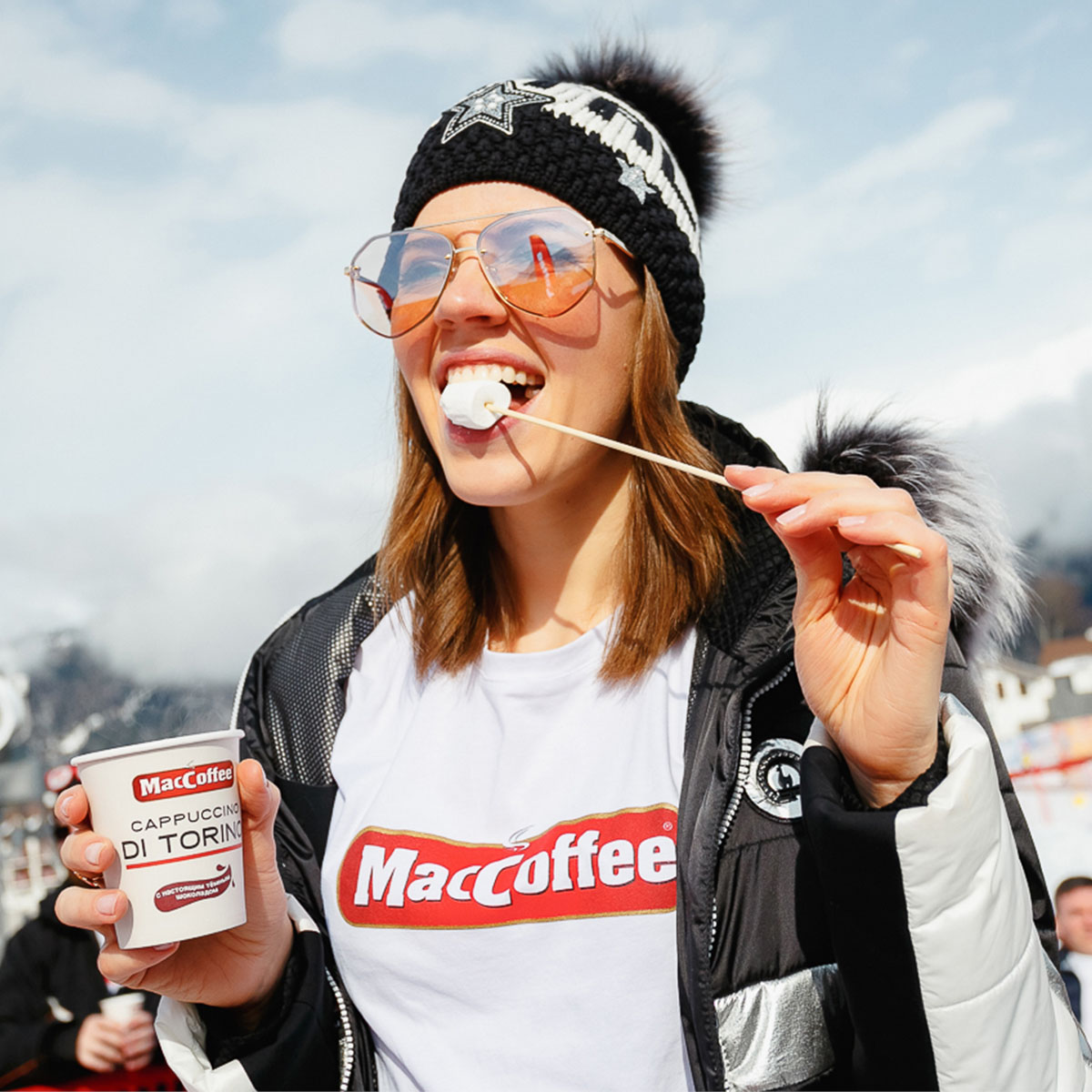 14.03.2019
MacCoffee Cappuccino di Torino at Boogel Woogel 2019
From March 14 to 17 the high-altitude Boogel Woogel festival was held at the legendary ski resort Rosa Khutor in Sochi by the hot support of MacCoffee.
The event was attended by thousands of people. Carnival and swimsuit ski slopes, Miss Boogle Wooglebeauty pageant, pool jumping, concerts, parties – all these happened in reality. Despite the harsh weather conditions, almost 900 skiers and snowboarders took part in a swimsuit lift.
 MacCoffee had its own brand zone with red puffs, VR glasses, loud music, cool prizes, grilled marshmallows, and of course, lots of hot MacCoffee Cappuccino di Torino – that was very popular and kept warm all the skiers and snowboarders. This year we decided to go even higher! Our cappuccino was provided to all the swimsuits lift participants just before the kick off.
In order to check how it was, visit Instagram @maccoffeeru where we posted several video series. Inaddition, we made funny videos with bloggers Elena Sazhina (helen_yes1), Anna Krivulya (alexandrovannya) and Julian Arkasha (yulian_tv). 
And again MacCoffee provided a festive atmosphere and warmed everyone with its Cappuccino di
Torino.