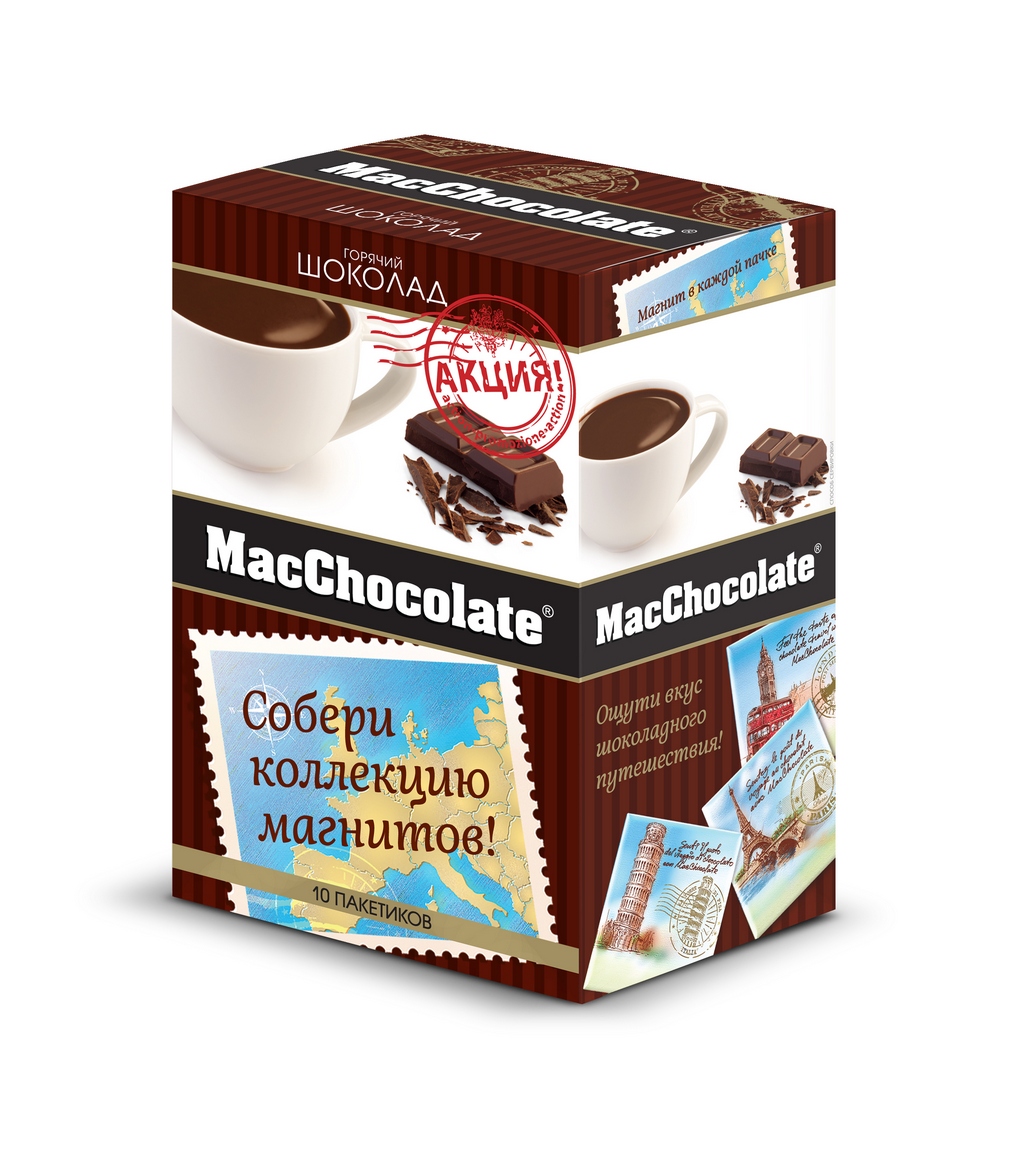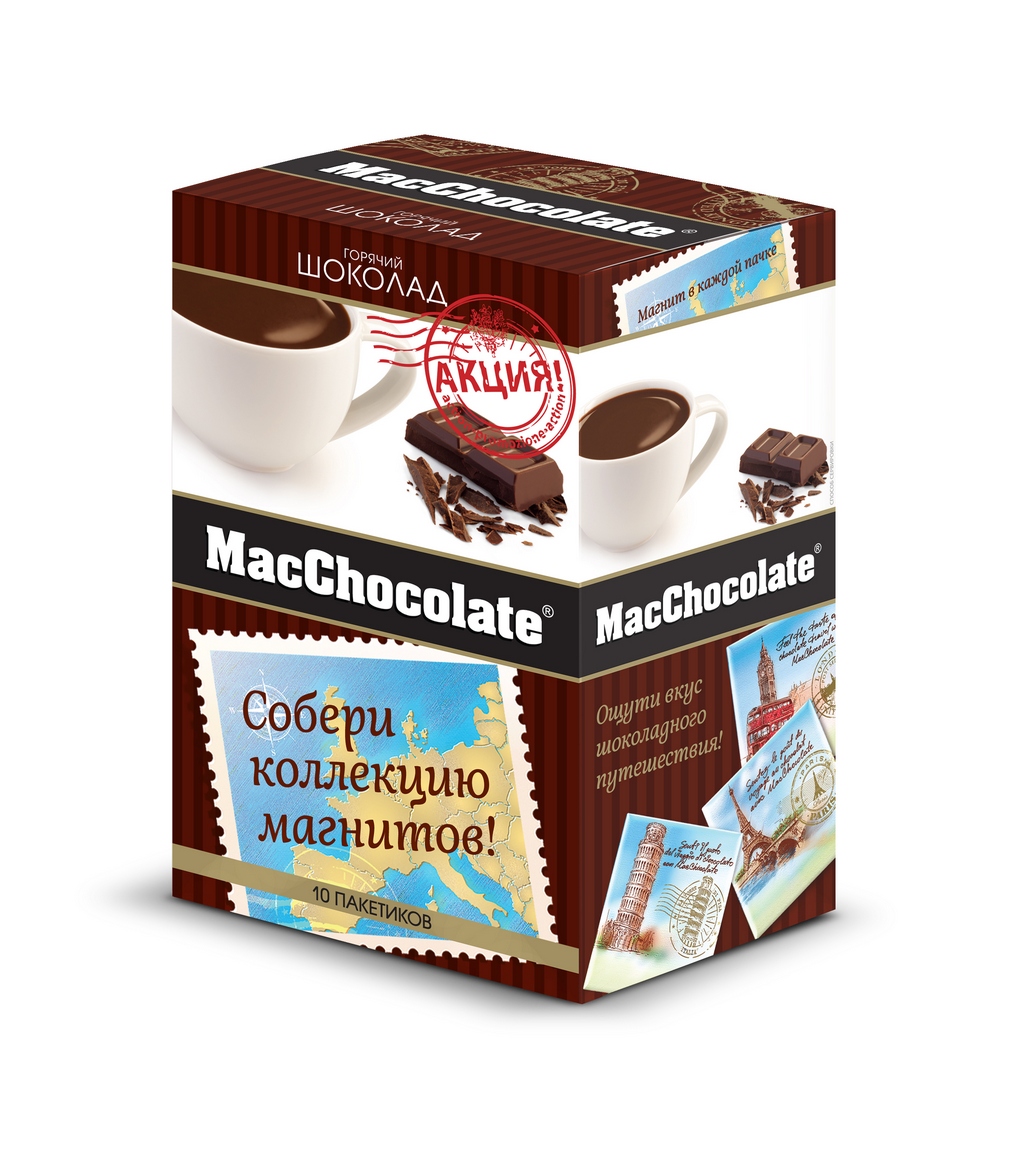 12.03.2015
MacChocolate's Spring Gift
MacChocolate Hot Chocolate celebrates the coming of spring through the promo action with the motto – 'Feel the Taste of Chocolate Travel! Each promo pack of MacChocolate Classic contains genuine magnet as an extra gift!
All connoisseurs of hot chocolate have an opportunity to make their collection of all three magnets depicting the most known and beloved symbols of European countries. Even the most experienced traveller will not stay untouched!
The magnets contain the motto 'Feel the Taste of Chocolate Travel with MacChocolate' in different languages. Maybe, you will feel the most romantic, happy and… delicious moments of your trips to different countries, enjoying the cup of hot MacChocolate, and feel your day with great pleasure!