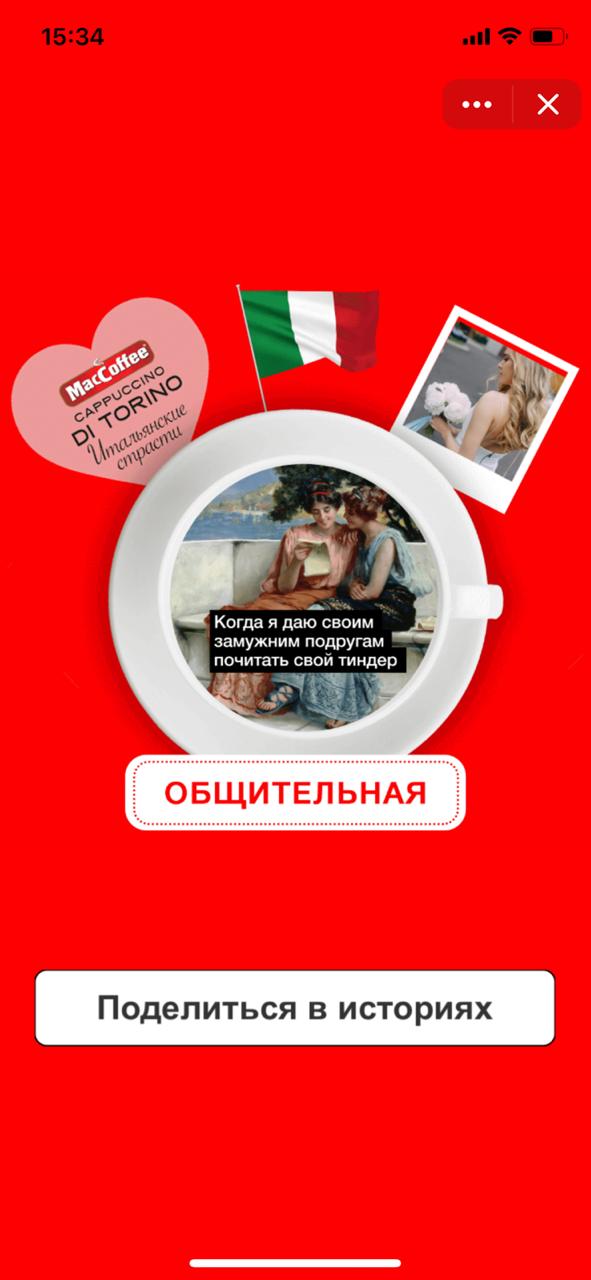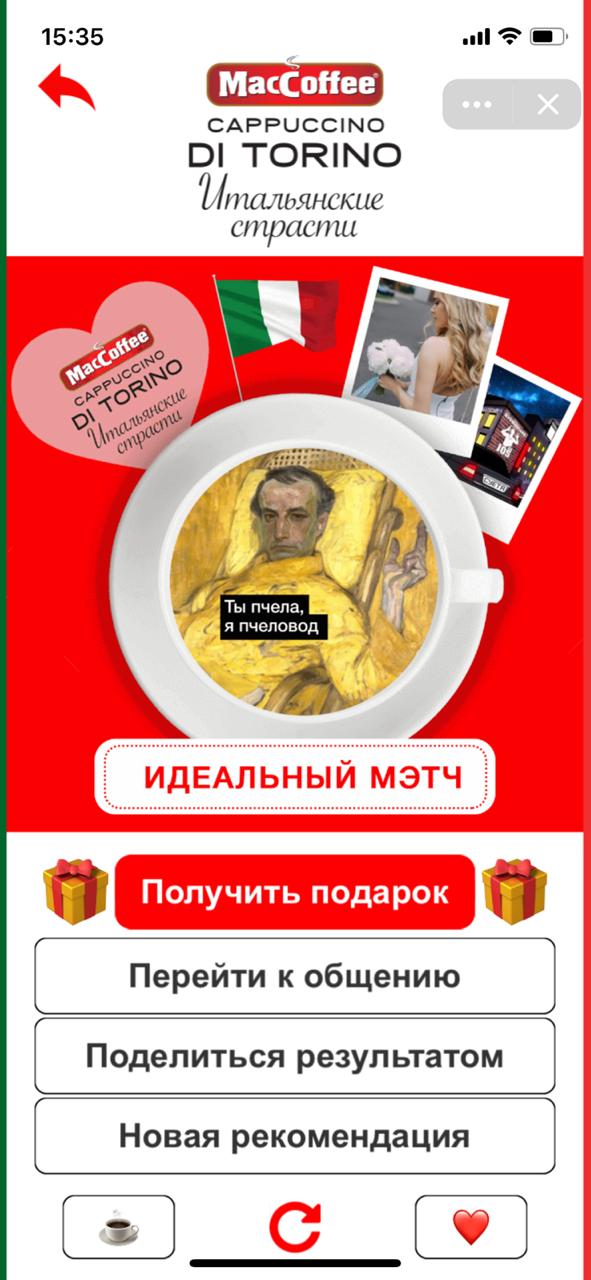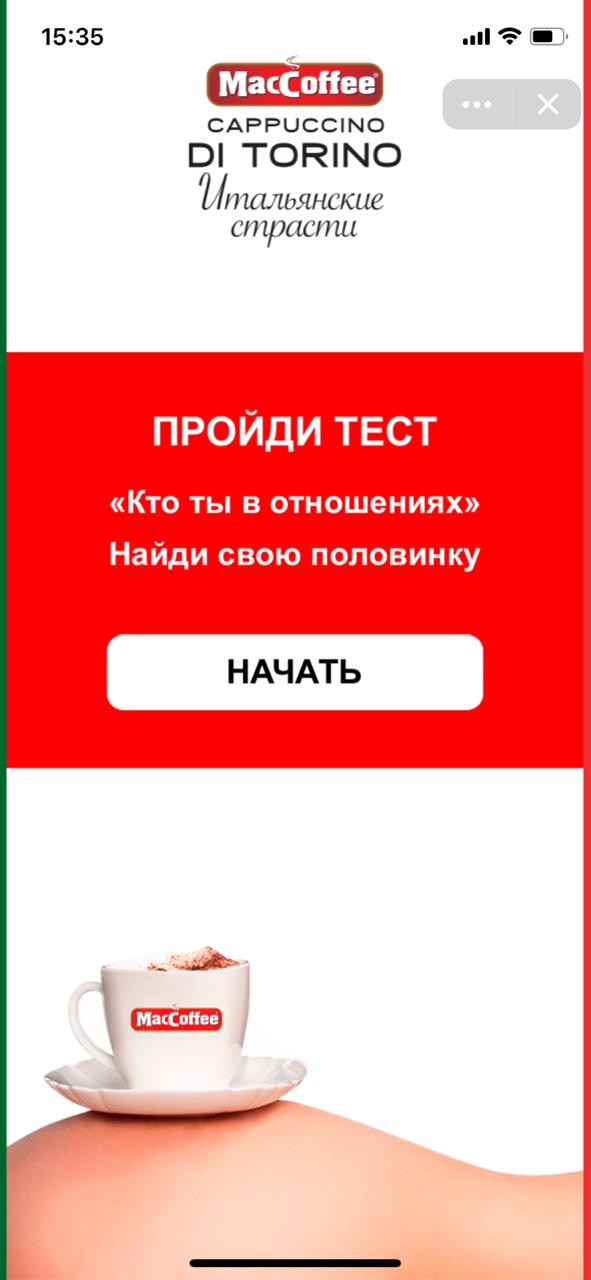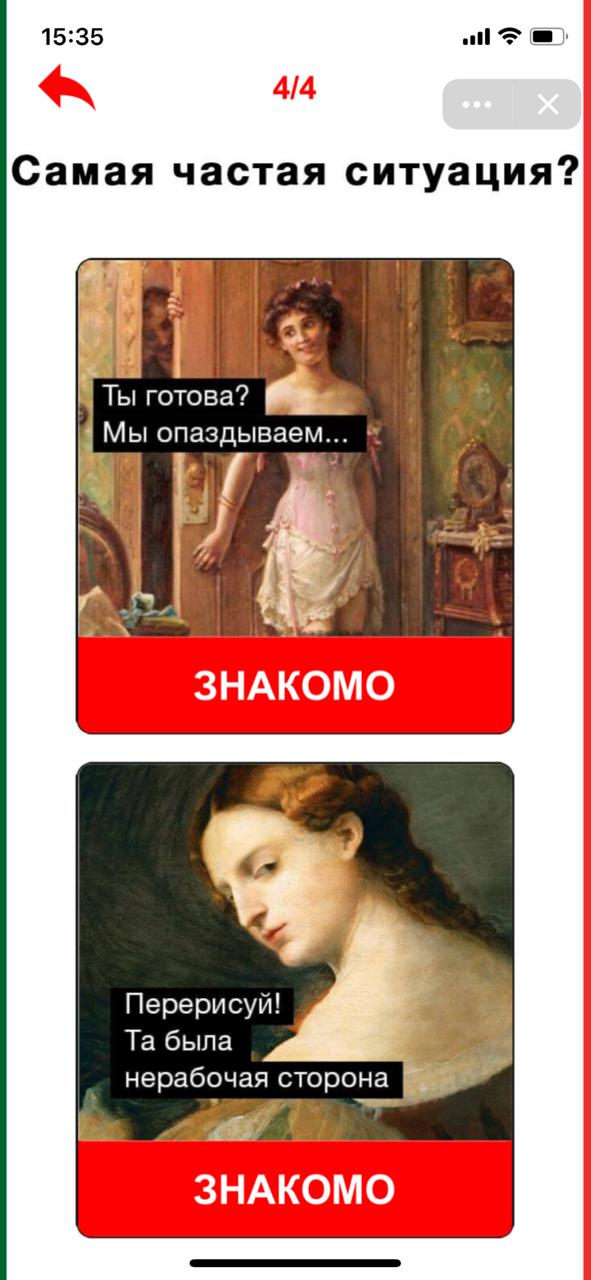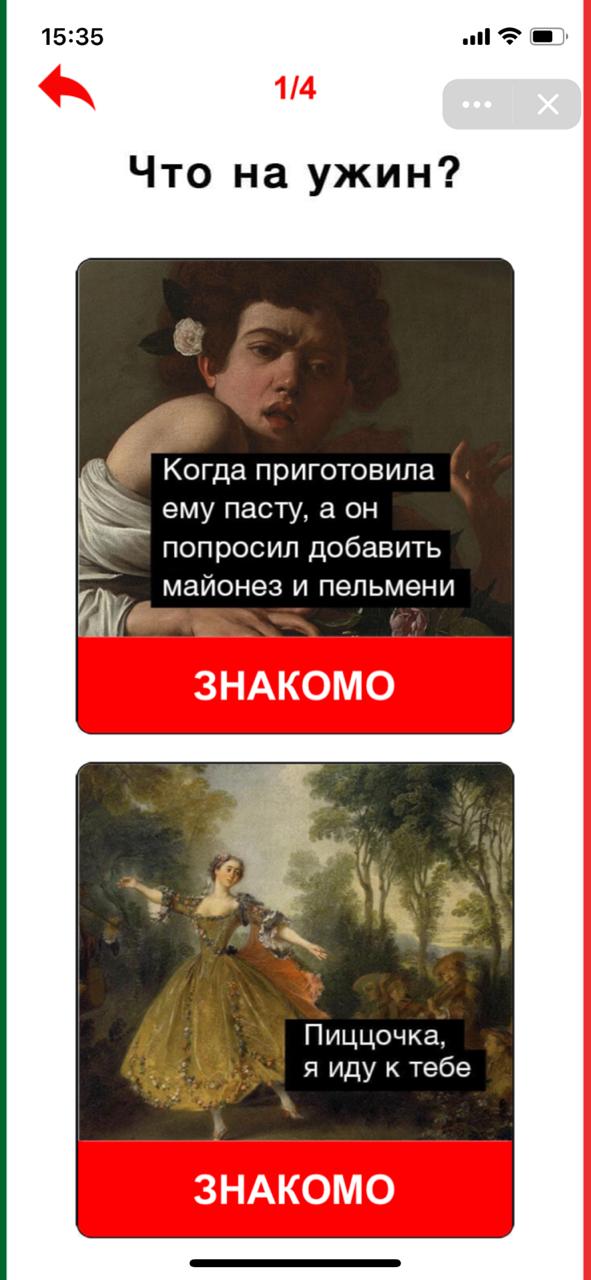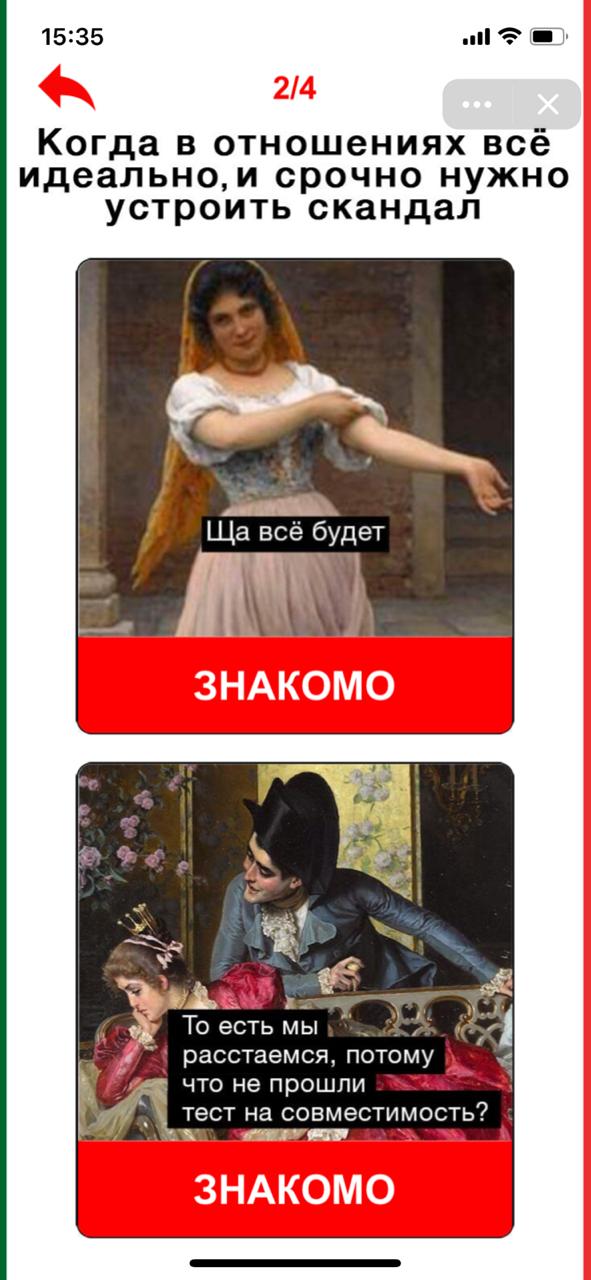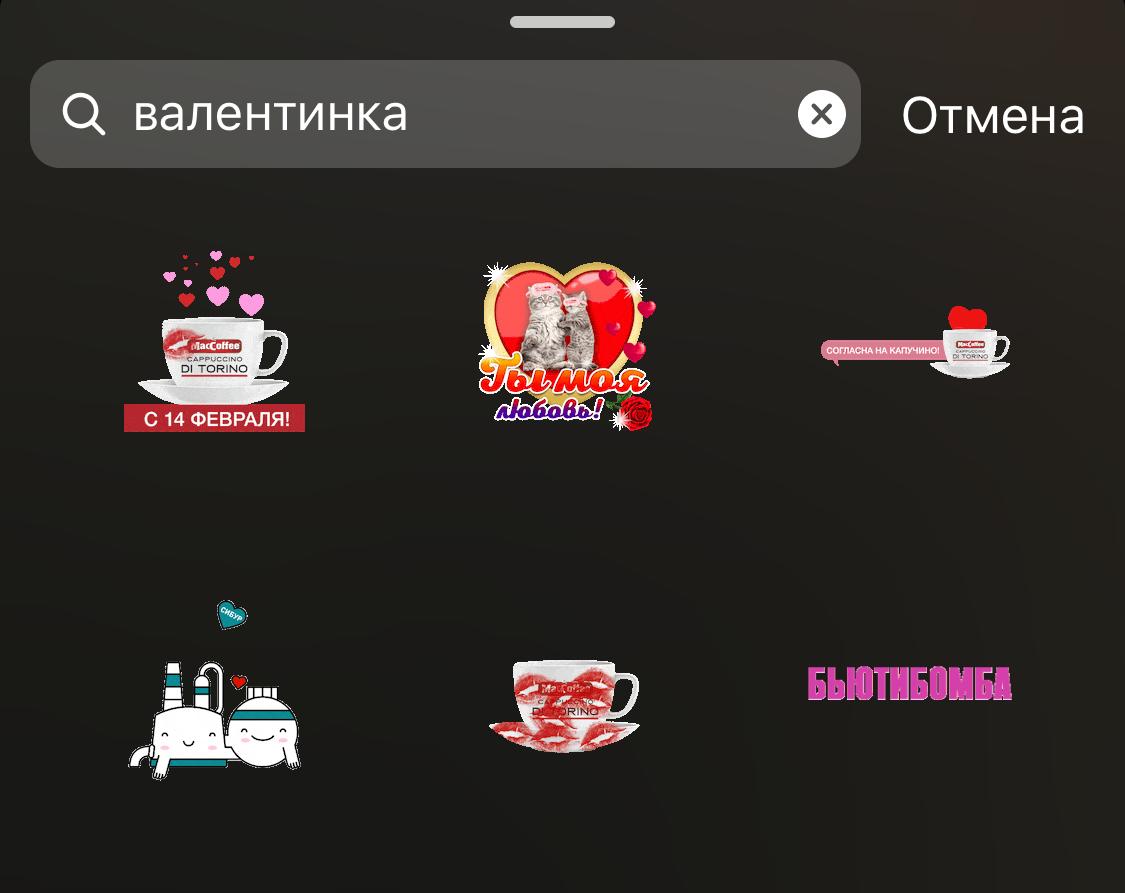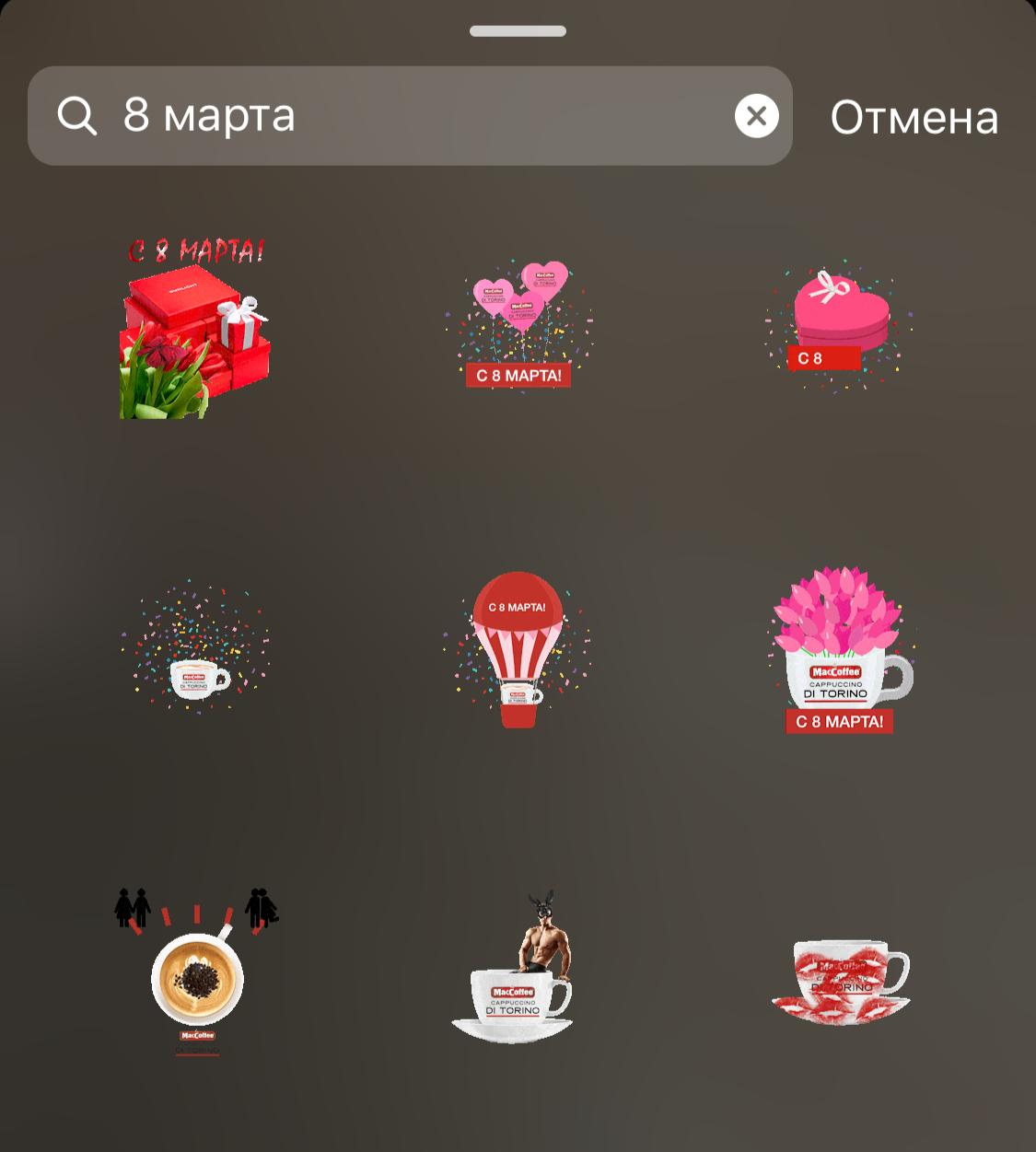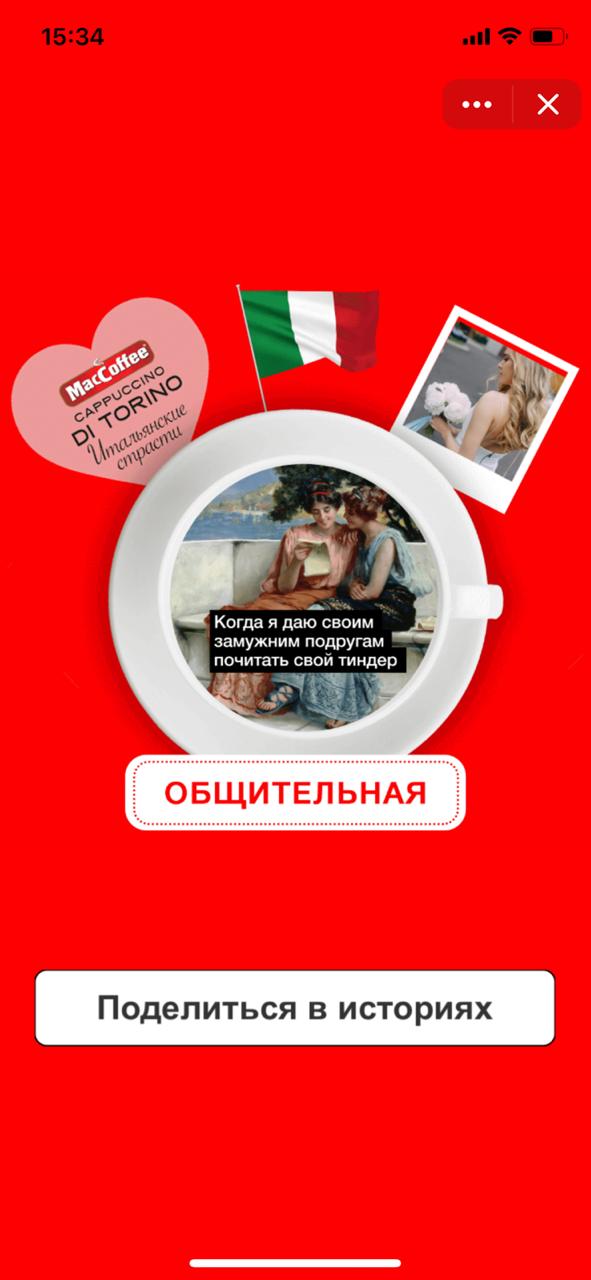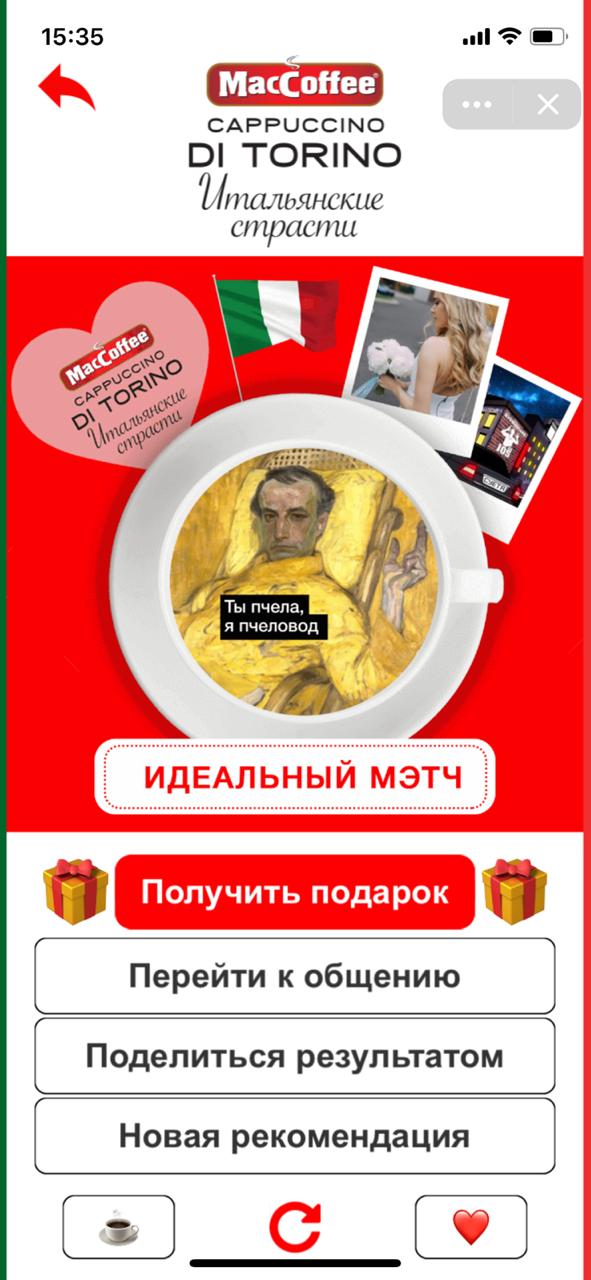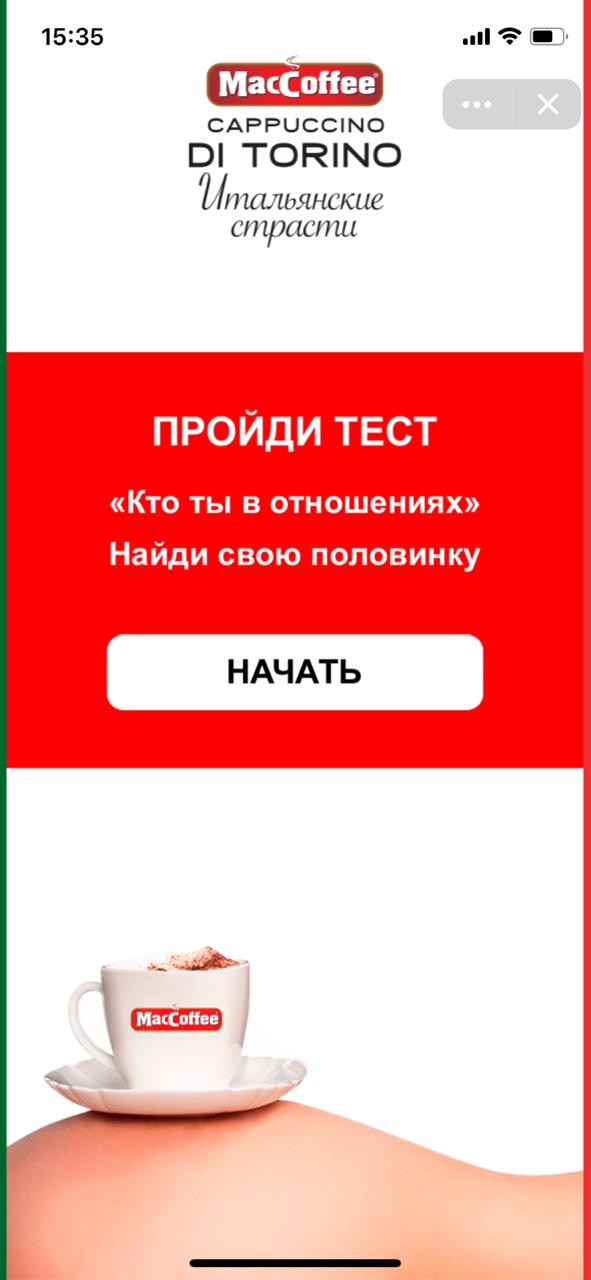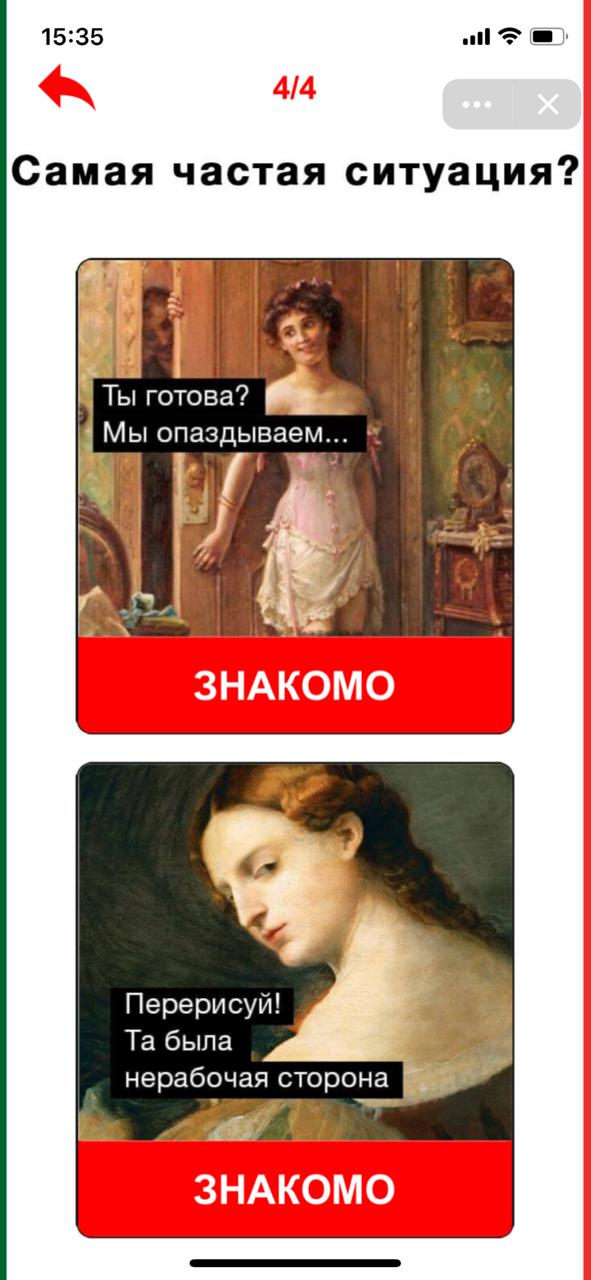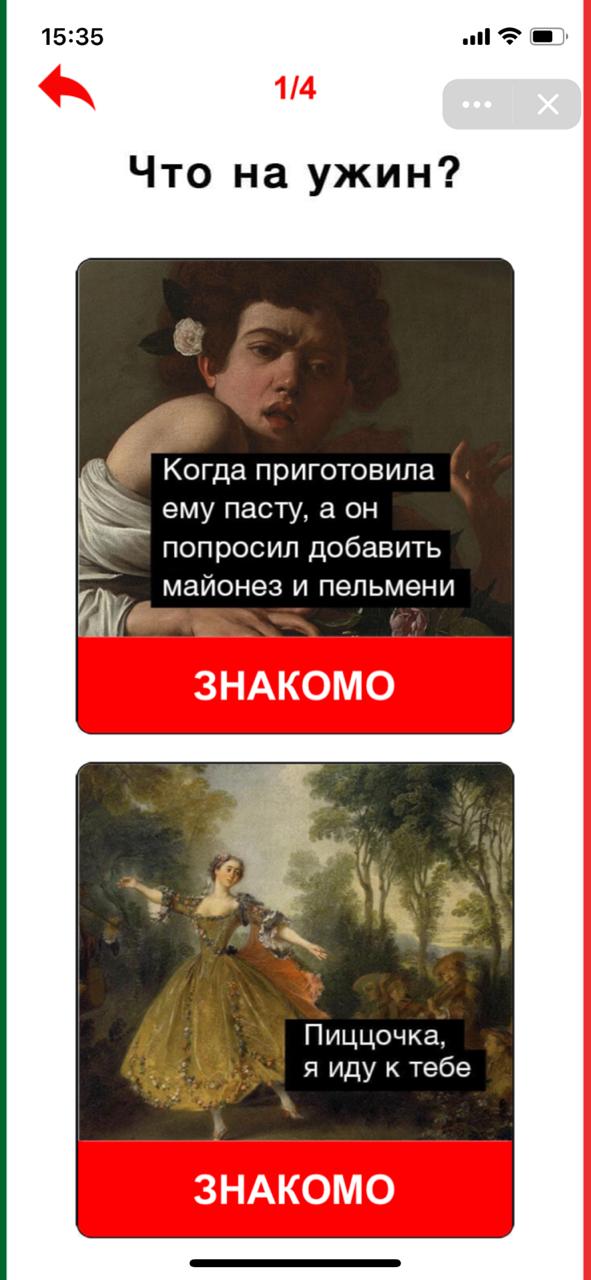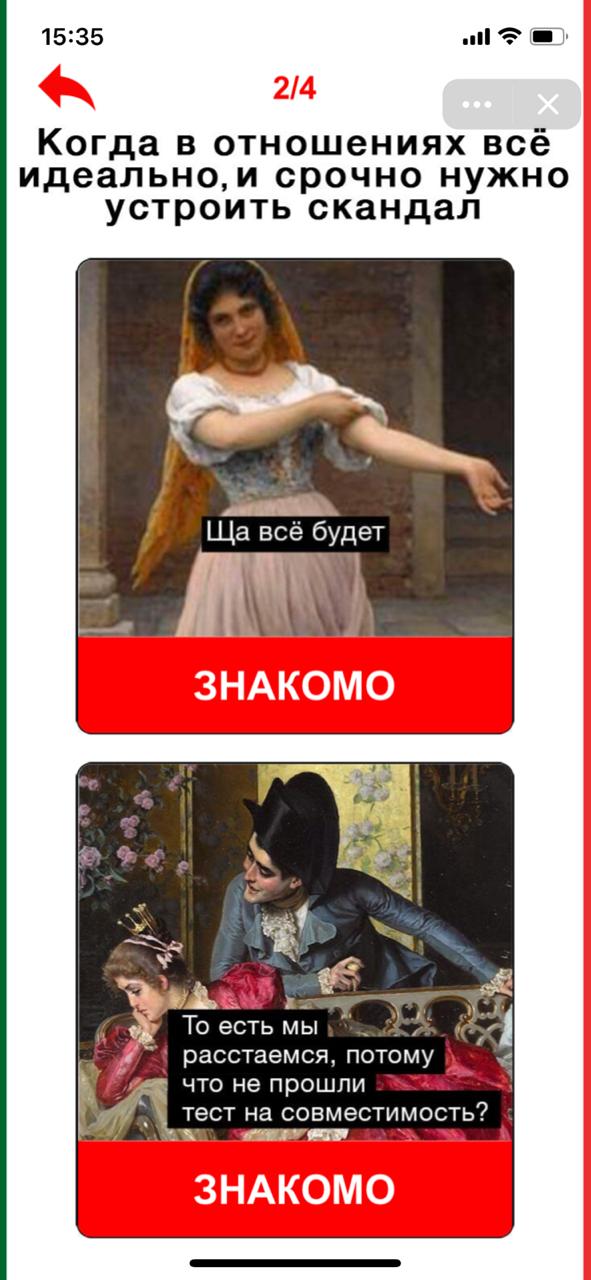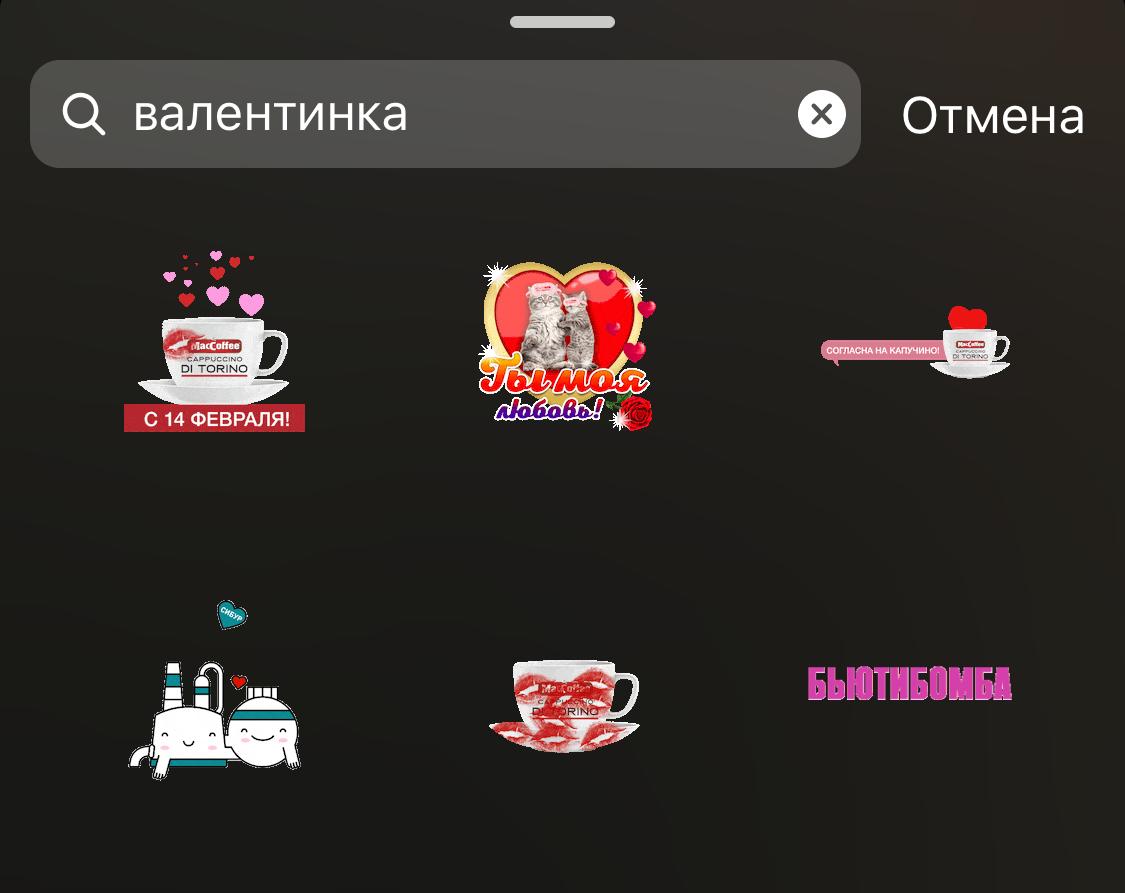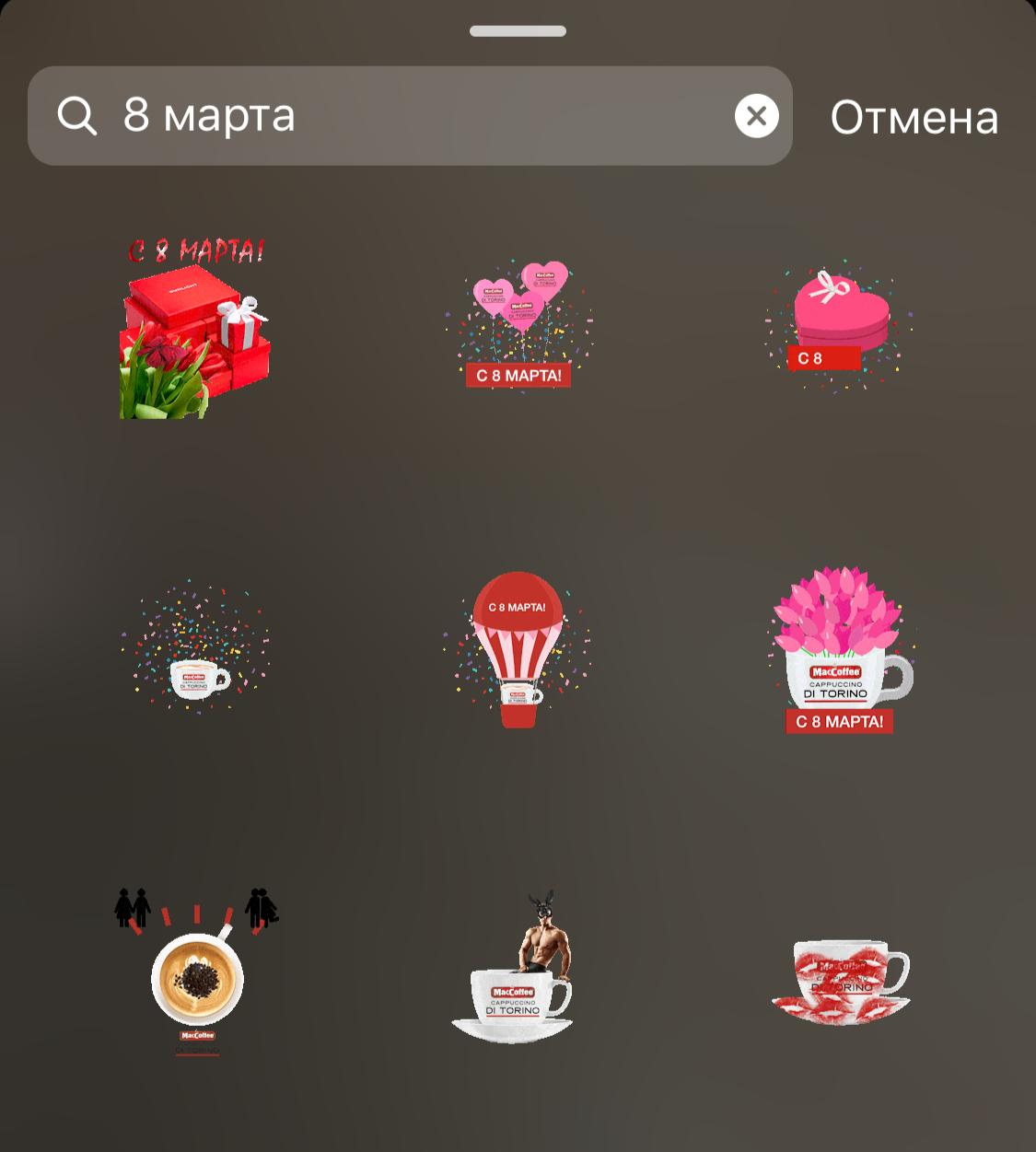 25.03.2020
«Italian Passion» – special project from MacCoffee
MacCoffee Cappuccino di Torino has launched a special campaign «Italian Passion» for the period of Russia's gender holidays from 10 February to 10 March. The campaign features an application in the VKontakte social network that can be accessed through the link: https://vk.com/app7306216. The application provides users to test the match rate with their partners or find a love match. The results are determined based on a fun quiz that would present each user a personal "meme character", which he/she may share on his social media profile. For those who participate in the couple's love meter quiz,  they will be given a "couple result" that characterizes both users. They are then required to be shared on their respective social media profiles to qualify in the campaign's competition. Winners stand to win music subscription vouchers, cinema tickets, dinner for two, or adult shop vouchers.
We are also excited to announce that MacCoffee has launched its branded animated Gif stickers for VKontakte, Instagram and Telegram. Stickers can be found with the #maccoffee tag on VKontakte and Instagram. On Telegram, please use the following links: https://t.me/addstickers/MacCoffee8, https://t.me/addstickers/MacCoffeeCappuccinoDiTorino. We are pleased to share that our MacCoffee stickers under the tags #Valentine and #March8 (in Russian language) were on the list for top-used tags on Instagram.
We are heartened to know that we are able to help many people to find their other half through our campaign. Love each other and don't forget to invite your friends for a cup of MacCoffee Cappuccino di Torino!