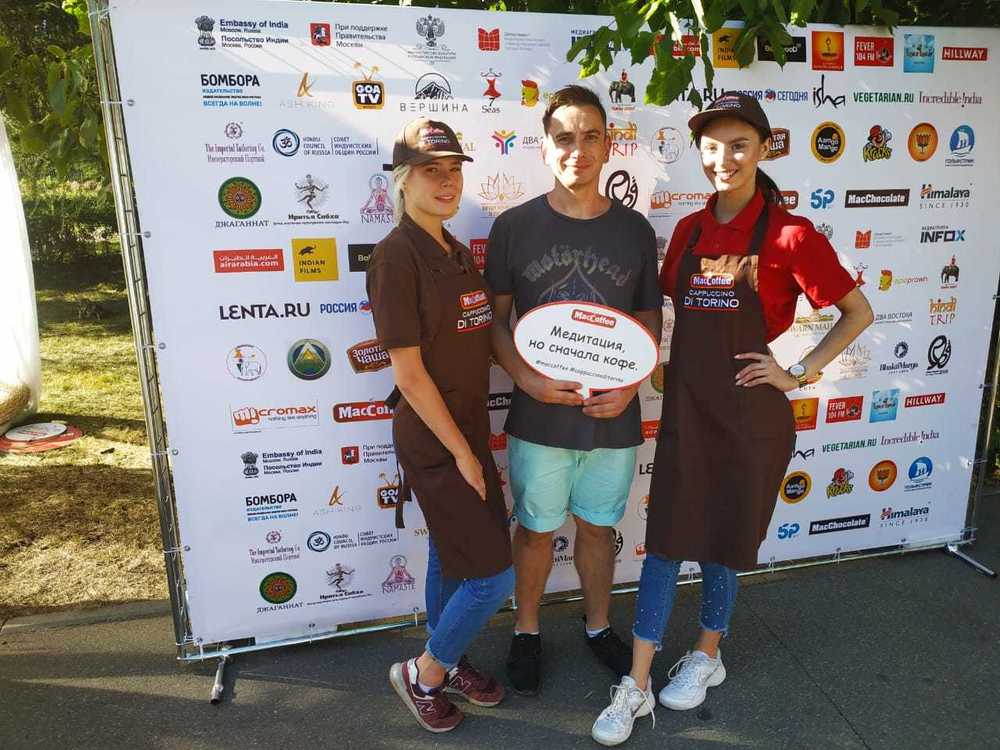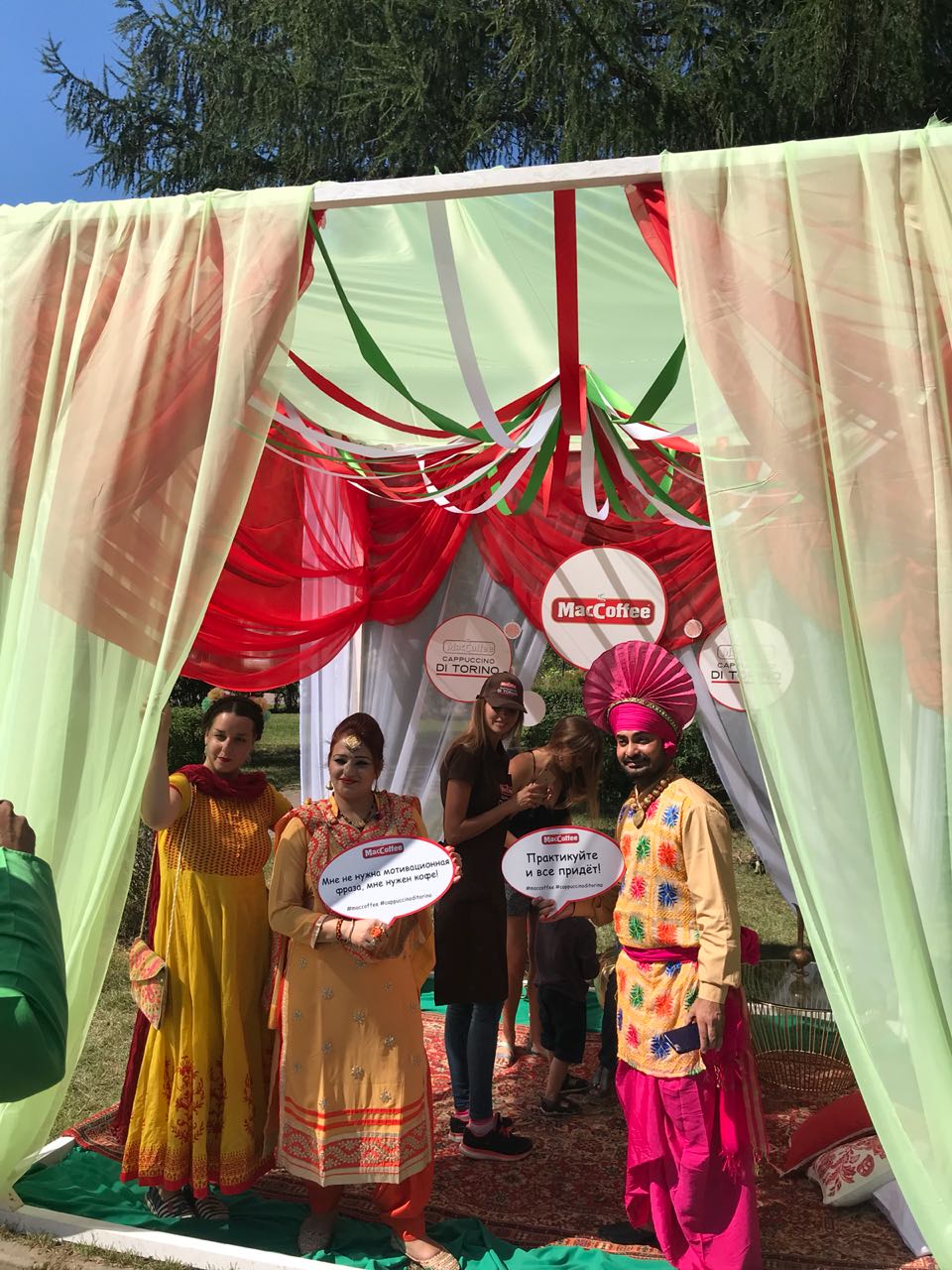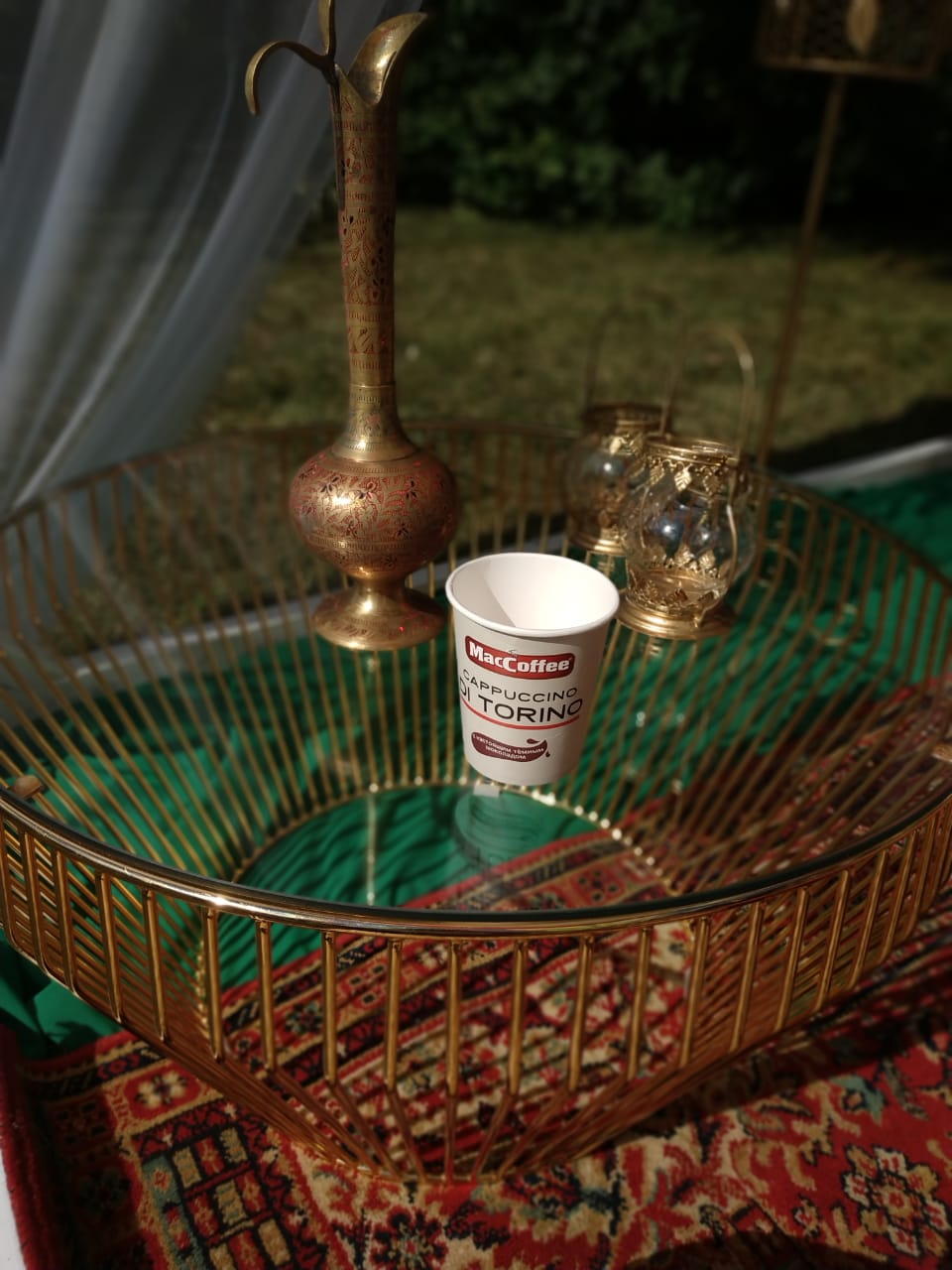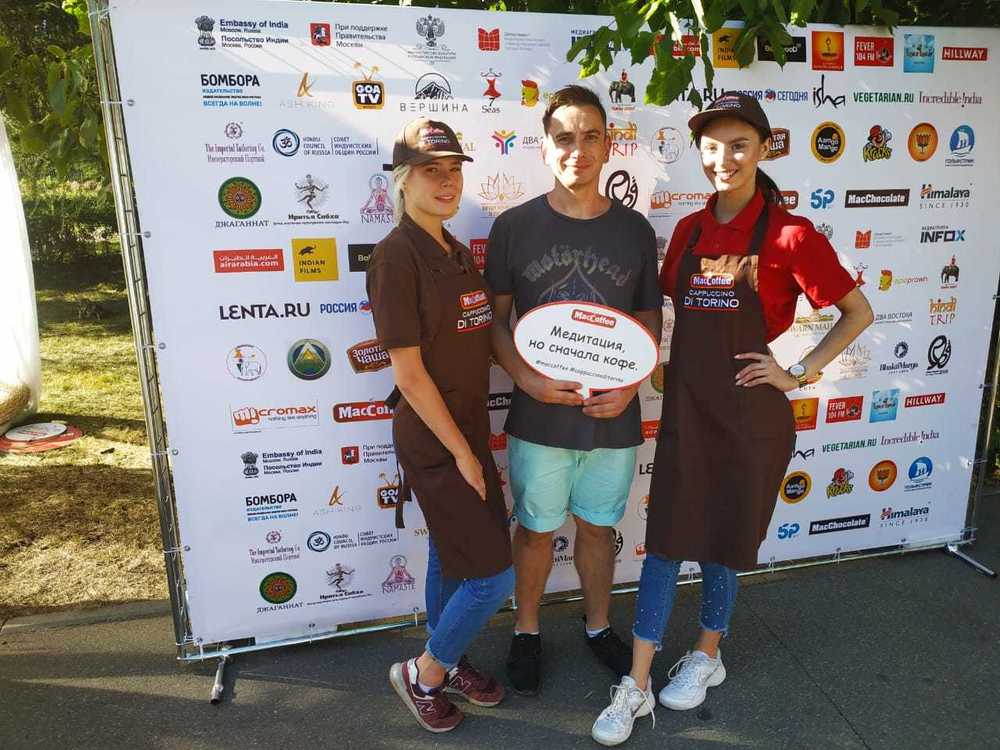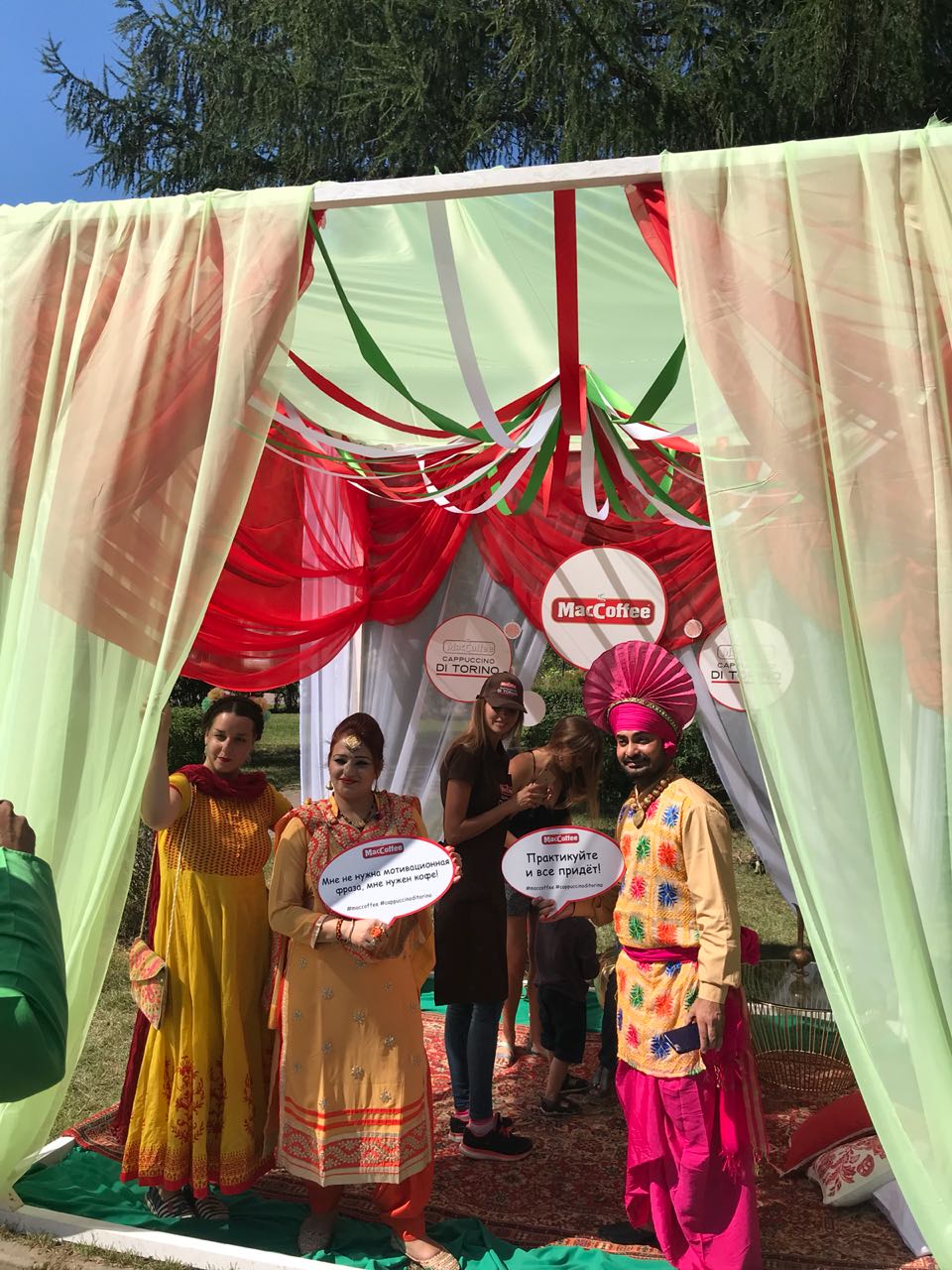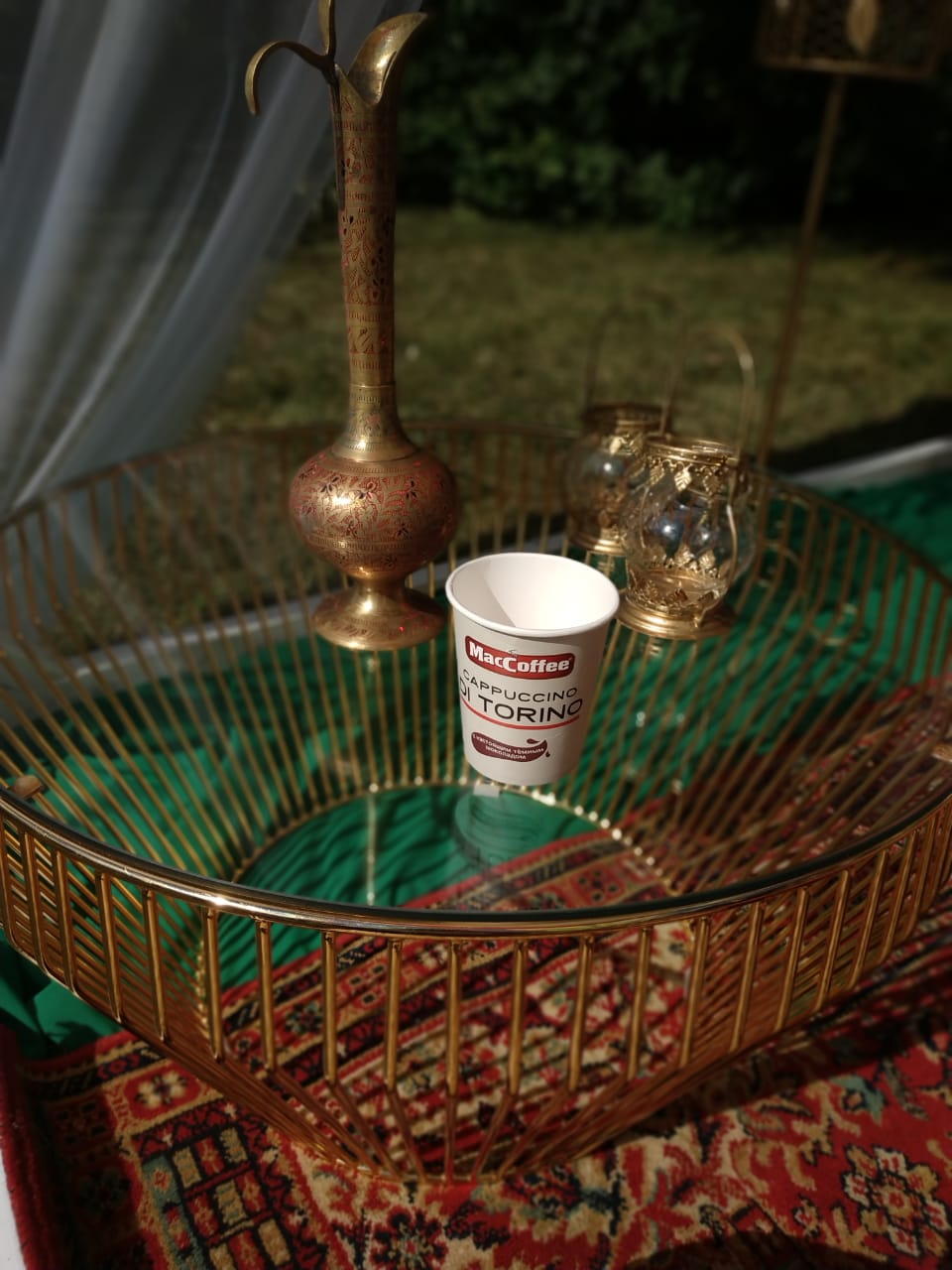 10.08.2018
India meets Italy in Moscow
MacCoffee took part in a big colorful festival of Indian culture in Moscow.
MacCoffee brand could not pass by this mindblowing event and became a solid
part of the cultural fest. The new brand of Italian authentic MacCoffee
Cappuccino di Torino served with ice could help to feel the coolness after the heat
of Indian passionate dances. The unique MacCoffee lounge with live monkey was
very popular among visitors of the event.
Moscow Sokolniki park became a three day Indian bazaar with Asian decoration,
textile, national costumes, souvenirs, natural cosmetics and bright festivities.
Cultural program most anticipated part was crowned with the performance of the
prominent Bollywood singer Ash King that shared the dance floor with 200
Indian dancers.
Every year the event grows to the bigger scale. This year almost the entire park
was flooded with Indian Festival visitors (about 1 million people). We are looking
forward to the next year Indian Day celebration.