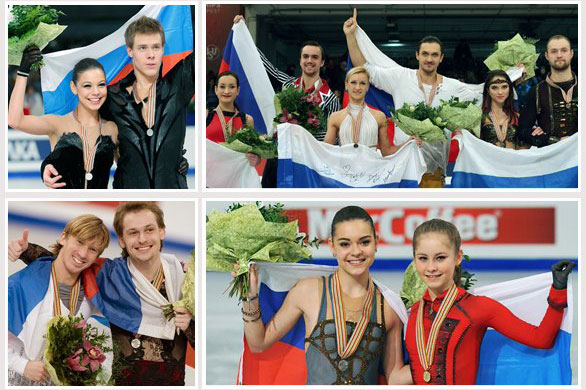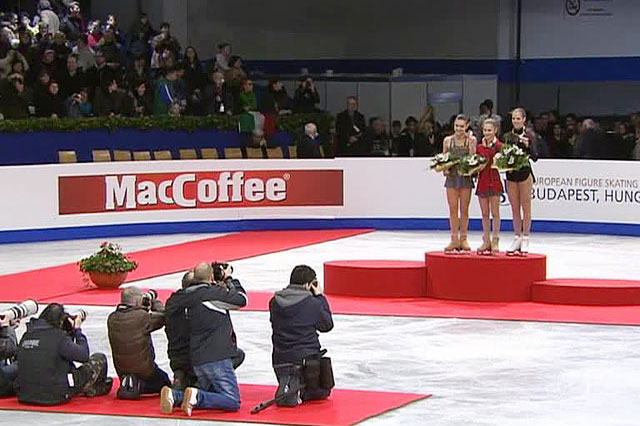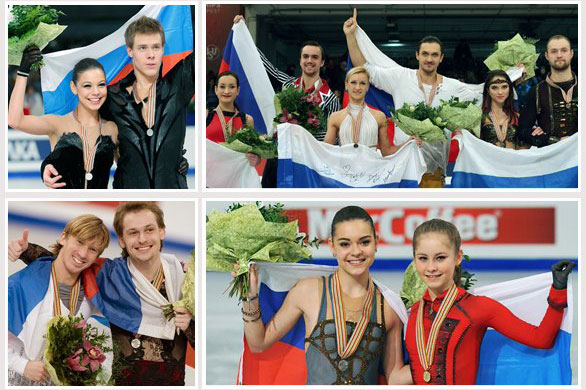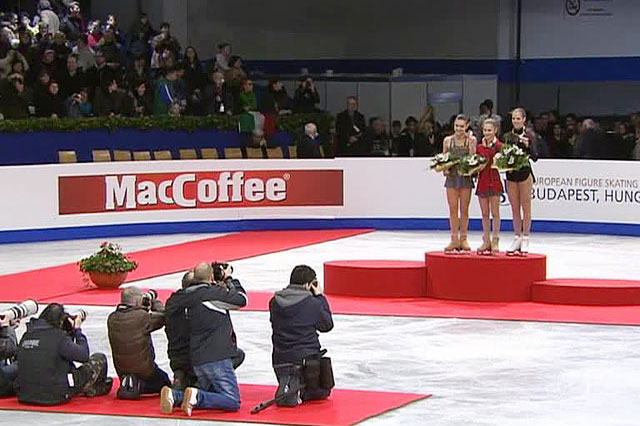 21.01.2014
Hot results: Budapest 2014
Budapest European Figure Skating Championship 2014 came to its conclusion. The results of the Russian team are more than satisfying. 15 year old Russian figures skater Julia Lipnizkaya won the gold medal in women singles category: she improved her own seasonal best by 11,49 and received 209.72 points from the judges. Second year in a row silver medal went to Adelina Sotnikova (202.36). Ice dancing pairs Elena Ilynykh and Nikita Kazalapov took the second place (170.51) loosing to Italian couple only by 1,2 points. Also in men singles category the owner of the silver medal was Sergey Voronov(252.55), and bronze went to Konstantin Menshov (237.24).
The last day our skaters took all medals in pairs category. Tatiana Volosozhar and Maxim Trankov became three-time European champions and also received the best ever scores in pairs skating history.
MacCoffee will be a hot support for all fans and participants. The main challenge is still ahead: Olympics in Sochi.