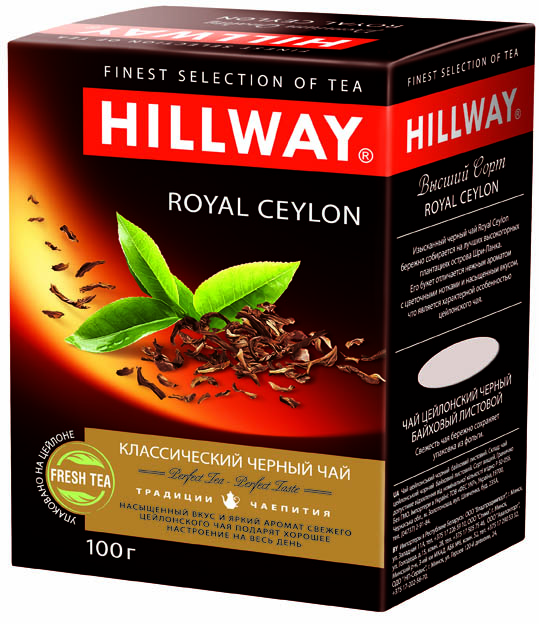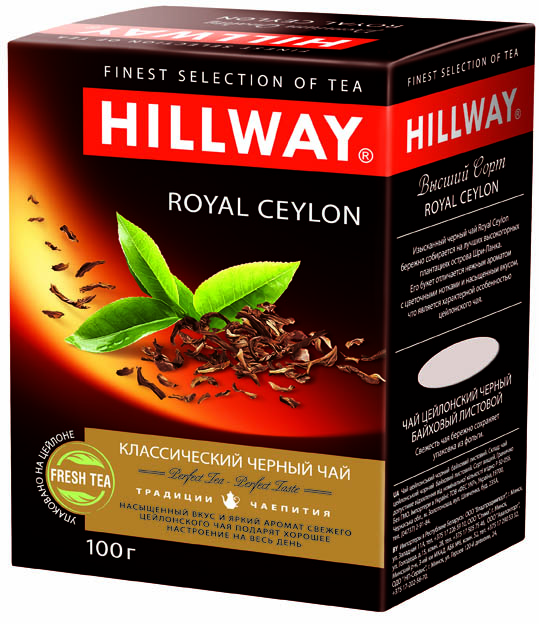 15.07.2013
Hillway – the sun of Ceylon in you teacup.
This July appears to be just the time for Food Empire's new discoveries and achievements. The company is proud to offer the greatest products for true connoisseurs of tea and coffee. This month we are launching a totally new tea brand Hillway. Its peculiarity is that this tea is produced in Ceylon only. Ceylon tea leaf is known for its guaranteed top quality, brilliantly rich flavor and amazing freshness when taken in. It is significant that all blends of Hillway tea are developed by true experts. These are Sri Lanka hi-class tea testers acknowledged throughout the world by their unique skills derived from centuries-long tradition.
It should be said that Hillway product range includes the most popular tastes among the Russians. They are: Royal Ceylon – pure black tea, Fine Earl Grey – black tea with bergamot flavour, so well-known to many, as well as the Classic Green and Oriental Jasmine green tea. Along with the variety of sorts, customers have package options. Loose leaf tea will be available, as well as teabags that can appear more useful in the office.
As usual, launching the new product is accompanied by special gifts and additional bonuses for the tea fans. To promote new brand, the company offers three suitable promo packages: Royal Ceylon tea and Classic Green tea – 25 teabags plus 5 teabags free; Royal Ceylon tea – 100 teabags plus 10 teabags free.
Hillway tea is a real work of tea art. It is devoted to the true connoisseurs of quality, longing for the fresh taste and rich aroma of tea, to bring them some totally new impression.