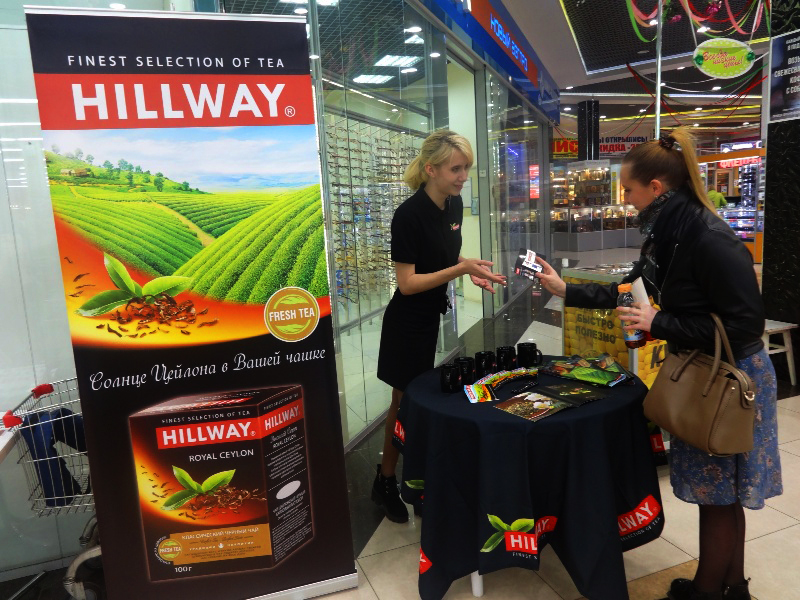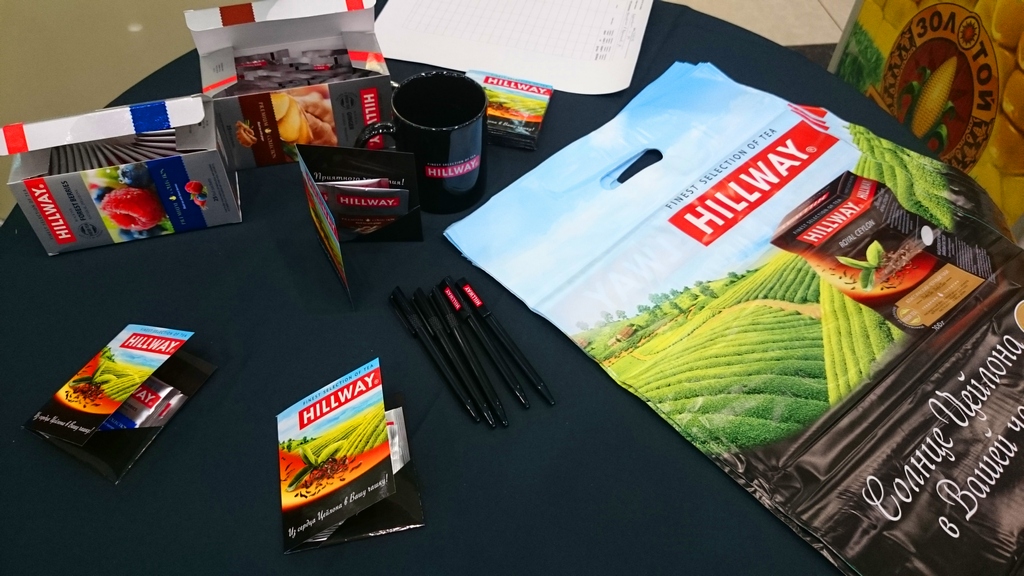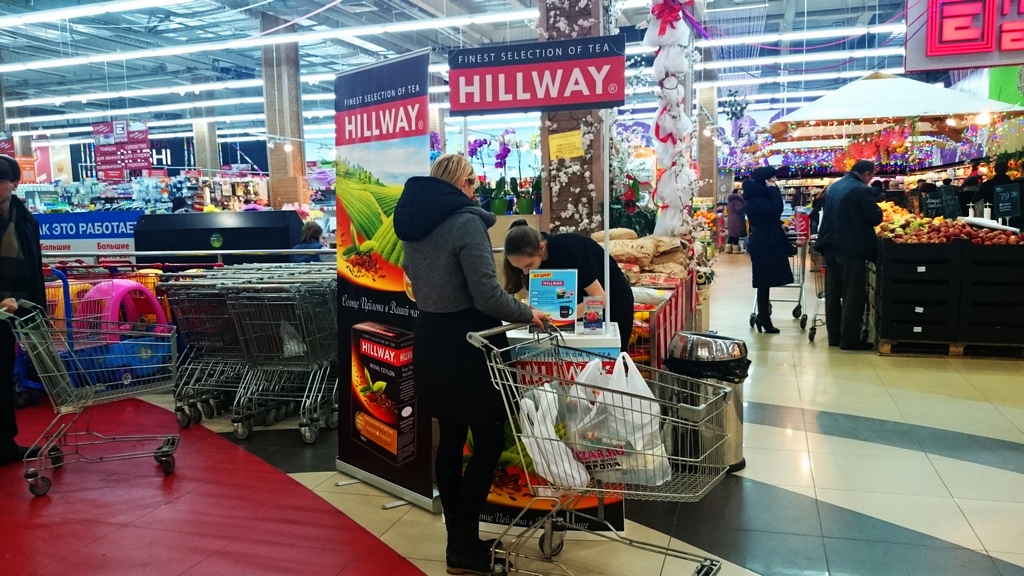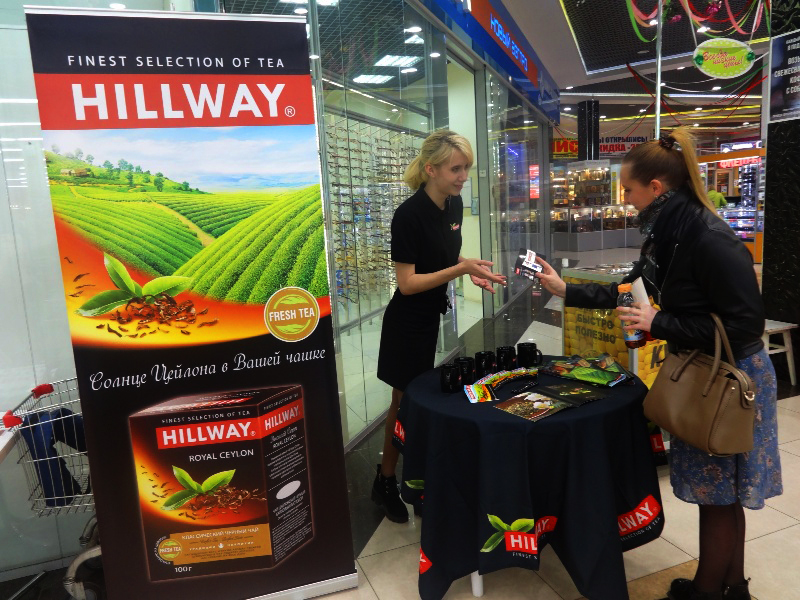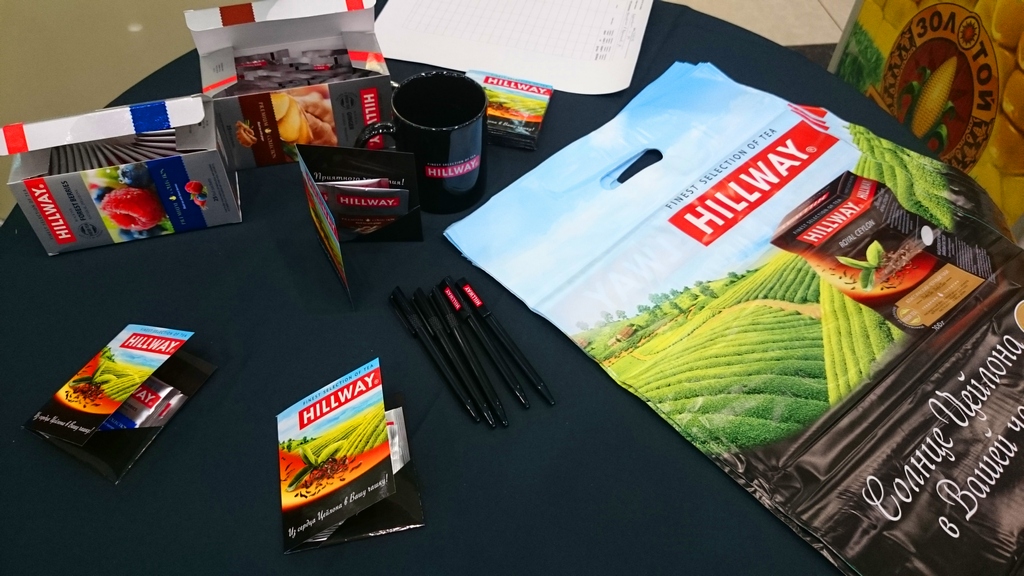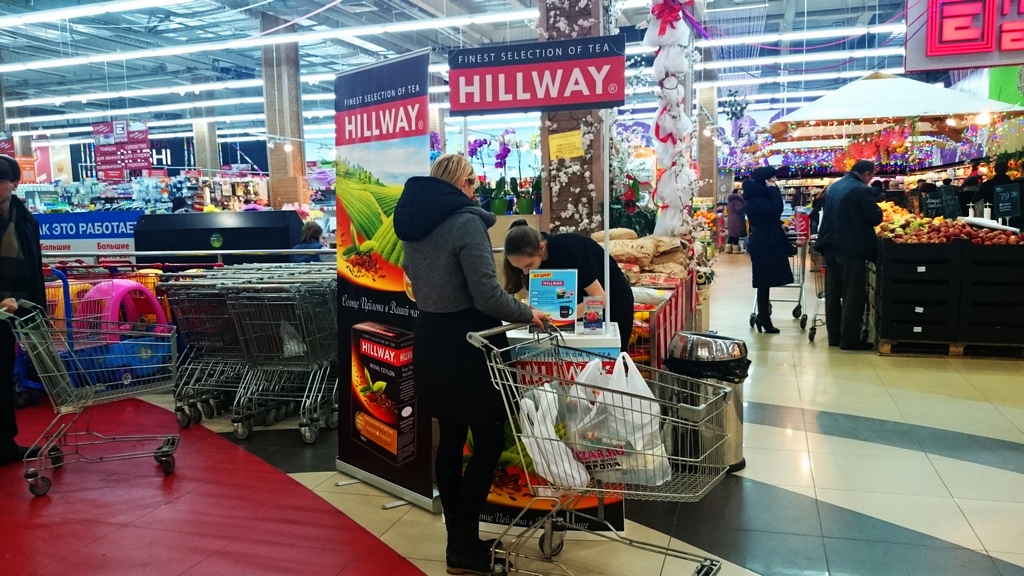 25.03.2016
Hillway awards tea connoisseurs
Hillway has launched a large-scale promo campaign for several Russian towns.
From March 24th to April 30th, customers of Evropa supermarkets in Kursk, Bryansk, Orel, Voronezh, Ryazan, Belgorod, Stary Oskol, Tambov, Lipetsk, Gubkin, Zheleznogorsk and Kurchatov are invited to get qualified advice of tea experts and choose just the sort of Hillway tea – either leaf or teabags. Promo souvenirs are also provided – depending on the purchase price, those will be either plastic bag, or leaflet with samples of ginger tea and forest berries tea, or Hillway branded pen, or tea mug.
Fans of Hillway, as well as other connoisseurs of good tea, can get those souvenirs till April 30th. The promo campaign works from Thursday till Saturday. Our friendly promoters are waiting for customers near tea & coffee shelves.