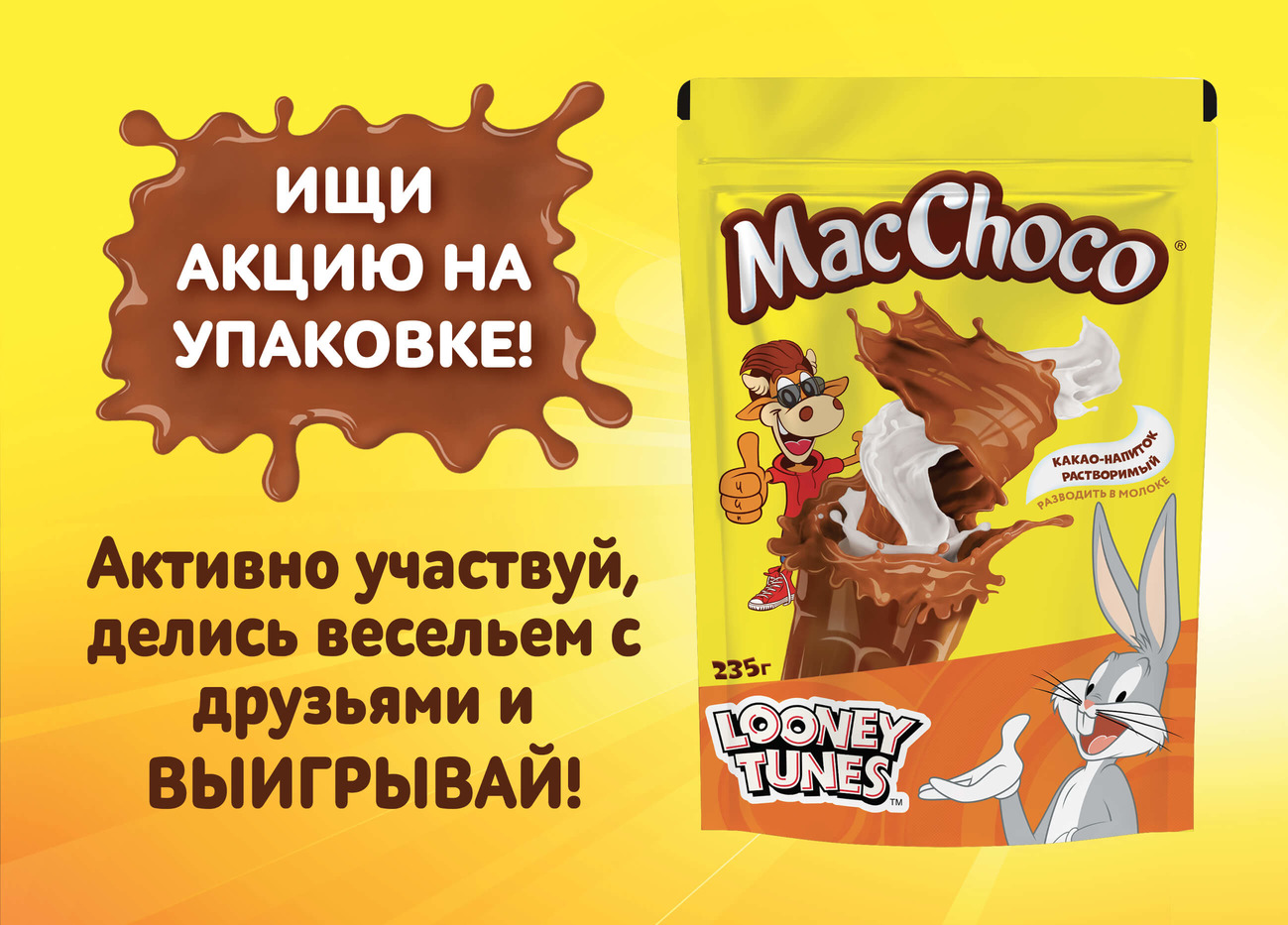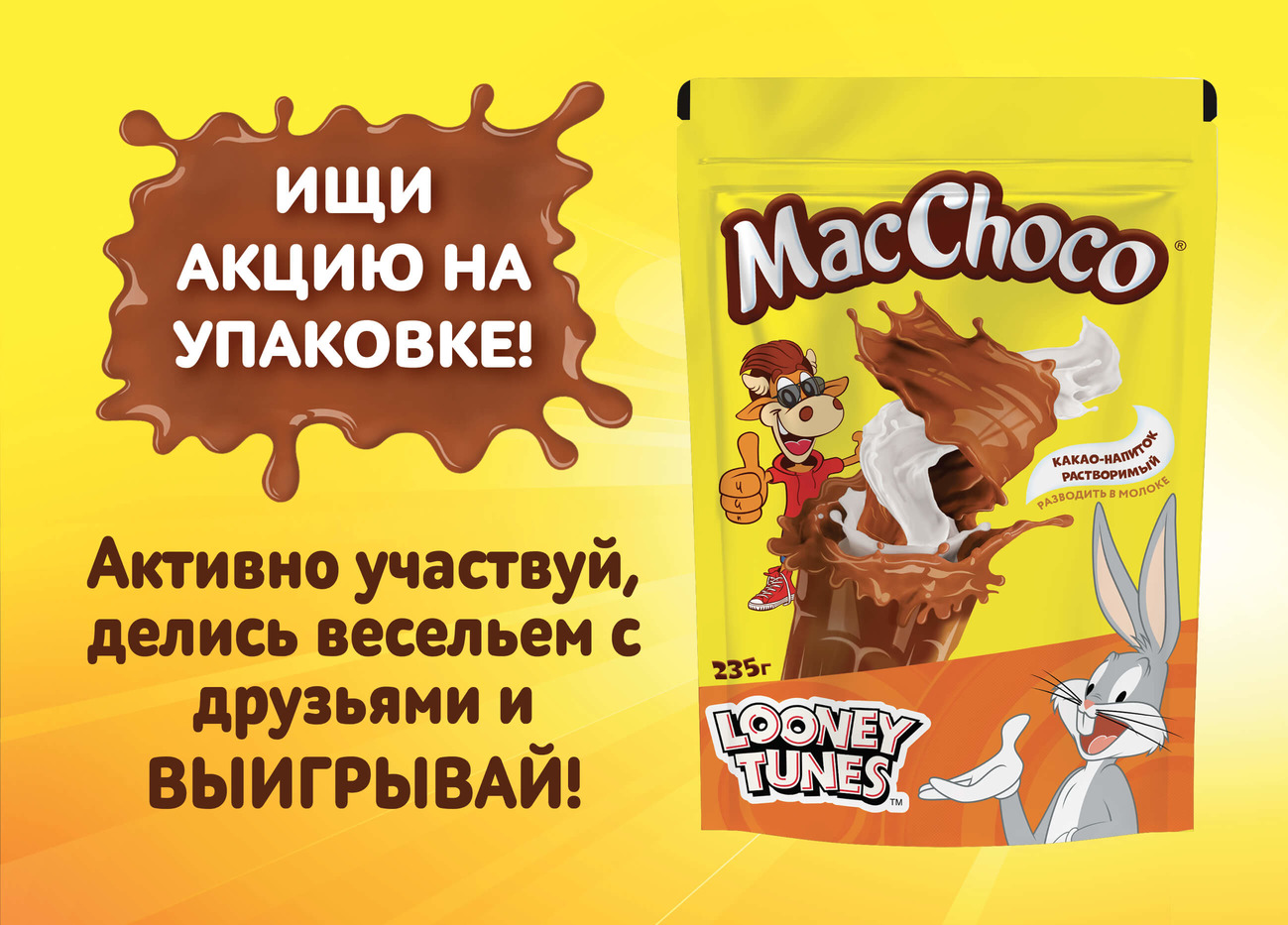 26.08.2020
Have fun with MacChoco!
Hello, dear Friends!
 
We are happy to announce the release of our favorite MacChoco cocoa drink – in a new special design, dedicated to the upcoming big promo launch in September.
We've completely redesigned the product's package and invited the world-famous cartoon brand Looney Tunes, whose main star – a very funny Bugs Bunny – now keeps company to our own traditional character Maxi, who's become even more modern, fashionable and attractive.
There are brief rules of participation in the promo on the back of the package (full information and terms will be posted on www.promo.macchoco.ru since September 1st).
The main winner will be able to win an incredible trip to the coolest amusement park – Warner Bros. World Abu Dhabi !
Join us – it will be very hot here soon!