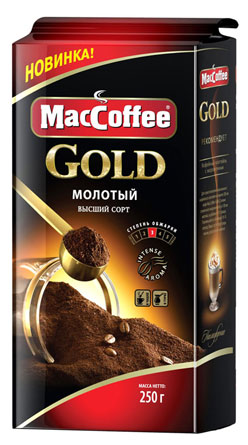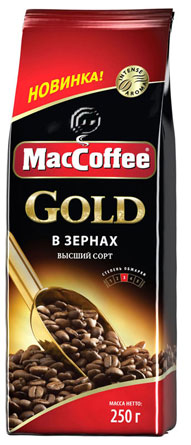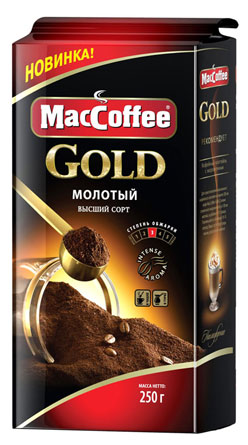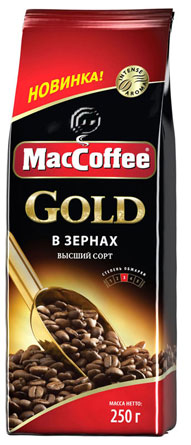 22.06.2012
Gold Standard for Coffee Lovers
Enjoying the popularity on the instant coffee market and the love of many coffee lovers, MacCoffee has prepared a real surprise for true connoisseurs of this invigorating drink! Production of natural coffee under the famous Gold brand has already started.
MacCoffee stands out as a brand known for its rich, pleasant flavor, and easy-to-make method. MacCoffee has been rightfully recognized as the leading brand of the major markets – Russia, Kazakhstan, and the Ukraine.
Coffee connoisseurs will admit that making coffee is almost a ritual; it is a sacrament. Coffee lovers use their unique "shamanic" tools – from coffee makers to coffee pots – for creating a simmering masterpiece in a cup.
MacCoffee Gold allows numerous possibilities for creativity: there is fine ground coffee in a big package 250 g, its medium-roast flavor gratifying any demanding coffee lover. MacCoffee Gold also comes in coffee beans and will be a pleasant surprise to those who prefer going through all the steps of coffee making, even grinding coffee beans.
Whether you are having a cup of freshly brewed MacCoffee Gold in a company of close friends, or you are doing it alone, while enjoying a good book, this drink will bring you pleasure and invigorate you. You will definitely appreciate the rich flavor of natural MacCoffee Gold!