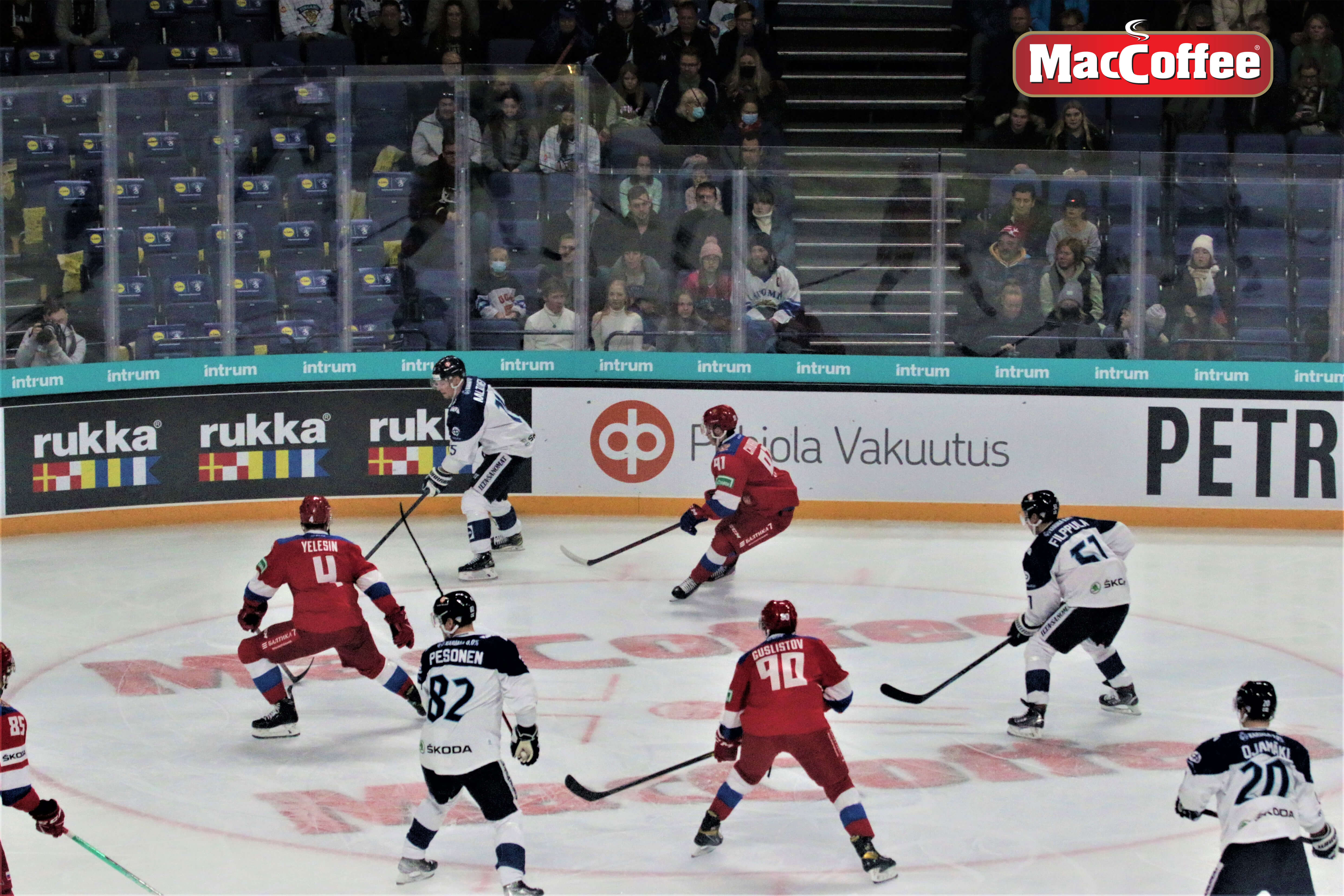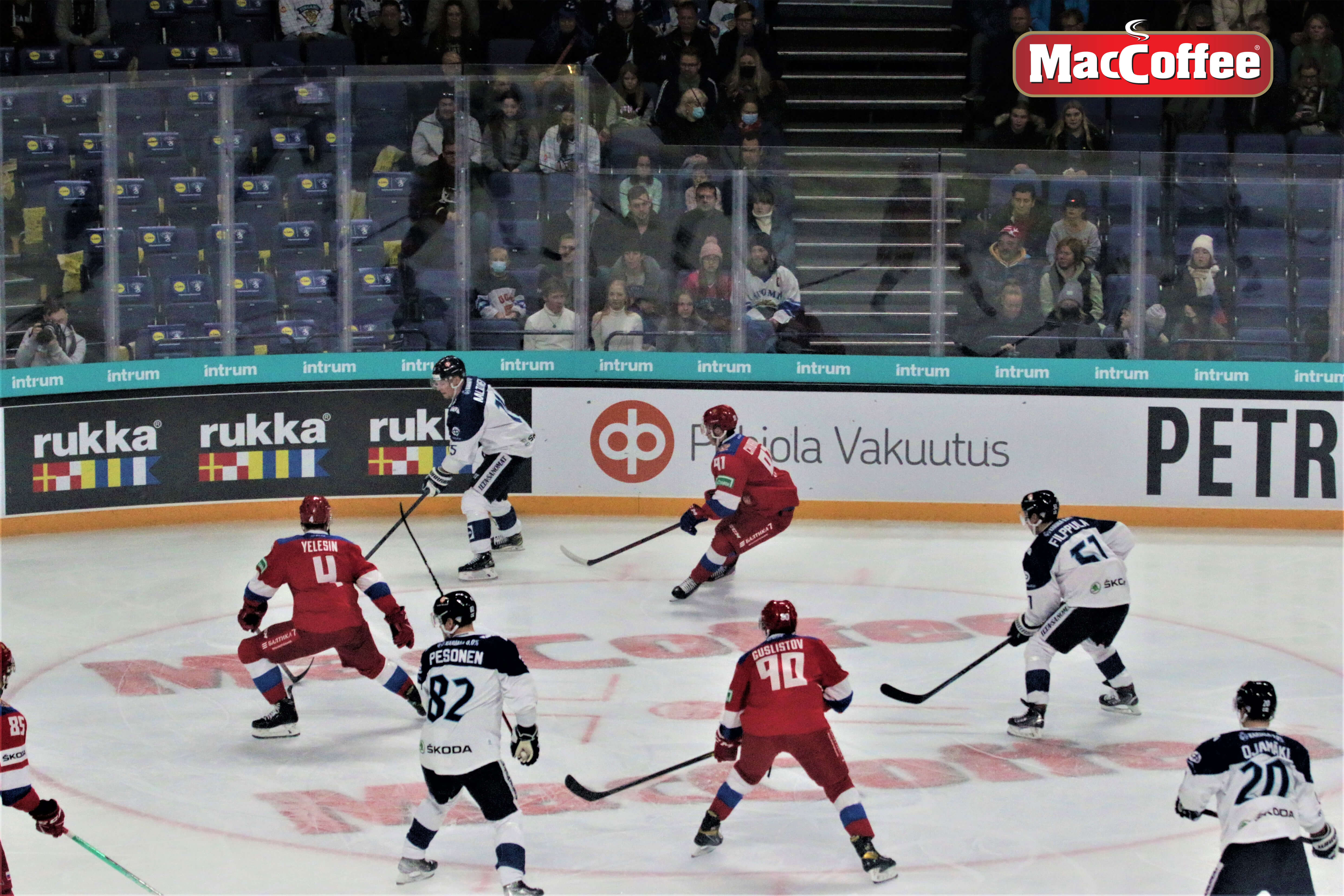 23.11.2021
Euro Hockey Tour 2021 together with MacCoffee
MacCoffee became a sponsor of the Karjala Cup hockey tournament this year which was held from 10th
to 14th November 2021, in Helsinki, Finland. The tournament is held annually in Finland and is the first
tournament of the Euro Hockey Tour. Four national teams from the Czech Republic, Finland, Russia and
Sweden competed for the cup.

The tournament turned out to be a challenging one for the Russian national team, losing 2:5 to the
Czech Republic and 2:4 to Sweden, but registered a 3:0 win over Finland. Sweden were the overall
tournament winners and lifted the cup. Matches were broadcast over "MATCH TV". The MacCoffee logo
was not hard to notice beneath the ice of the Finnish Hartwall Arena.

A long term supporter of winter sports, MacCoffee wishes the best of luck to the Russian National Team
for all future games of the season.