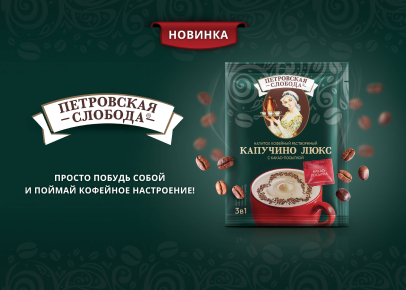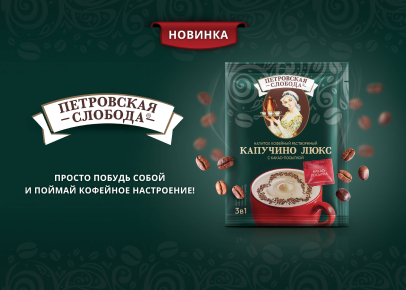 30.12.2021
Enjoy a new cappuccino from the Petrovskaya Sloboda brand!
Discover a new taste of a fragrant coffee drink with delicate milk froth – Petrovskaya Sloboda Cappuccino Lux with cocoa topping. 
The drink is easy and quick to prepare, you just need a mug and hot water. An extra sachet of cocoa will help you decorate your cappuccino just like in a coffee shop. The conversation with family, friends or colleagues will become tastier!