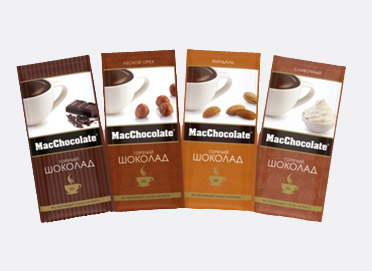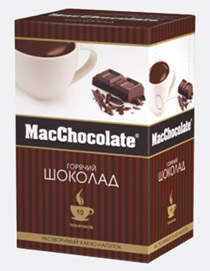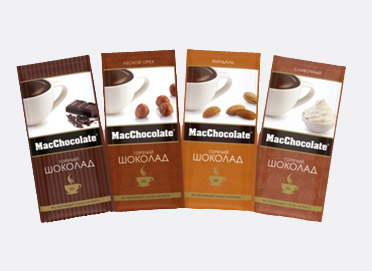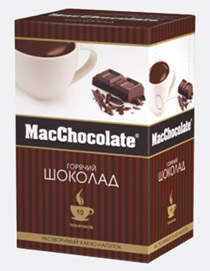 01.07.2010
Chocolate delight
MacChocolate® has long been popular already. Its rich velvety smooth taste has become familiar to millions. But we never cease striving for perfection. Meet new MacChocolate®!
New package design, yet higher quality and yet better taste!
The changes started with the new package design and format as to make it more convenient and attractive for our consumers.
Our perfectionist ambitions go yet further, so we strive to make the taste better too. The MacChocolate® taste became much more intense and clear because we now use cacao powder with higher cacao oil content.
We are also pleased to offer something very special to lovers of creamy stuff: we added a new Cream flavour to the MacChocolate® range which is softer and smoother than the original one. Just like chocolate lovers can be divided into those that prefer dark varieties or milk one, among MacChocolate® lovers there will surely be those who would still prefer the Original flavour, and those who will switch over to the Cream flavour.