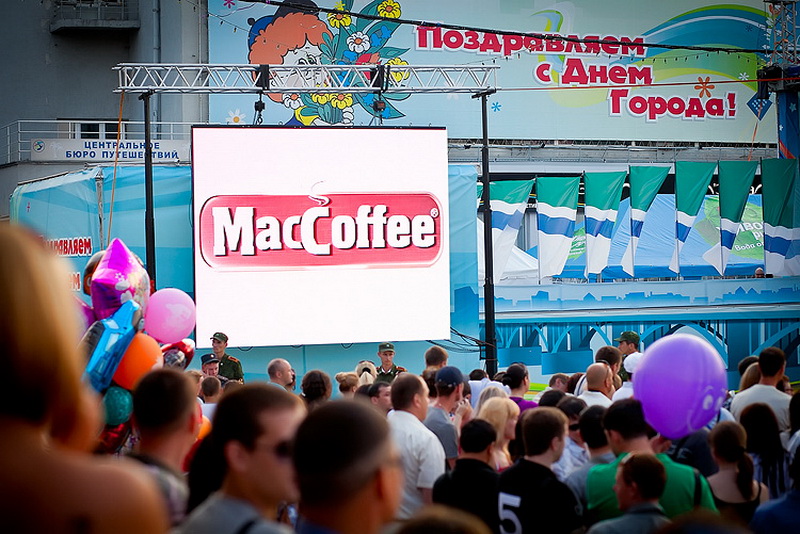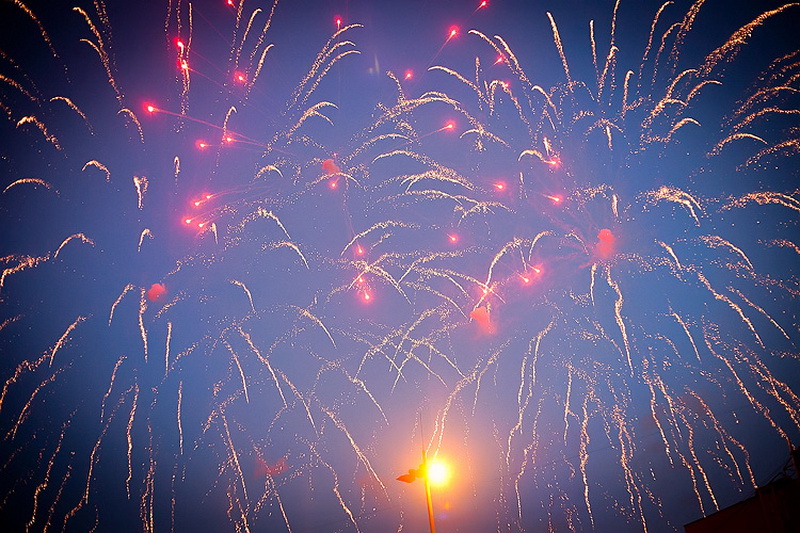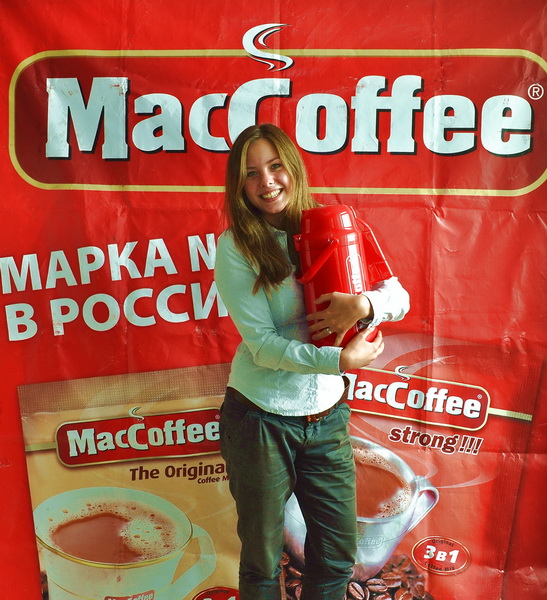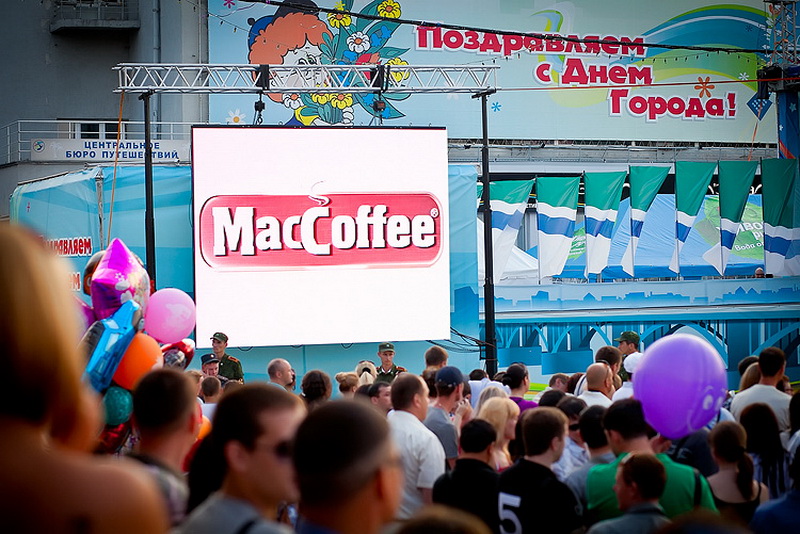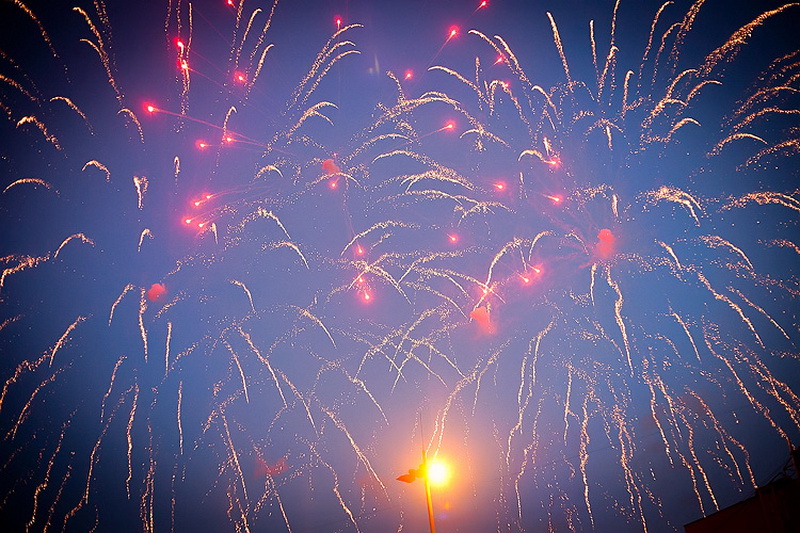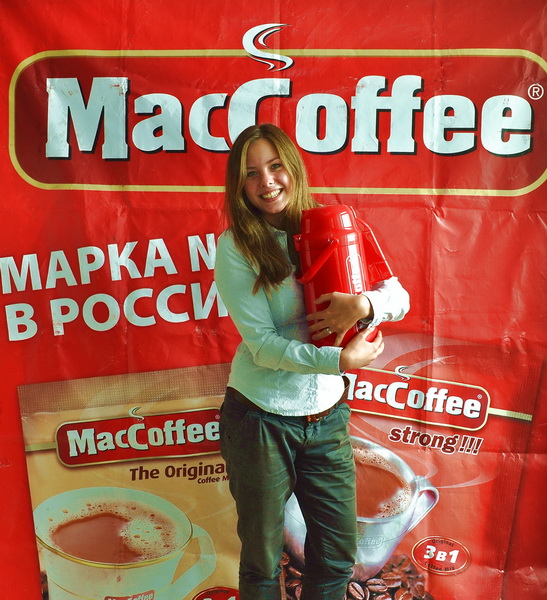 13.07.2012
Bridges of Times – City Day 2012, Novosibirsk
"Roads get better, fountains shoot water high into the sky To your health people drink MacCoffee every day. Happy Birthday, Novosibirsk!"
These lines from Mac Coffee addressing the city residents and congratulating them on the city's main holiday could be heard on the radio long before the holiday. Beside heart-felt wishes, many have been lucky to receive prizes from MacCoffee that were drawn on the city's popular radio station. The listeners contested for a thermos vying with each other in giving their versions of the Old Russian holidays. Each morning, the radio hosts were showered with humor, positive energy, and barrage of phone calls.
A grand concert on the City Day in Lenin Square, the city's main square, is an old tradition and one of the symbols of the city holiday. A colorful show accompanied with games and dances was presented on the stage on the 119th anniversary of Novosibirsk. Pop artists from Novosibirsk and Moscow, such as the Night Patrol and Lайт, special guests Sergey Lemokh and the Car-Man group, created an unforgettable music atmosphere of festive fellowship.
The holiday concert was simultaneously broadcast on a large screen above the stage. During short breaks in performance of the famous guests and throughout the whole evening, the viewers could see on the large screen the MacCoffee commercial accompanied by a fiery speech of the concert host about the health benefits offered by the brand products and the pleasure that the company's drinks could offer. Thanks to the telecast of the holiday concert on a local television channel, hundreds of thousands of city residents that could not come to the city square on that day had an opportunity to indirectly take part in the main holiday of the city.
The holiday is over, but today many start wondering what surprises the next anniversary of the City Day may have in store for them.